Leading to the iconic Masjid Sultan, the pedestrianised street is framed by palm trees and is a favourite spot for Instagrammars everywhere.
During Ramadan, this neighbourhood is transformed into a bustling bazaar full of friendly vendors selling mouthwatering Bussorah street food for you to enjoy before breaking fast in the evening light.
The street is intersected by Baghdad Street into two. The Kampong Gelam history is as rich and exotic as the street itself. The section fronting the Mosque used to be called Kampong Kaji (pilgrim village) as it was the gathering place for pilgrims from all over Southeast Asia who came to seek advice from Sheikh Hajis (pious men known in the community for their knowledge of the Haj) before embarking on the Haj to Mecca. The section leading from Beach Road to Baghdad Street used to be known as Kampong Tembaga, which means "copper" in Malay, after Javanese coppersmiths who were once active here.
Walk through the Kampong Gelam attractions, taking in the beautiful sight of the sun setting over the Mosque as you get ready to tuck into a scrumptious meal at one of the many Middle Eastern restaurants or cafes that line the street. An electric atmosphere fills the air as the place comes alive with a flurry of activity with restaurants filling up and spilling out onto the street.
The Sultan Gate park is a small oasis to rest, enjoy nature and admire the architecture of the buildings surrounding it. Everything is clean and nicely maintained with benches to sit down and relax. The quiet and idyllic nature of the park is perfect for a romantic stroll or to take a break after indulging Kampong Gelam attractions in the vicinity.
Be amazed by the eclectic mix of Persian and Turkish rugs, carpets, handicrafts and homeware at Alborz Carpets. Weave your way around the piles of rugs, hanging lamps and other knick-knacks to take in the colourful sights just as you would in an outdoor market in the Middle East. Don't forget to bring home a souvenir or two!
SHOP
Alborz Carpets & Handicraft
Be amazed by the eclectic mix of Persian and Turkish rugs, carpets, handicrafts and homeware at Alborz Carpets. Weave your way around the piles of rugs, hanging lamps and other knick-knacks to take in the colourful sights just as you would in an outdoor market in the Middle East. Don't forget to bring home a souvenir or two!
43 Bussorah Street, Tel: +65 63444701
Opening hours: Sun-Thu 10am – 9pm; Fri&Sat 10am – 10pm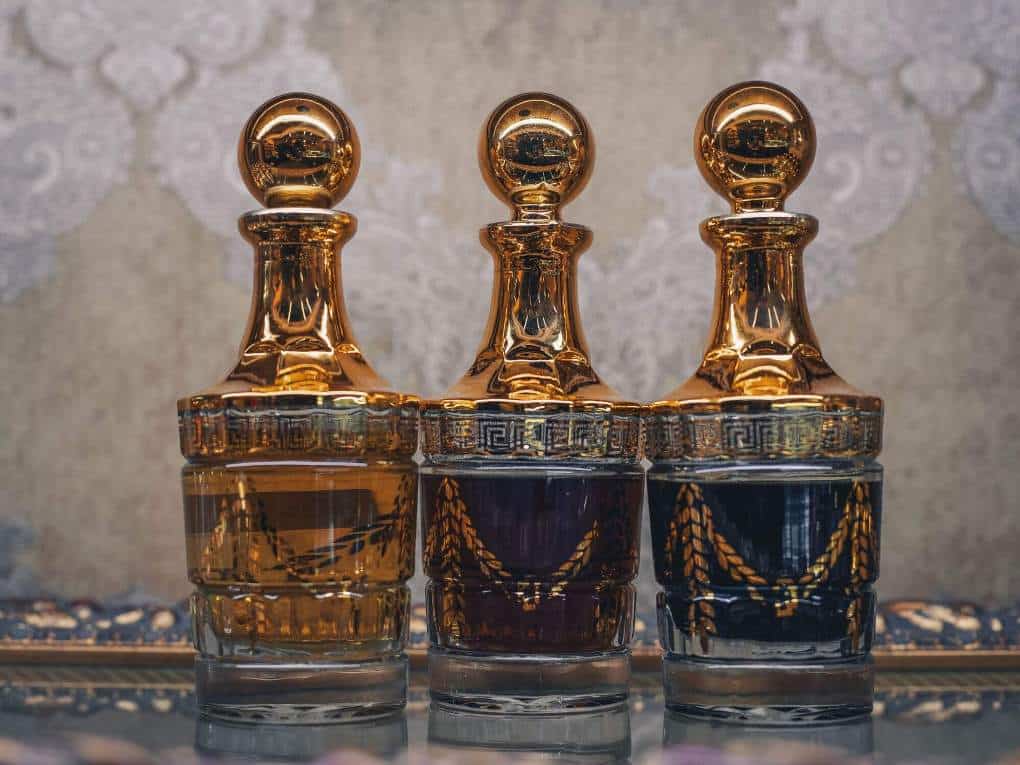 Royal Fragrances carries an exquisite range of quality fragrances that is perfect for the scent lover. Try the perfume oil or oil blend which are known to be longer-lasting and have beneficial effects on your skin. To scent your home, check out their range of Bakhoor, wood chips soaked in a variety of fragrant oils and mixed with other natural ingredients.
26 Bussorah Street, Tel: +65 6293 5726
Opening hours: Mon, Wed-Sun 11am – 10pm; Tue 9am – 10pm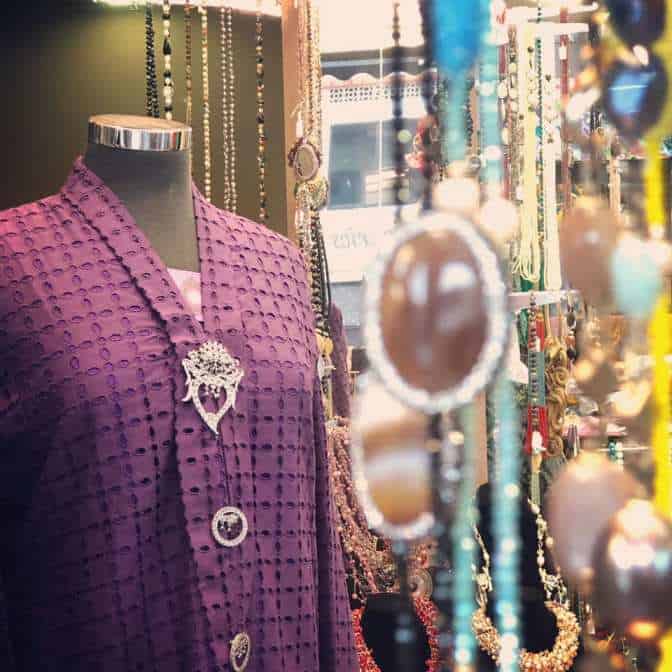 For apparel lovers, don't miss the beautiful creations at Ratianah's where she mixes both modern and traditional styles, patterns and silhouettes to produce unique and eye-catching pieces. Be astounded by the delightful array of both traditional outfits such as kebayas, sarongs and modern silhouettes like maxi dresses, skirts and blouses. Pick something off the rack or opt to have your own made-to-measure kebaya which carries a sense of Kampong Gelam history.
23 Bussorah Street, Tel: +65 6392 0323
Opening hours: Mon-Sat 12:30pm – 9:30pm; Sun 1pm – 5pm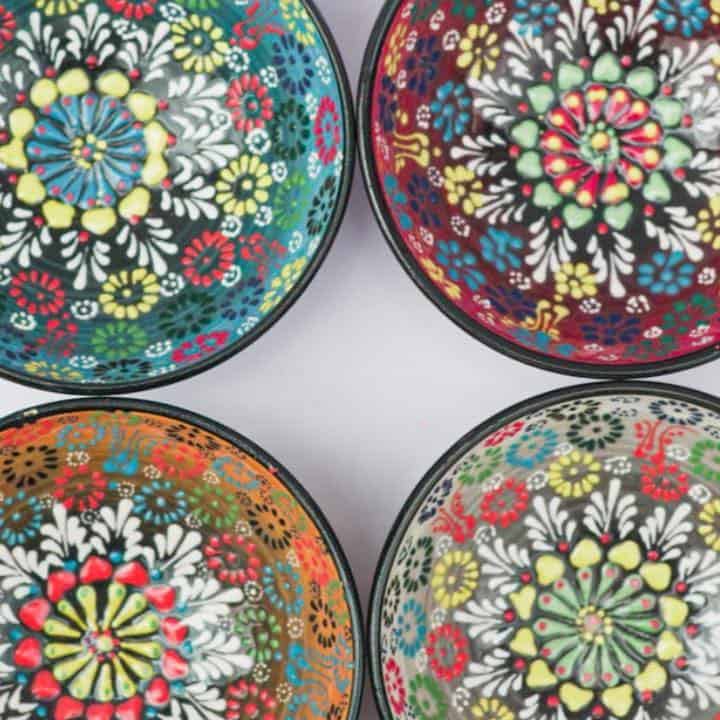 A treasure trove of hand-painted crafts and leather products, you can find beautifully painted plates, bowls, straw bags among other knick-knacks at this family-run store.
44 Bussorah Street, Tel: +65 6291 3012
Opening hours: 9:30am – 7pm daily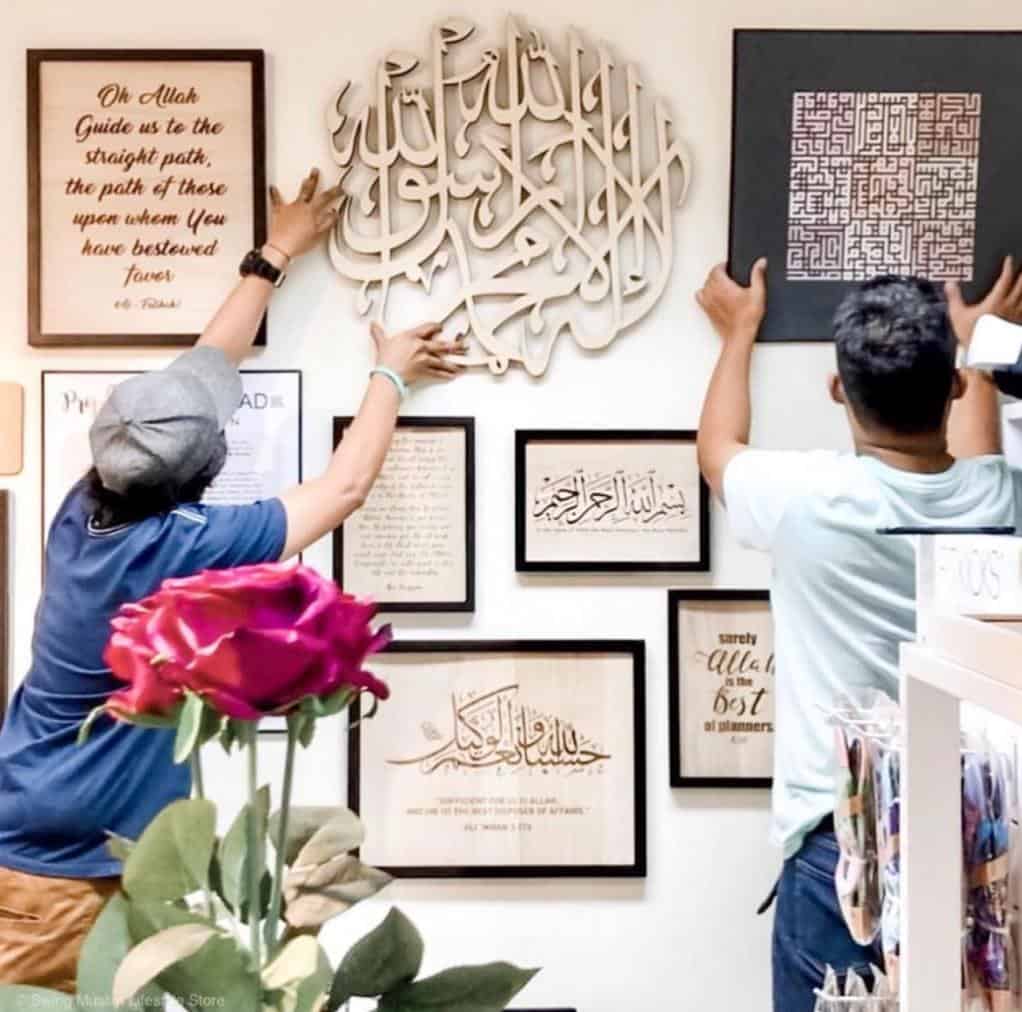 A lifestyle store catering for Muslims, Swing Lifestyle Store stocks a vast range of Islamic framed art, essential oils, reed sticks, educational books, snacks, and other prayer essentials. With its bright and aesthetic displays, you'll be sure to linger a little longer.
52 Bussorah Street, Tel: +65 6744 9935
Opening hours: Sun-Thu 10:30am – 9pm; Fri & Sat 10:30am – 10pm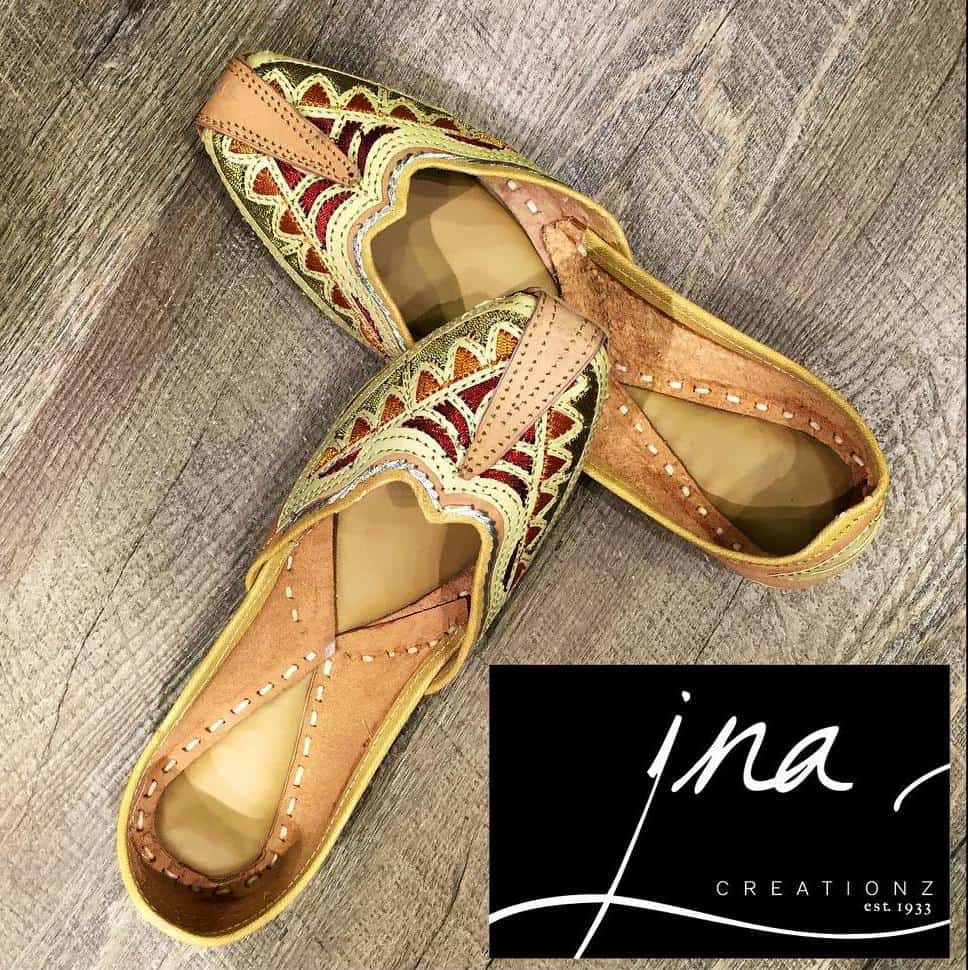 Featuring clothing pieces, shoes and accessories made from beautiful vibrant fabrics with detailed embellishments to mix up your wardrobe. If you prefer something for your home, take your pick from an eclectic range of cushion covers, bedspreads, table runners, placemats and other household items in store.
38 Bussorah Street, Tel: +65 398 0943
Opening hours: Mon-Sat 10am – 7pm; Closed on Sunday
Wardah meaning "Rose" in Arabic, is a quaint bookshop selling mostly English books on Islam and Singapore Literature. With its peaceful and homely atmosphere, it's an ideal spot to spend your afternoon browsing through the numerous titles that have each been handpicked by the owner. The bookstore will open new pathways to explore Kampong Gelam history.
58 Bussorah Street, Tel: +65 6297 1232
Opening hours: Mon-Fri & Sun 10am – 6pm; Sat 10am – 9pm
EAT AND DRINK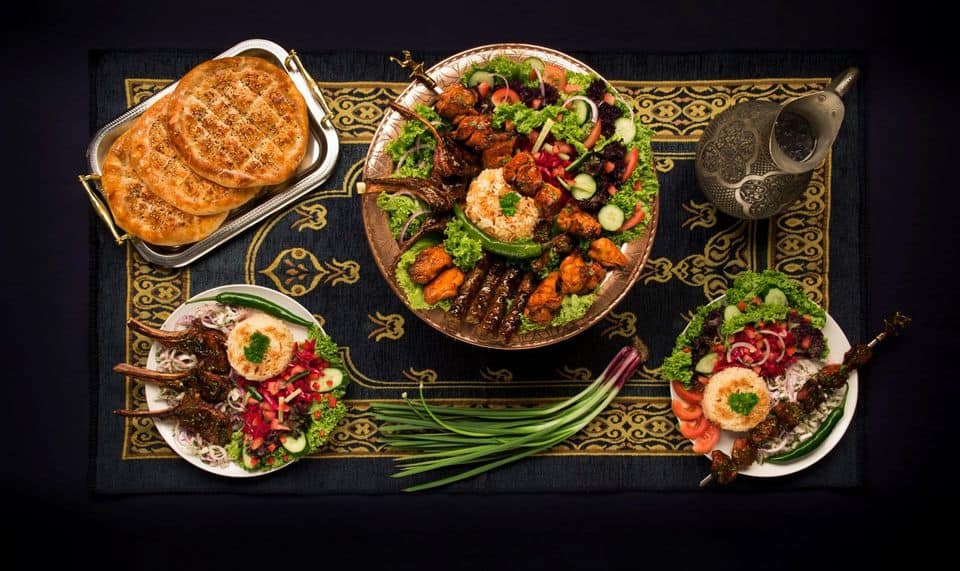 A Michelin Bib recipient in 2016, Alaturka has been serving up tasty Turkish fare for 15 years. Start with the hummus (mashed chickpeas with tahini, cumin and olive oil) or the Saksuka (sautéed diced eggplants tossed in tomato sauce) before moving on to mains like the Incik Pilav (slow-cooked and braised lamb shanks served with rice and salad) or the Hunkar Begendi (beef ragout served over eggplant puree) and wash it all down with some Turkish mint tea. If you love a great meal surrounded by Kampong Gelam attractions, Alaturka is the place to go.
15 Bussorah Street, Tel: +65 6294 0304
Opening hours: 11:30am – 10:30pm daily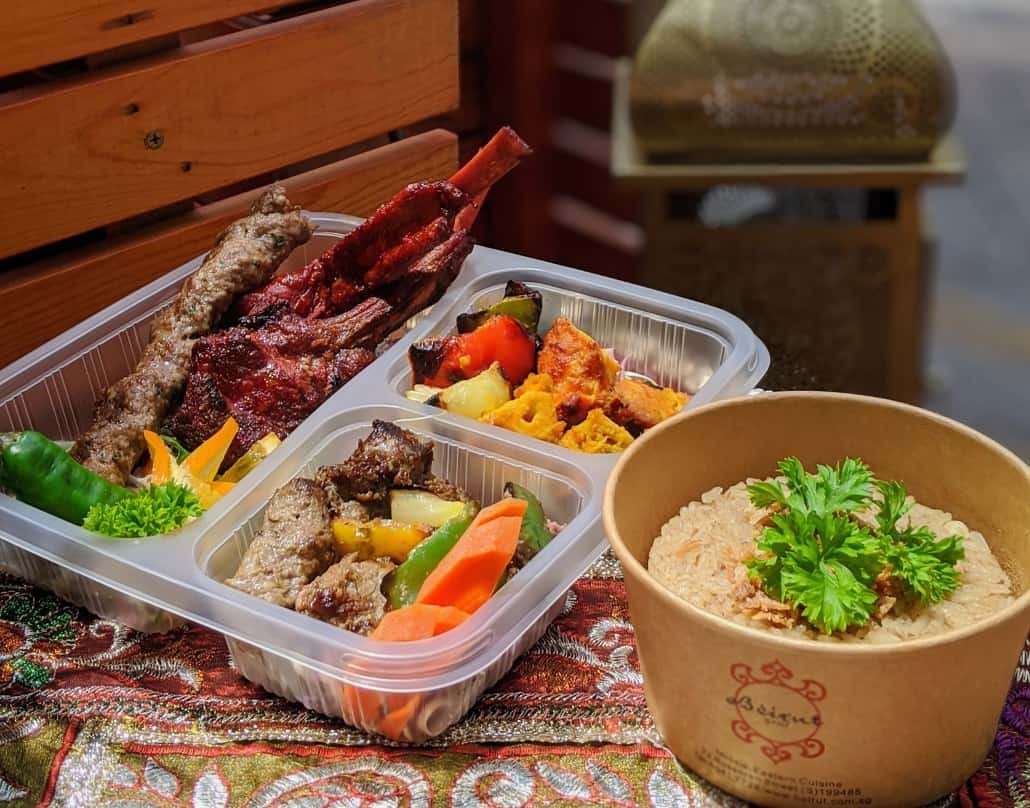 Serving some of the finest Lebanese styles of Middle Eastern cuisine in Singapore, Beirut Grill whets your appetite with their signature Beirut Lamb Chops, where the lamb is marinated with spices and herbs imported from Beirut and char-grilled to perfection. If you're dining in a group, share the joy by ordering their mixed grilled kebab platter of lamb chops, lamb kebab, tikka kebab served with grilled vegetables and rice. During the weekends, you'll be treated to a live belly dance show.
72 Bussorah Street, Tel: +65 6341 7728
Opening hours: Mon-Fri 11:30am – 10pm; Sat & Sun 11:30am – 11pm
Stepping into Derwish, with its blue-tiled walls and Middle Eastern-influenced interior decor, you'll feel as if you've been transported to the Middle East. Feast on signature dishes such as the Testi Kebab (lamb cubes, potatoes, onions, eggplants and tomatoes) which is slow-cooked in a sealed clay pot and Pide (Turkish pizza), served with lots of cheese and meat toppings. The menu also features vegetarian options such as Bamiya (fresh Okra cooked in tomato sauce coriander) and Karni Yarik (roasted eggplants stuffed with herbs, spices, pine nuts, cheese and baked in tomato sauce).
60 Bussorah Street, Tel: +65 6298 8986
Opening hours: 11am – 11pm daily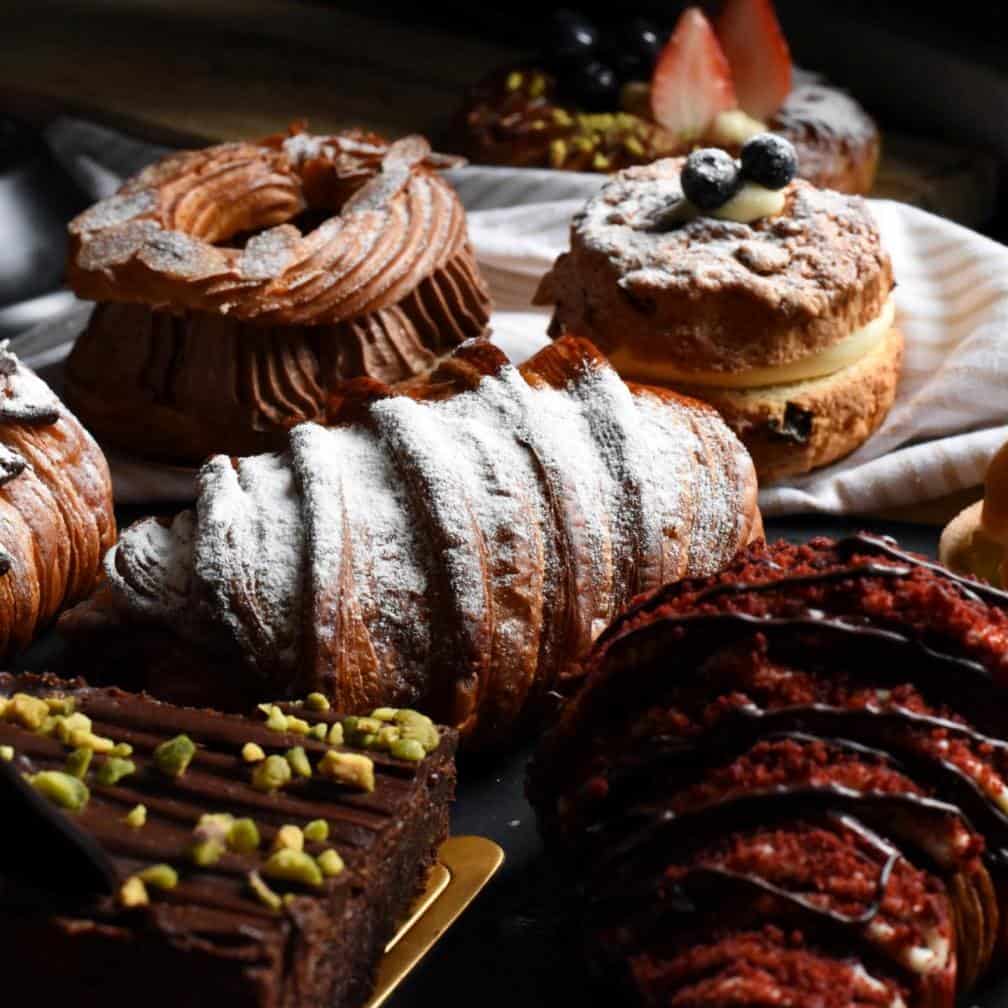 Treat yourself to the luscious pastries and sweets found at Konditori Artisan Bakes. Opened by the same people behind Fika Swedish Cafe & Bistro, be greeted by the heavenly smells of freshly baked pastries when you enter this cosy bakery. Be sure to take home a bag of their flakey Butter Croissants or their one-of-a-kind Red Velvet Croissants. Beautifully crafted whole cakes and tarts – especially the Sable Mascarpone Cream Tart that makes for a beautiful centrepiece at any celebration – are also available for order.
33 Bussorah Street, Tel: +65 6209 8580
Opening hours: 10:30am – 6pm daily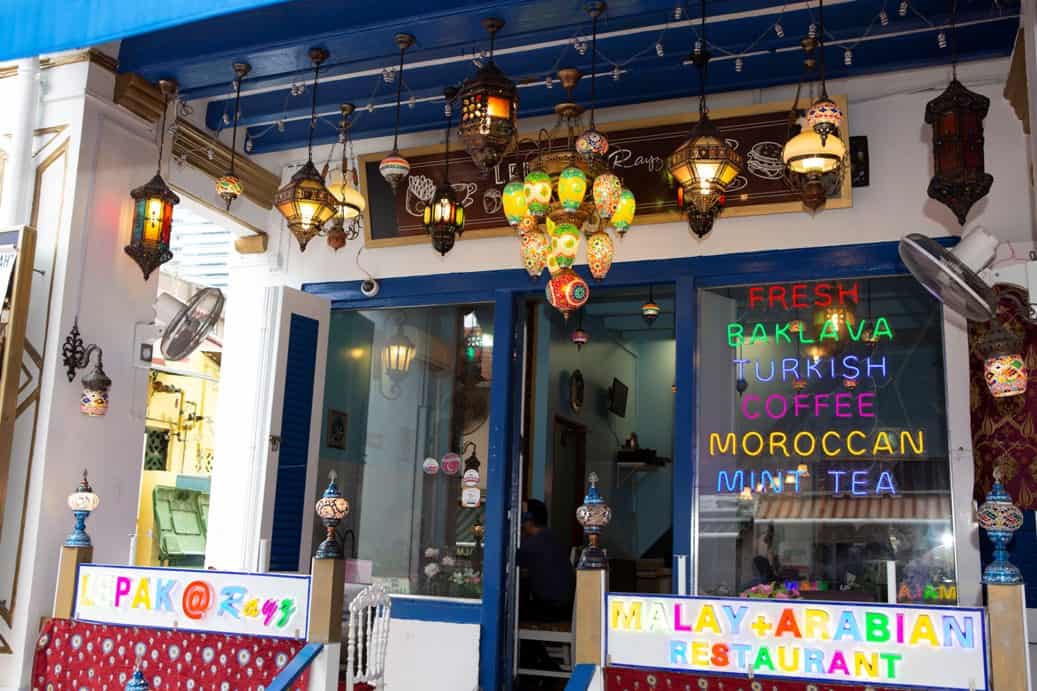 Bask in the lively atmosphere of Lepak at Rayz and take your pick from the variety of delicious Middle Eastern, Turkish and local fare offered here. Try some of the crowd favourites such as Pasta Sotong Hitam (Squid Ink Pasta), Chili Crab pasta, Lamb Mandi or Pide (Turkish Pizza) best enjoyed with family and friends. For dessert, try their Signature Kunafe or Baklava, which are perfect for sharing.
62 Bussorah Street, Tel: +65 6352 6651
Opening hours: Mon 9am – 11pm; Tue-Sun 10:30am – 11pm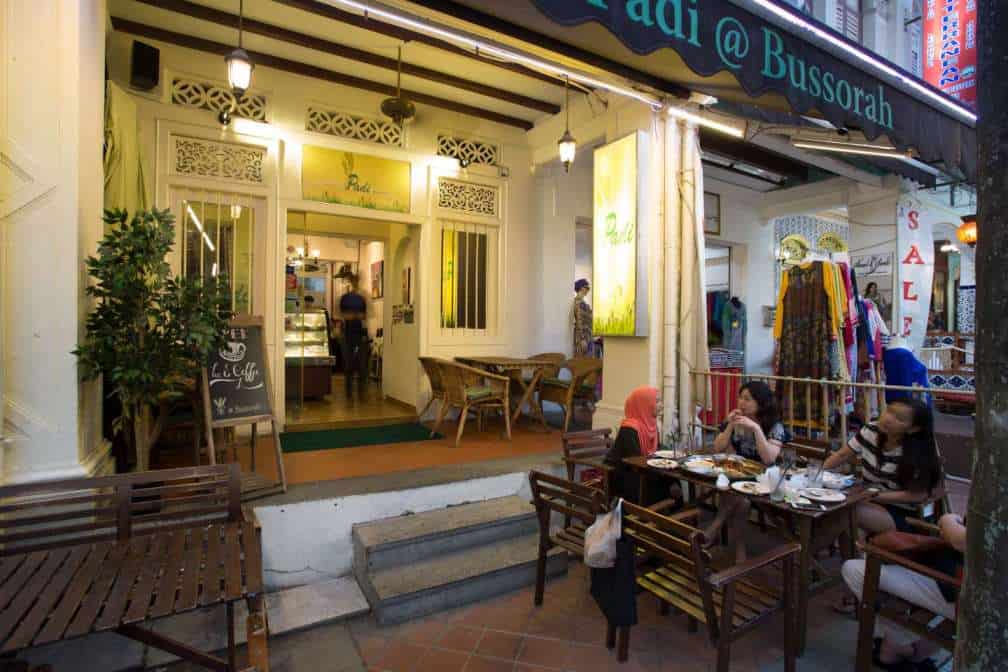 Offering up a wide selection of hearty Malay specialities such as Beef Rendang, Sambal Squid, Ayam Beldo and a variety of satay platter, Padi@Bussorah is another must-visit eatery on Bussorah Street. If you're dining with a big group, try the Nasi Ambeng, a platter of various dishes, especially perfect for celebrating any special occasion.
53 Bussorah Street, Tel: +65 6291 3921
Opening hours: 11:30am – 10.00pm daily
With a highly-raved-about menu that is chock full of Italian favourites, it isn't surprising that Positano Risto is one of the most popular Italian restaurants in Singapore.
Start your meal off with the Bruschetta Alla Funghi, toasted Italian bread drenched in olive oil topped with wild truffle mushrooms; followed by a Lobster Fettucine served with a whole Boston Lobster and finishing with their Positano signature Oreo Chocolate Lava Stack.
66 Bussorah Street, Tel: +65 6292 1866
Opening hours: Sun-Thu 11:30am – 10pm; Fri & Sat 11:30am – 11pm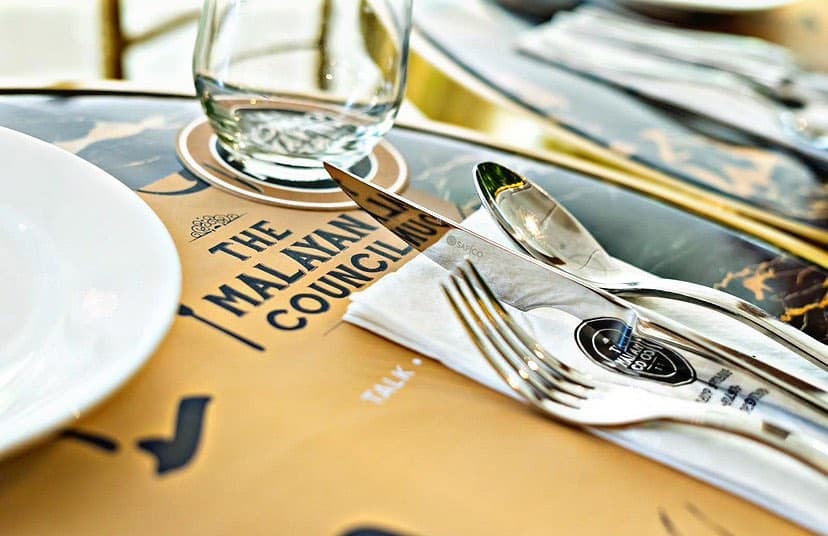 With dishes paying homage to Singaporean and particularly Malay flavours, The Malayan Council boasts an impressive array of delectable mains and desserts. Experience an east-meets-west phenomenon with dishes such as Smoked Duck Lemak Chilli Padi, Angus Ribeye Masak Merah (sweet-savoury red gravy made from a blend of spices) and Singapore Chilli Lobster. Finish off the meal with their Classic Ondeh-Ondeh Cake, a delicious medley of pandan, gula melaka (palm sugar), coconut chantilly cream and coconut, served with a scoop of vanilla Ice cream.
71 Bussorah Street, Tel: +65 9002 4414
Opening hours: 11am – 11pm daily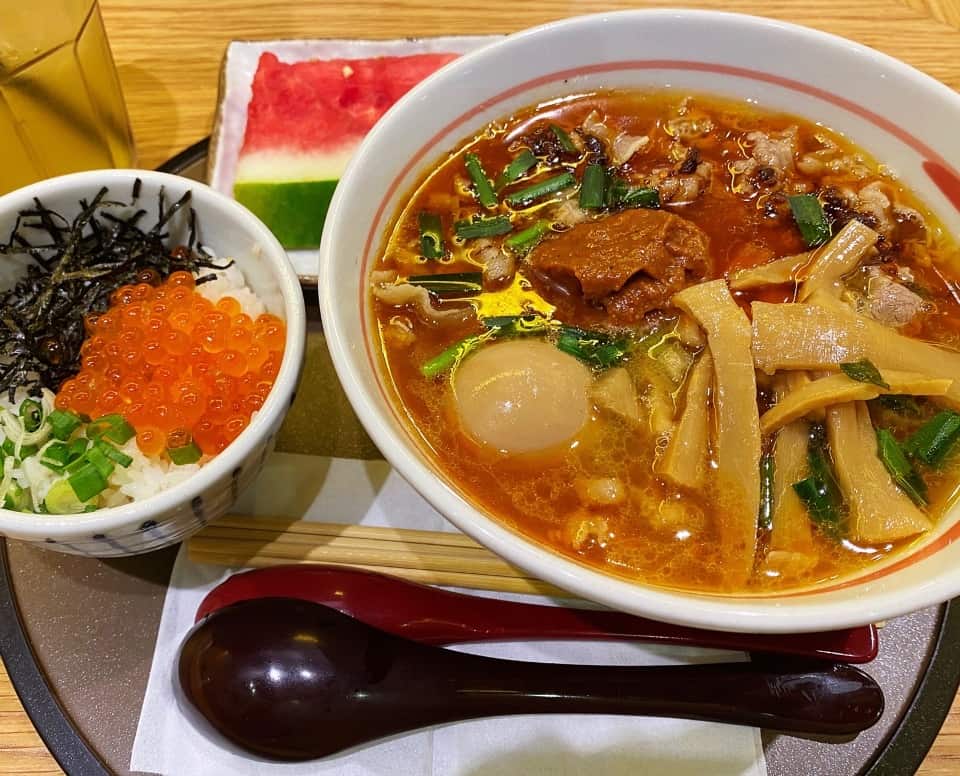 Get a taste of Hokkaido at Zensho Ichikokudo, Singapore's first halal Hokkaido Ramen restaurant. Tuck into one of their unique Hokkaido style ramens such as their Hokkai Jigoku Ramen, named after a famous volcano in Hokkaido or seafood-based ramen from their range of Hokkai seafood ramen. The grilled gyoza and the special tartare sauce Karaage are also not to be missed.
45 Bussorah Street, Tel: +65 9002 4414
Opening hours: Sun-Thu 11am – 11pm; Fri & Sat 11am – 12am
WHEN NIGHT FALLS
Offering Indian tapas and unique cocktails infused with distinct Indian flavours, Flying Monkey offers one-of-a-kind cocktails such as Flying Monkey, Shaadi.com, Quick Gun Murugan, which boasts a subtle yet distinct flavour unique to Indian cuisine. Think turmeric, cinnamon, tamarind and mangos mixed expertly into your favourite spirit. Aside from Tapas to pair with your cocktails, Flying Monkey also serves up good hearty dishes such as Nalli Nihari (Curry Lamb Shank with Roti) and Rogan Josh (meat slow-cooked in onion curry) served with fragrant garlic Naan or Chicken Biryani.
67 Bussorah Street, Tel: +65 6291 0695
Opening hours: Tue-Sun 11am – 11pm; Closed on Monday