Initially referred to as Rochor Street in the 1820s and subsequently as Marbro Street in the 1830s, Victoria Street was finally named after Queen Victoria (1819-1901) of Great Britain.
This street used to be covered with marshes and mangroves. The 'Jalans' (roads in Malay) linking Victoria Street to North Bridge Road, bounded by Arab Street and Jalan Sultan, were part of a walled compound belonging to the Malay royalty and the street names suggest that the area could have been an orchard once:
Jalan Klapa – Coconut street

Jalan Kledek

– Sweet potato street

Jalan Pisang

– Banana street
Jalan Pinang – Areca nut street
Today, the area is covered with vibrant wall murals, drawing crowds to the city's most colourful precinct. As you view the murals in wonder, do remember to find time to recharge at several artisanal bakeries, galleries and eateries offering a wide selection of cuisines.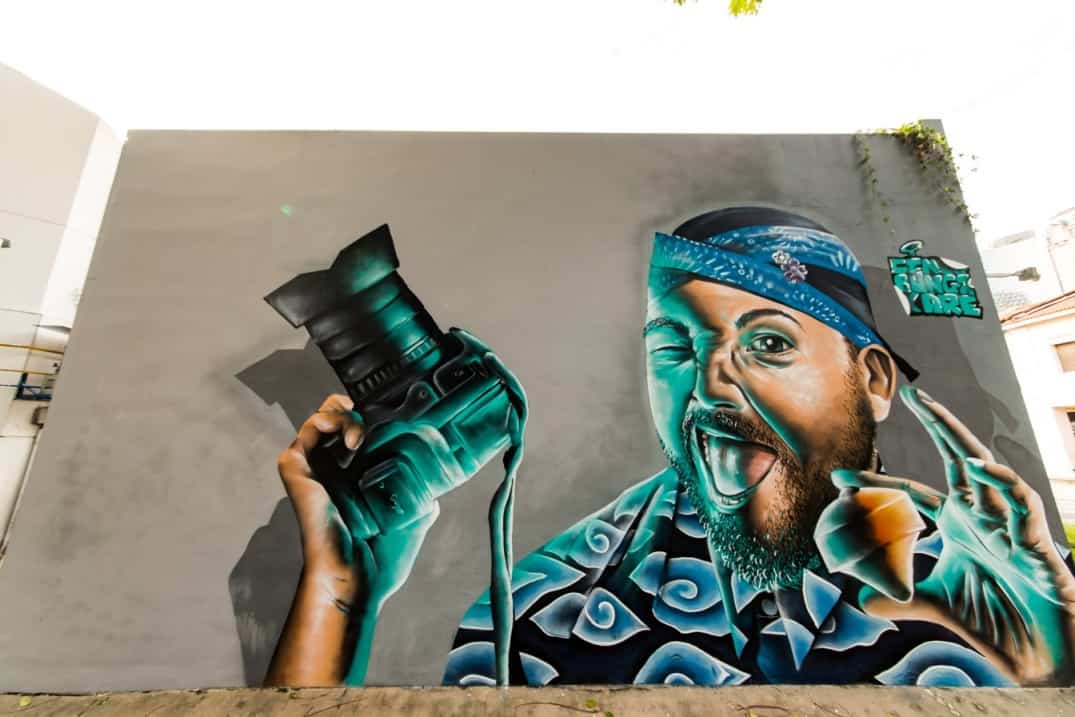 The striking Wall Murals in the smaller alleys and along Victoria Street add buzz to this quieter area of Kampong Gelam. The eye-catching portrait of a man holding a camera by Ceno2, a local graffiti artist who found international fame is befitting of the Vintage Camera's Musuem building at Jalan Kledek. Stroll down to Jalan Klapa to view creations by Ernest Zacharevic or ZACH, a Lithuanian-born multi-disciplinary artist who received worldwide recognition after creating a series of six street art murals for the George Town Festival in Penang, Malaysia, with the BBC calling him Malaysia's answer to Banksy.
Eat & Drink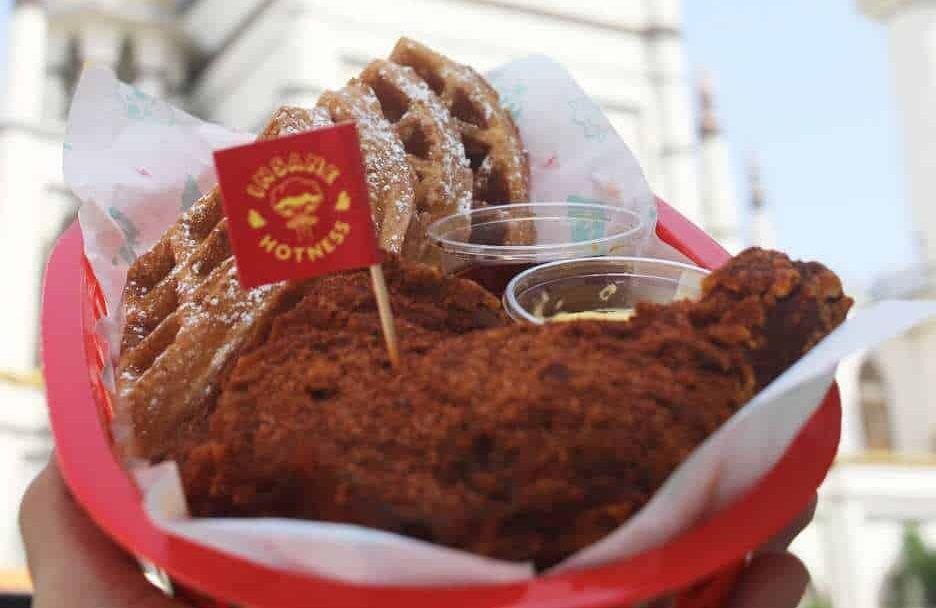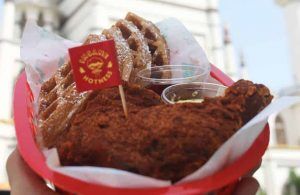 The first Nashville-styled fried chicken shop in Singapore promises to set your tongue on fire. CHIX Hot Chicken serves up a 'secret-recipe' battered fried chicken in three levels of hotness: mild, hot and insane. Level up to insanity if you don't care for tears and snort rolling down your face! Awesome must-tries include its speciality Chic & Waffles and Dirty Taters (fried chicken bits with Comeback sauce, cheddar and gouda cheese). Orders can be made online and island-wide delivery is available so you can have your taste of their favourites any time of the day!
1 Jalan Pisang #01-01, Tel: +65 8893 7031
Opening hours: 12pm – 9pm daily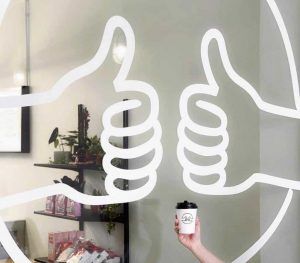 Minimalist is what greets you at Double Up Coffee. With a menu that displays "Business" (coffee drinks), "Pleasure" (non-coffee drinks) and "Chow" (pastries), you know for sure coffee is indeed their business. While pastries are rotated, their coffee blends with playful names like Spro (espresso) and Spro with water (long black) are good for a quick fix or a casual catch-up with friends.
7 Jalan Klapa
Opening hours: Wed-Mon 10am-6pm; Closed on Tuesday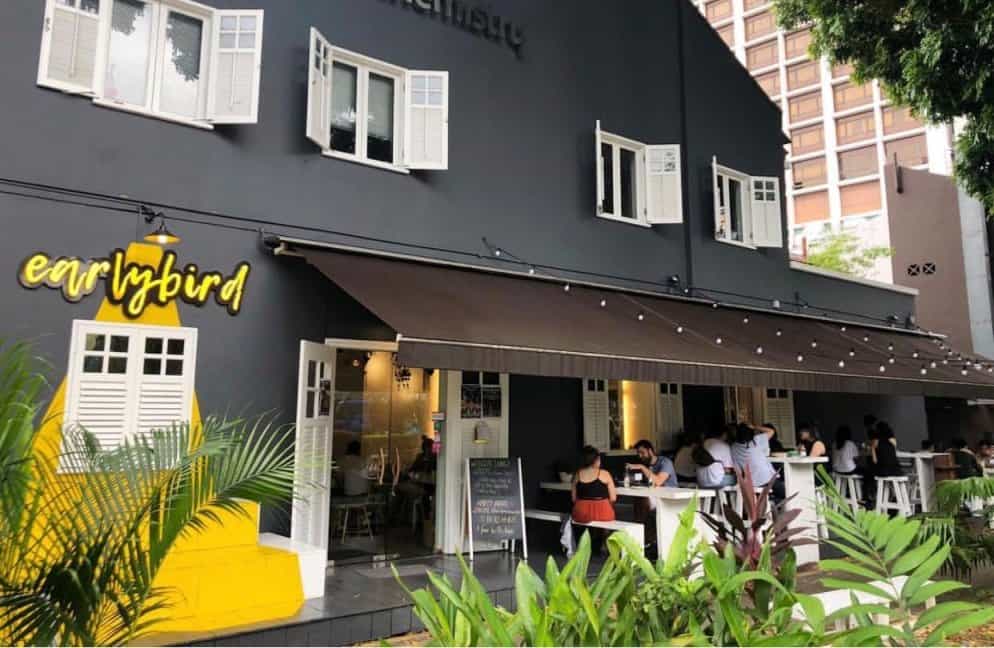 With its chirpy yellow hues and bird decorations, Earlybird Cafe will certainly perk up your morning. The menu here is varied with the ubiquitous brunch options but a standout dish is the cafe's signature Chicken & Pancakes which is a twist to the more popular chicken and waffles. Pet lovers will be delighted to know that their furry friends are welcomed here.
17 Jalan Pinang, Tel: +65 9788 6856
Operating hours: 10am – 9pm daily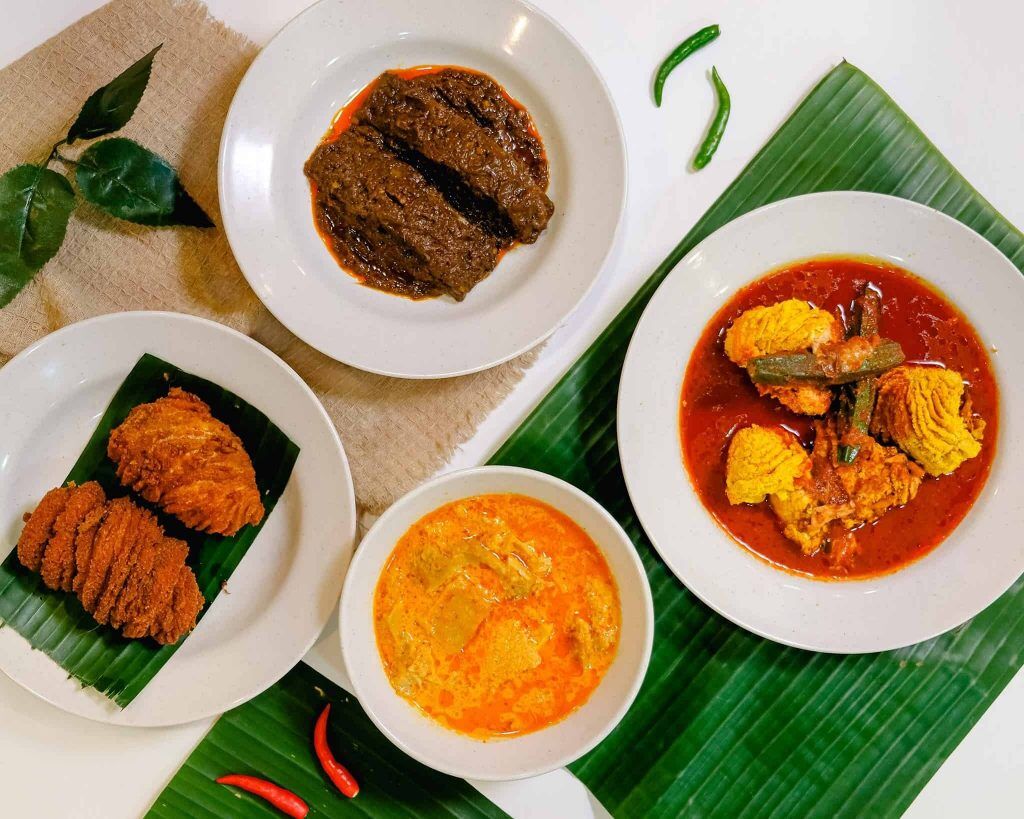 A Michelin Bib Gourmand-awarded restaurant, Hjh Maimunah was founded in 1992 and started out as a catering service for Hajj travellers before opening the restaurant to serve rustic Kampong dishes. The biggest challenge here is deciding what dishes to order. Must tries include the Sambal Goreng Pengantin (beef lungs and liver that are simmered, cut into cubes and stir-fried in a rempah mixed with prawns), Ikan Bakar (grilled fish made with locally farmed seabass that is delivered fresh by truck every morning), Ayam Bakar (charcoal grilled chicken) and TauhuTelur (fried tofu, eggs and vegetables topped with prawn paste sauce). The more adventurous should check out the Siput Sedut (sea snails in coconut gravy).
11 & 15 Jalan Pisang, Tel: +65 6297 4294
Opening hours: Mon-Sat 7am – 8pm; Closed on Sunday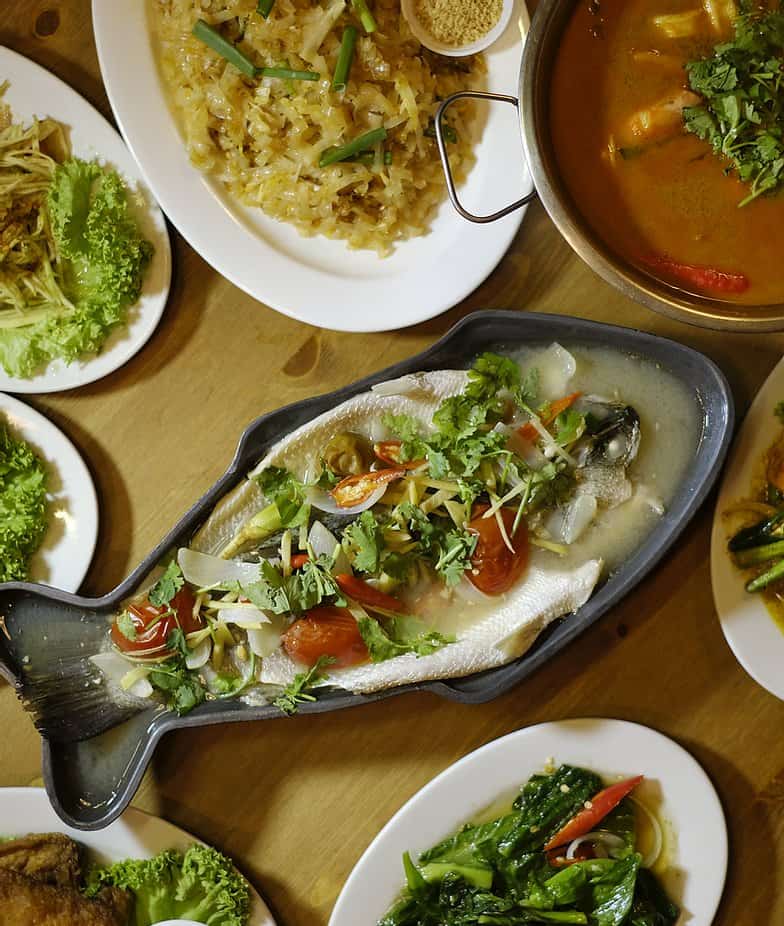 Situated right next to the Vintage Camera's Museum, Koh Nang Kam is a Thai halal restaurant that offers authentic southern Thai food. Hot favourites like Tom Yum Soup, Hatyai Chicken and Pad Thai top their extensive menu, but their signature Thai Koh Nang kam Steamed Sea Bass is definitely the crowd pleaser. End your meal with a traditional Thai iced tea and Durian with sticky rice that will leave you coming back for more!
4 & 6 Jalan Kledek, Tel: +65 6392 2172
Opening hours: 11:30am – 10:30pm daily; Closed on second Tuesday of every month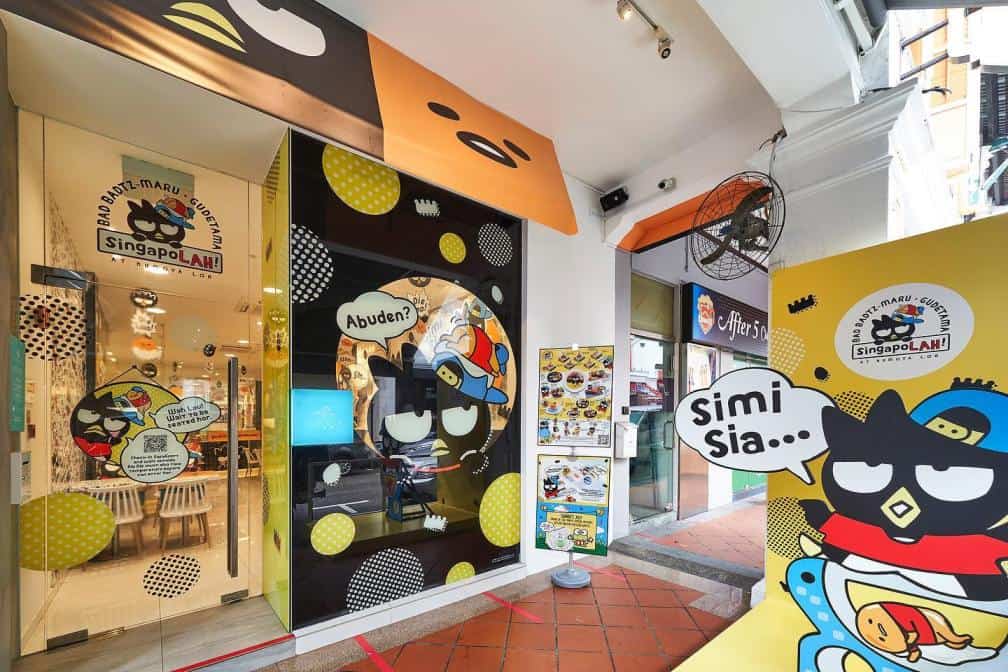 If you are a fan of themed pop-up cafes, Kumoya is the place for you! The team at Kumoya are serious about cutesy sweets and many collaborations with iconic characters such as Miffy, Care Bears, Tokidoki, Pusheen, Snoopy and my Bare Bears have been a hit. The decor and menu are revamped every so often to match the themes so you will never know what to expect; although you can be sure that the food and decor will be Instagram worthy.
8 Jalan Klapa, +65 9244 3382
Opening Hours: Sun-Thu 12pm – 9pm; Fri-Sat 12pm – 10:30pm; Closed on Monday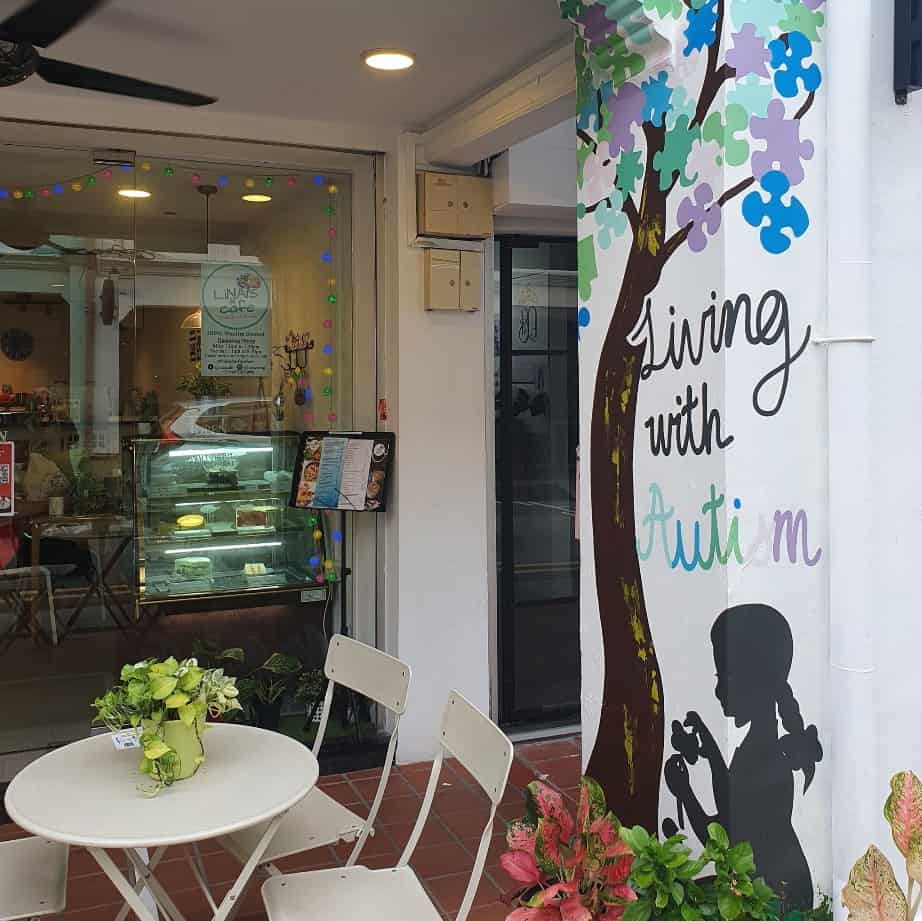 Lina's Cafe dishes out homestyle Mee Rebus and Mee Siam that will warm your bellies but the heartwarming story of how this cafe was conceptualised is what struck us. Parent to an autistic child, the owner wants to provide a safe haven for families with autistic members and to spread awareness of autism. This unpretentious halal cafe is visited by many who come by to enjoy wonderful meals and to share their stories and experiences.
7 Jalan Pisang, Tel: +65 9187 2094
Opening hours: Mon 11am – 7:30pm; Tue-Sat 11am – 8:30pm; Closed on Sunday.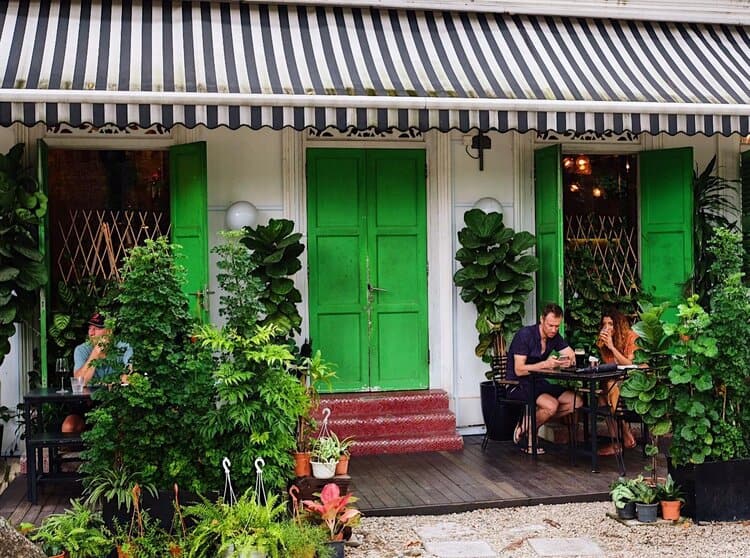 Symmetry, an artsy, hip cafe with a distinct Australian coffeehouse-style ambience is an all-day dining restaurant and bar tucked away in a corner of Jalan Kubor. With an extensive menu that features everything from beef ragout pasta to lamb moussaka and even an exclusive menu available on Mondays; this eatery is not to be missed for those seeking delicious Aussie grub.
9 Jalan Kubor, Tel: +65 6291 9901
Opening hours: Mon 11am – 9pm; Tue-Sat 11am – 11pm; Sun 9am – 7pm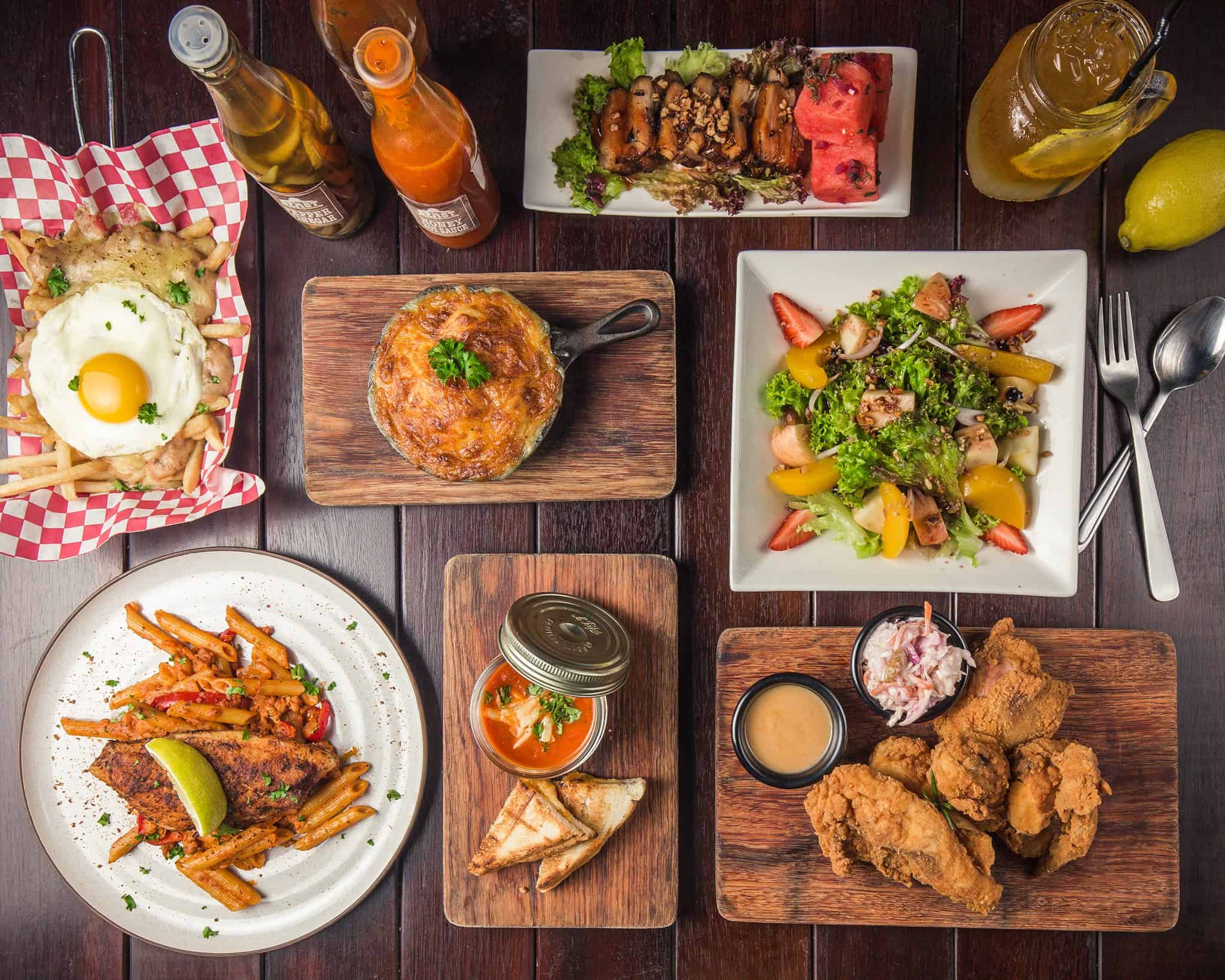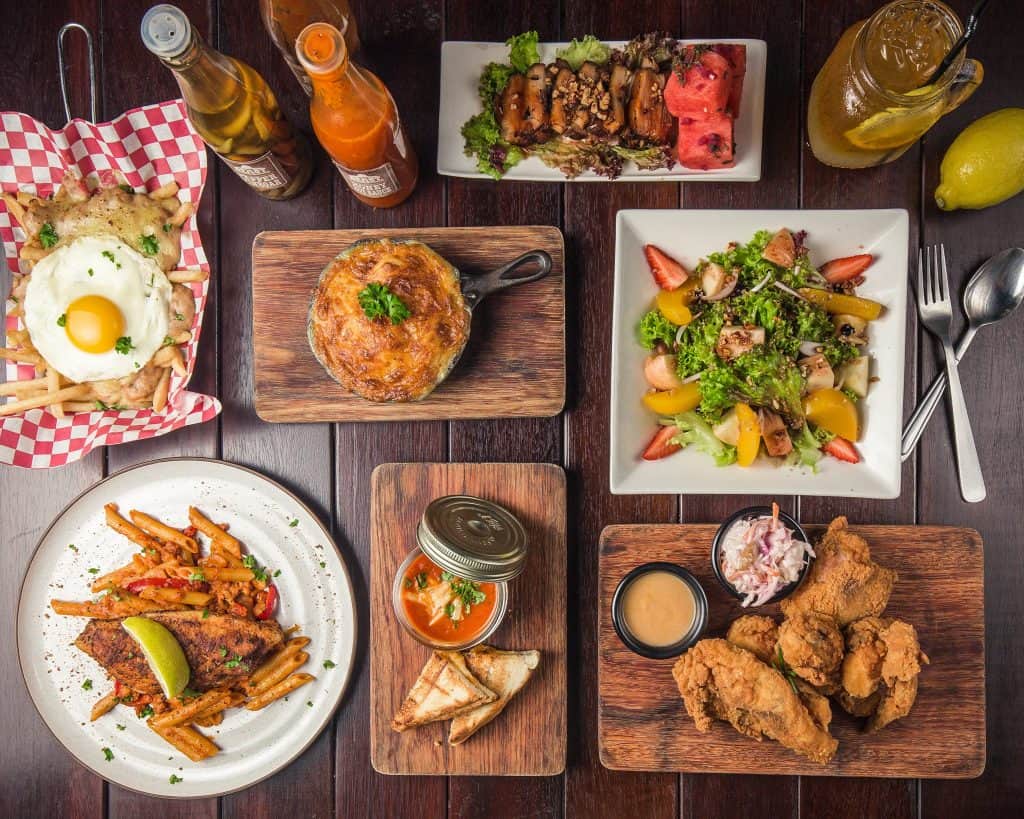 Boasting one of the largest bourbon variety in Singapore, The Beast Southern Kitchen and Bourbon Bar also has a great selection of American craft beers, bourbon and rye specialty cocktails. Housed in a three-storey shophouse, the rustic interior gives you a cosy vibe and authentic American Southern food will warm your tummies. So, gather some friends and tuck in on traditional favourites like Bacon Mac and Cheese, Southern Fried Chicken and a whole lot of bourbon!
17 Jalan Klapa, Tel: +65 6295 0017
Opening hours: Tue-Sun 11:30am – 10pm; Closed on Monday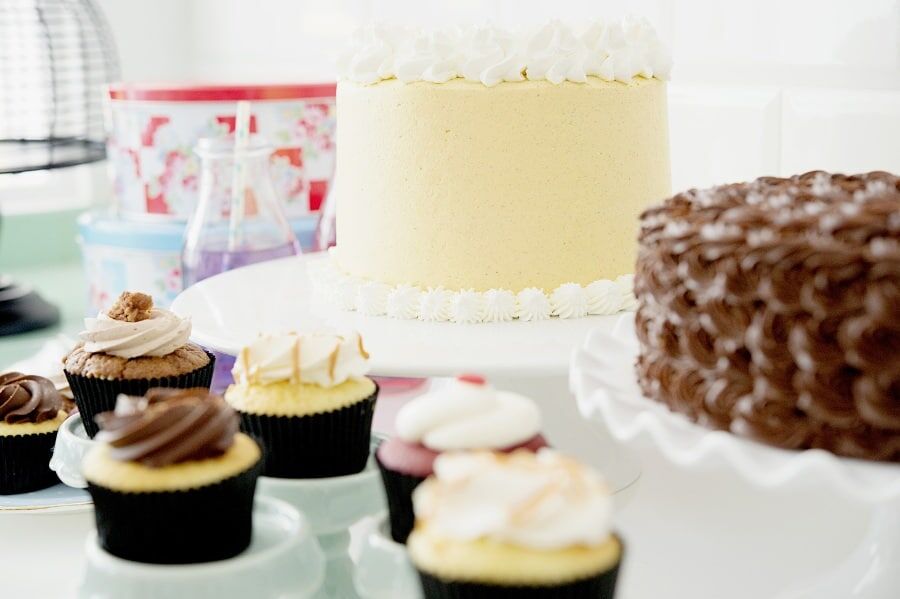 One of the best-known halal bakeries in Singapore, the cupcakes and cakes at Fluff Bakery are made with oodles of love and will leave you spoilt for choice as their menu changes weekly with over a hundred different flavours. Get their signature Nutella Red Velvet cupcake when it's available, the velvety chocolatey Nutella oozes out of the fluffy moist red velvet cake when bitten into, leaving you with a toothsome experience.
4 Jalan Pisang, Tel: +65 8251 1353
Opening hours: Mon-Sat 12pm – 7pm; Closed on Sunday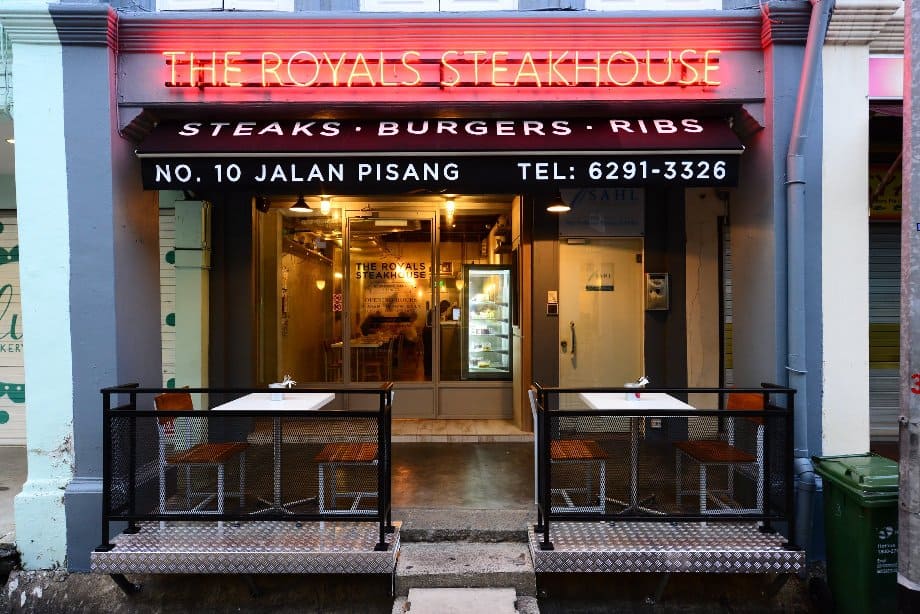 Steaks. Burgers. Ribs. That's all you need in a good meal. While juicy and tender steaks with homemade black pepper, mushroom or caramelised onions sauce are specialties in The Royals Steakhouse, wholesome burgers like 'The Royals' Bad Boy Burger and The Lamburghini are also must-tries. Be sure to make a reservation before you head down as they do get busy during the weekends!
10 Jalan Pisang, Tel: +65 6291 3326
Opening hours: Fri-Sun 12pm – 3pm, 5pm – 9:30pm; Closed from Monday to Thursday
Shop
There is always a good time to reward yourself with shopping or a spa treatment! Step into Harnies Beauty – a full beauty and wellness ladies muslimah spa and relax with a detoxifying facial or deep tissue massage; or treat yourself to great skincare and beauty products for your girlfriends at Maltiderm Singapore, a leading Spanish dermological company that also has a convenient online shopping presence. Finally, for muslim ladies who are looking for that perfect versatile shawl, NusheeNurra showcases feminine designs with individual styles that will suit many occasions.
6 Jalan Pisang, Tel: 6391 0623
Opening hours: Mon, Wed & Fri 11am – 7pm; Saturday 11am – 6pm; Closed on Tuesday & Sunday
12 Jalan Klapa, Tel: 6988 6679
Opening hours: Mon-Fri 10:30am – 7:30pm; Sat 10:30am – 3:30pm; Closed on Sunday
9 Jalan Pisang
Opening hours: Mon-Fri 12pm – 8pm; Sat 11am – 8pm; Sun 12pm – 7pm
Stay
A range of accommodation can be found as you venture in between the "Jalans". From cool boutique and premium hotels to budget lodges, you can be sure that finding a place to suit your needs and budget will be a piece of cake.
Explore
For the more adventurous, visit the Jalan Kubor Cemetery, the official royal burial ground and a popular cemetery of choice for rich Malay merchants during the 1800s to early 1900s. The cemetery contains various Malay, Javanese, Ottoman and unique cross-cultural gravestones with inscriptions that are either incised, embossed, inked or marble or leadinlaid. Written in a variety of languages: English, Mandarin, Gujarati, Arabic or Malay, the tombstones form and epigraphies reflect the cultural diversity of Muslim community that once existed here.
7 Jalan Kubor
Operating hours: 24 hours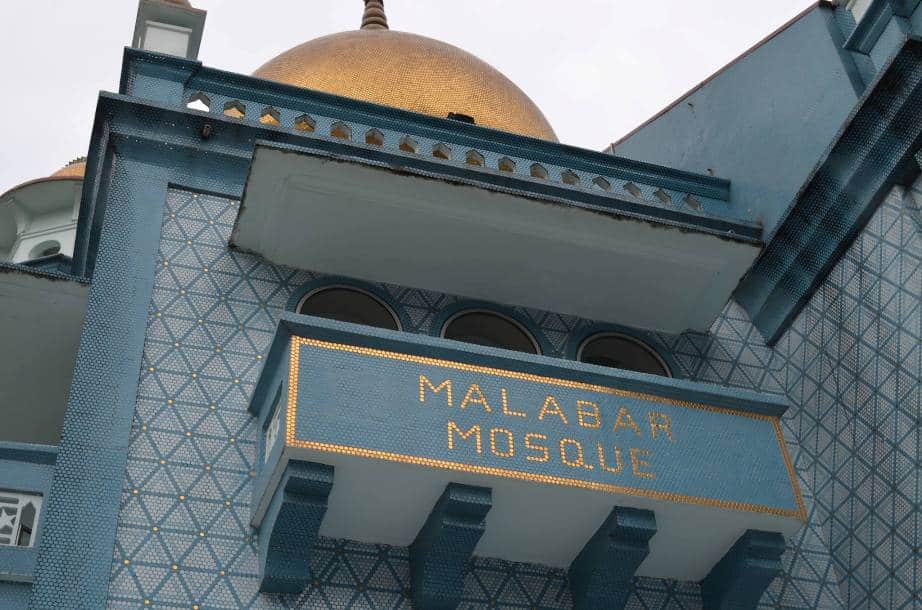 Malabar Muslim Jamaath Mosque, known as the Golden Dome Mosque or Blue Mosque, is the only mosque managed by the Malabar Muslim community in Singapore. Located at the strategic corner of Victoria Street and Jalan Sultan, the magnificent architecture of the mosque has attracted many locals and tourists. Having migrated from Kerala in India, the Malabar Muslims built this mosque in 1963 to serve as a spiritual centre for their community. Today, it serves a diverse crowd and prayers are conducted in Arabic and translated into several languages like Malayalam and Urdu.
471 Victoria Street, Tel: +65 6294 3862