Enjoy nostalgic moments and new experiences at North Bridge Road. Running parallel to Sultan Mosque, North Bridge Road is one of the earliest roads to be built in Singapore. Running north of Presentment Bridge (present-day Elgin Bridge) which crosses over Singapore River, it used to be one of the busiest commercial streets in Kampong Gelam. Businesses were set up by diverse communities and while various trades have disappeared, long-established ones with some almost a century old are still around.
Today, trendy shops, artisan bakeries and eateries jostle for space among heritage eateries to provide a wide selection of offerings to customers. This is also the place to go to for pilgrimage goods such as money belts used by pilgrims which you can find at V.S.S Varusai Mohamed & Sons, and attar (essential oil typically extracted from rose petal) at Kazura Aromatics.
As you take a stroll down memory lane, be sure to fill your tummies with must-try murtabak and biryani or pamper yourself with a relaxing spa treatment!
Eat & Drink
A breath of rustic air and wreaths of dried flowers and leaves fill your senses as you step into this small cosy space. It's hard not to love anything here – you feel instantly at home, indulging in modern contemporary cuisine created by Chef Christopher Tan. With an open concept kitchen, you will be able to witness Chef Chris' application of French and Japanese techniques to his unique creations. What we get on our individual plates are sublime tastes of traditional favourites and modern twists of food fit for our souls!
775 North Bridge Road, Tel: +65 8748 0788
Opening hours: Tue-Sun 12pm – 2:30pm (lunch), 6pm – 9pm (dinner); Closed on Monday
Chow Zan, meaning 'superbly good' in Mandarin, offers an impressive selection of cold and hot local desserts to satisfy the sweet tooth in all of us. Apart from familiar items like ice kachang, mango pomelo sago and grass jelly, brownies and ice cream complete the colourful menu. Their speciality dessert, White Chendol, with strips of coconut jelly replacing pandan jelly is a must-try and a refreshing twist to the original green version made with pandan juice and mung bean starch. So, if you are craving something sweet or just feeling peckish, you'd be sure to find that 'superbly good' midnight (or any time of the day) snack at Chow Zan.
801 North Bridge Road, Tel: +65 6297 7718
Opening hours: Mon, Wed-Sun 2:30pm – 11:30 pm; Closed on Tuesday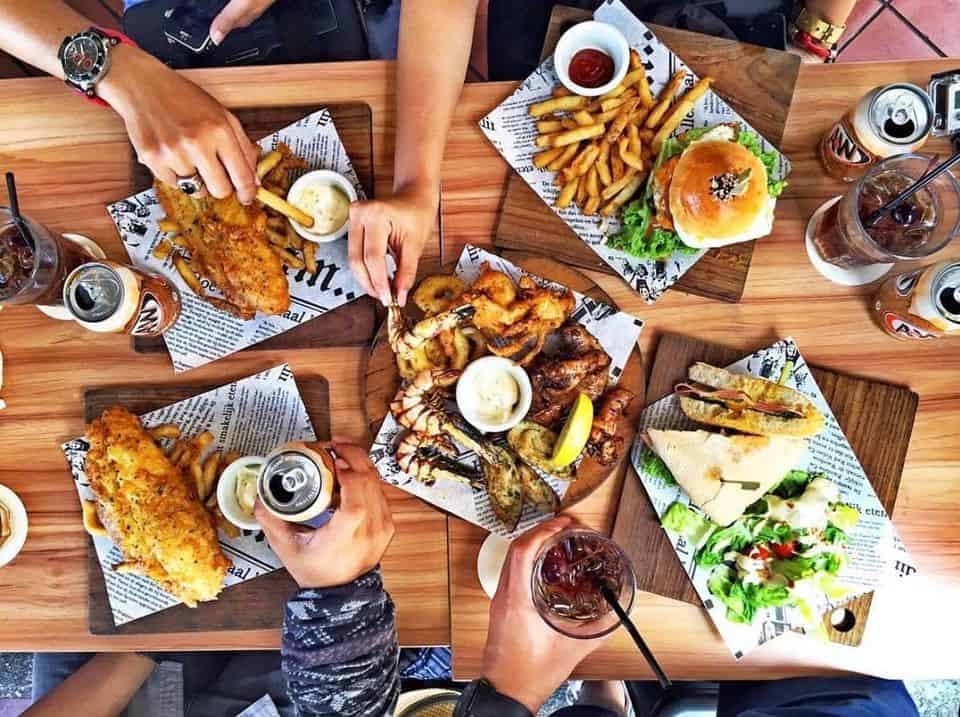 It's impossible to miss this cafe, especially with the large I am… Amsterdam inspired sign placed prominently near the entrance. I am… serves a line-up of Dutch-inspired food such as their signature Burgers, to-die-for Ribs and hearty Sandwiches. Must tries are the charcoal-grilled Beef Burger topped with crispy turkey bacon, and the popular meatball snack Bitterballen served with mustard sauce on the side. For die-hard Instagrammers, the black-and-white mural of one of the many bridges and canals in Amsterdam makes a perfect backdrop for your Insta-post.
674 North Bridge Rd, Tel: +65 6295 5509
Opening Hours: Tue-Sun 10am – 11pm; Closed on Monday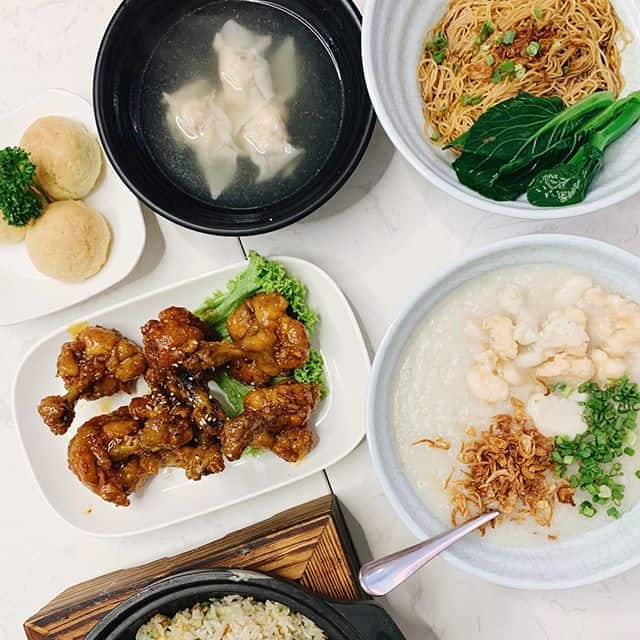 Halal Chinese Dim Sum anyone? The team at the halal-certified Dim Sum Place has been serving up their own rendition of the Cantonese style cuisine with a local twist and the results do not disappoint. Tuck into unique dishes such as the vermicelli roll with lamb rendang, beef short rib with black pepper, or perennial favourites, salted egg custard bun and traditional egg tarts that come served in an oriental looking basket.
791 North Bridge Rd, Tel: +65 6655 8787
Opening hours: Mon-Thu 11am – 3pm, 5.30pm – 11pm; Fri & Eve of PH 11am – 3pm, 5:30pm – 2am; Sat 11am – 2am; Sun 11am – 11pm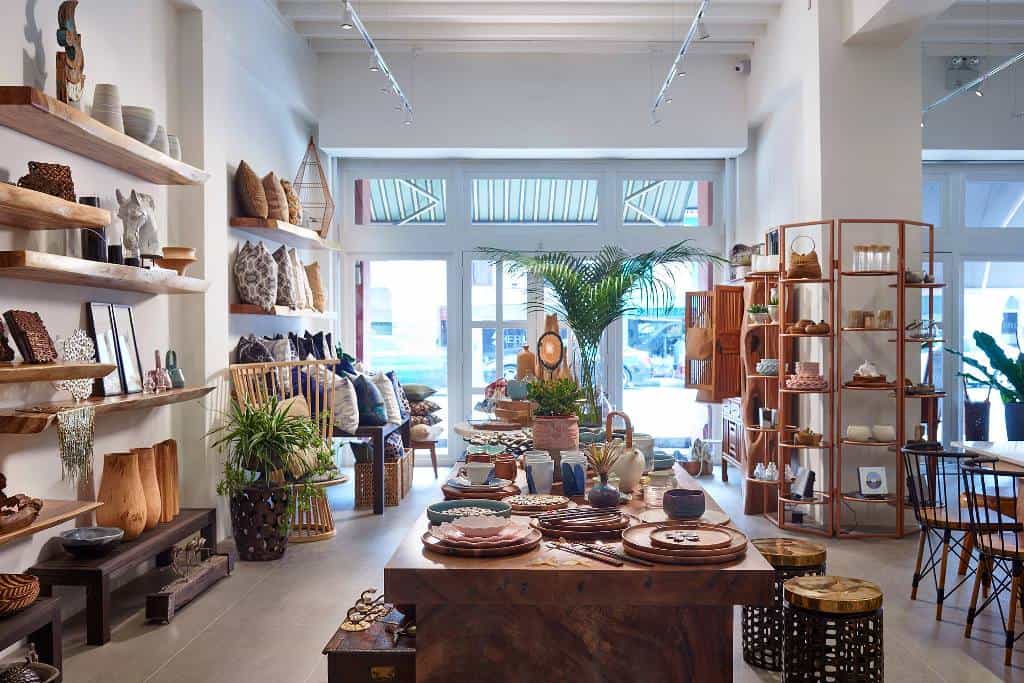 Ground Story is a great place for a mid-day escape from the hustling and bustling streets. The refreshing interior and decorative crafts will liven up your mood. Apart from selling chic home decor like ceramic cups and plates, design cushions, customised carpets and daily essentials, the lifestyle shop is also a cosy cafe offering speciality coffee from Common Man Coffee Roasters and sinful desserts that will perk up your day!
756/758 North Bridge Road Tel: +65 6413 3981
Opening hours: Tue-Fri 9:00am – 5:30pm; Sat 10:30am – 6pm; Closed on Monday and Sunday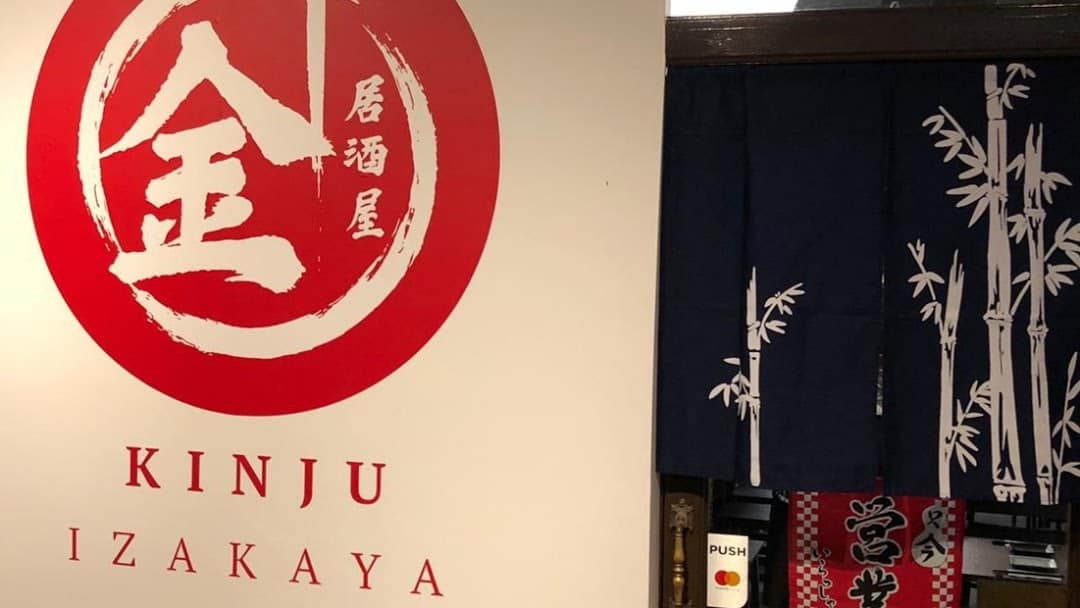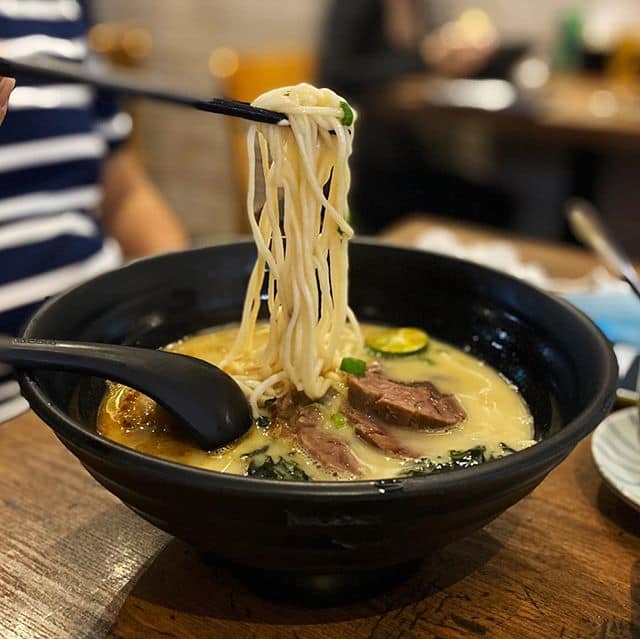 Japanese food lovers will delight in the selection offered by Kinju Izakaya. The casual restaurant offers value-for-money set lunches like Katsudon, Tori Nanban and Oyakudon meals that are also available for takeaway and delivery. Indulge in their authentic izakaya fare, best paired with shochu, sake or beer and leisurely savoured in the evenings after a hard day's work.
If ramen is your food of love, you will not be disappointed at The Ramen Stall. With no artificial flavourings added, their signature ramen with its rich milky broth that is prepared by boiling meat and bones over 30 hours is well-loved by many. Sides like the Torched Beef Sushi and Teppanyaki Beef with Black Pepper are also must-try dishes and are reasons why this halal joint enjoys a steady stream of new and returning customers throughout the day.
Kinju Izakaya
751 North Bridge Road #01-01, Tel: +65 9675 5725
Opening hours: Mon-Thu 11.30am – 2:30pm, 6pm – 11pm; Fri 11:30am – 2:30pm, 6pm – 12am; Sat 6pm – 12am; Sun 6pm – 11pm
The Ramen Stall
787 North Bridge Road, Tel: +65 6655 0800
Opening hours: Mon-Thu 11am – 3pm, 5pm-11pm; Fri 11am – 3pm, 5pm – 2am; Sat 11am – 2am; Sun 11am – 11pm
They got us at 'made from scratch'. How do you resist anything especially pasta that is handcrafted using high-quality ingredients and made from scratch? Donning a pastel-coloured frontage, it is hard to miss Tipo Pasta Bar. Taste the unique flavours of Dill & Lemon Fettucine, Beetroot and Garlic Angel Hair and Saffron Fusilli as you build your own pasta and sauces, alongside premium toppings like King Oyster Mushroom, Salmon Caviar and Black Truffle Pate. If you are craving Italian, you will be more than satisfied with this halal pasta joint.
785 North Bridge Road, Tel: +65 8768 0785
Opening hours: 12pm – 10pm daily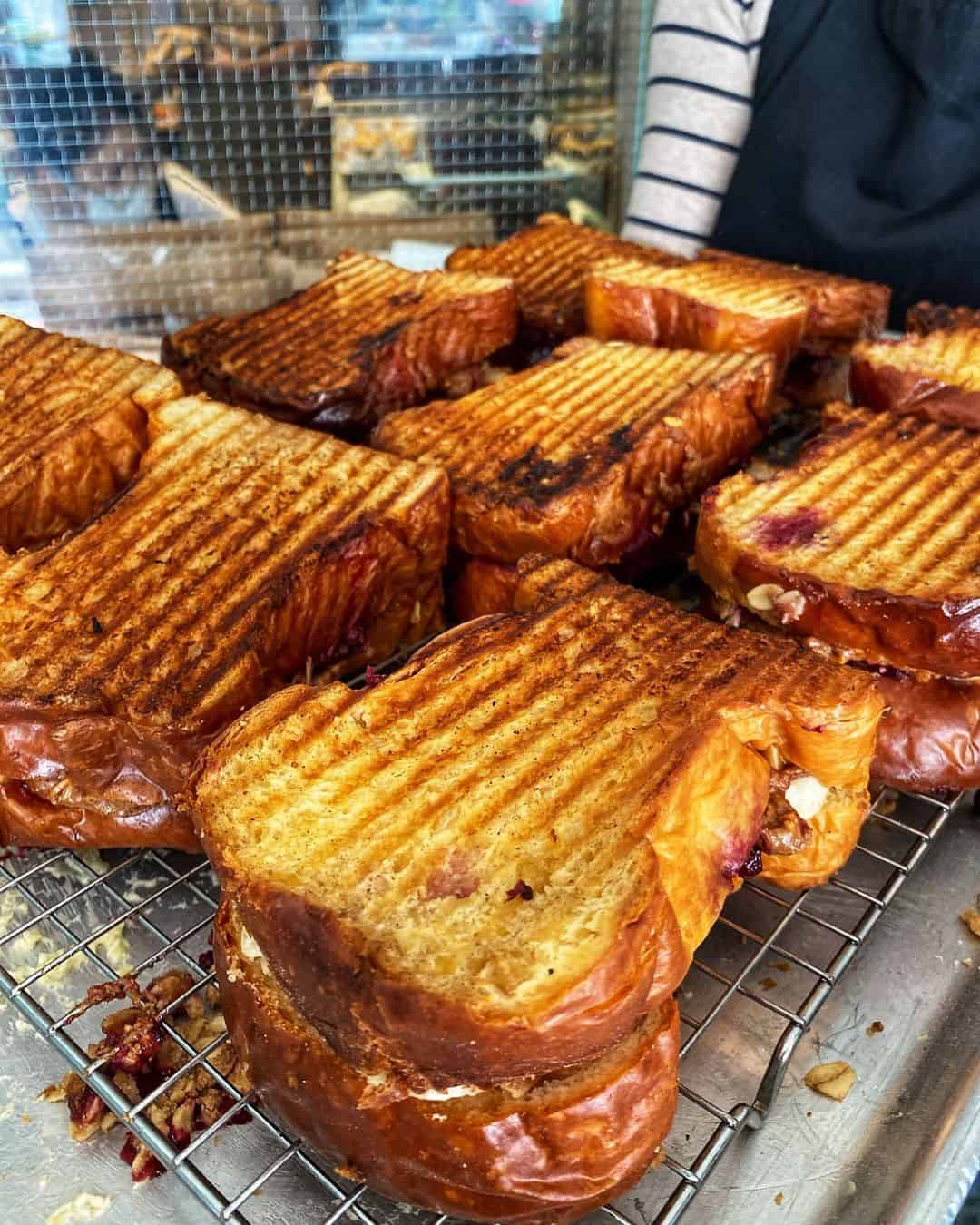 The whiff of freshly baked bread as you step into this tiny space is overwhelming. Although seating is limited at Mother Dough, the variety of sourdough bread, croissants, pastries and cakes are good enough for differing palates. Started by head baker Naadhira Ismail who had begun her baking journey in New York, she brings back home the love for baking and breaking bread. Get to the shop early for her signature almond croissant or favourites like the sourdough baguettes and lemon cakes or you risk going home empty-handed as the bakes sell out fast!
749 North Bridge Road, Tel: +65 6909 6604
Opening hours: Wed-Sun 11am – 5pm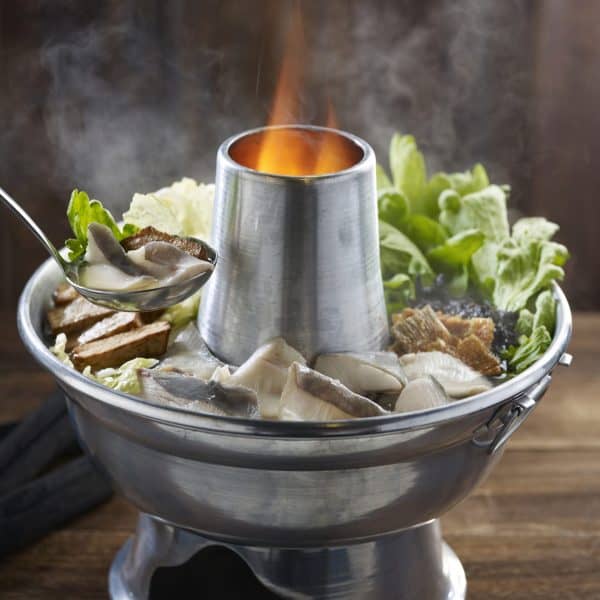 From its humble beginnings since 1927 at Wayang Street (now Eu Tong Sen Street), Nan Hwa Chong continues to provide customers with traditional fishhead steamboat goodness. The oldest fishhead steamboat restaurant in Singapore, charcoal fire is still used to cook the silky smooth fish broth, unlike other eateries that have opted to use contemporary gas-stoves. Complemented with fresh ingredients like Solefish, Chinese Snapper, Red Grouper, Fried Yam and other delicacies like Salted Egg Pork Chop, you will be taken back to the old days where friends and family bond over a yummy hot steamboat meal.
812 North Bridge Road, Tel: +65 6297 9319
Opening hours: 11am – 12am daily
Shop
Helmed by three passionate anglers, Kaiser Pro Fishing Tackle began as a small shop specialising in big game fishing and have now expanded its business to all kinds of game fishing. Find your favourite brand of rods and reels, lures, lines and other accessories any time you wish when you order from their extensive online shop. If not, a trip to their shop is always worth a visit for your next stock-up
746 North Bridge Road, Tel: +65 6396 6232
Opening hours: 11am – 8pm daily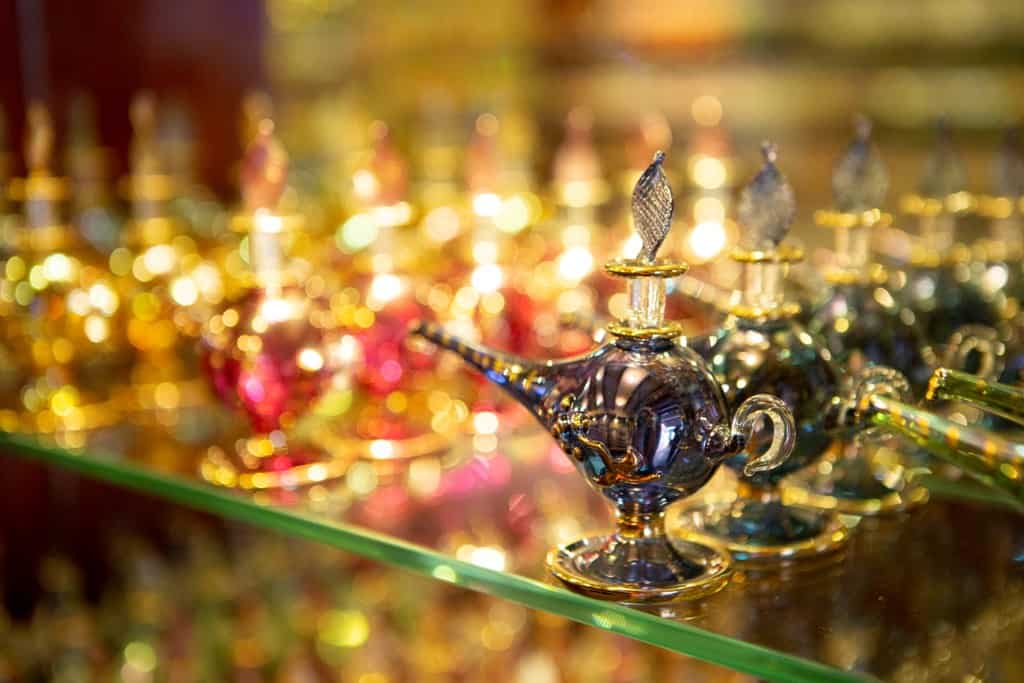 Kazura Aromatics was started in 1933 by Mohamed Hanifa Kazura, a Tamil Muslim trader who came to Singapore from Tembilahan in the Riau Archipelago. Kazura initially sold a diverse range of goods that included religious books, gemstones and perfume. He decided to focus solely on the sale of attar (non-alcoholic perfume), after realising that it was a lucrative business. He began to source for the best essential oils and fragrances from around the world and gradually progressed to blending his own exotic scents. Today, it is one of the oldest surviving businesses in Kampong Gelam and still popular with customers looking for that unique fragrance.
728 North Bridge Road, Tel: +65 6293 1757
Opening hours: Tue-Thu 10am – 6pm; Fri-Sun 10am – 9pm; Closed on Monday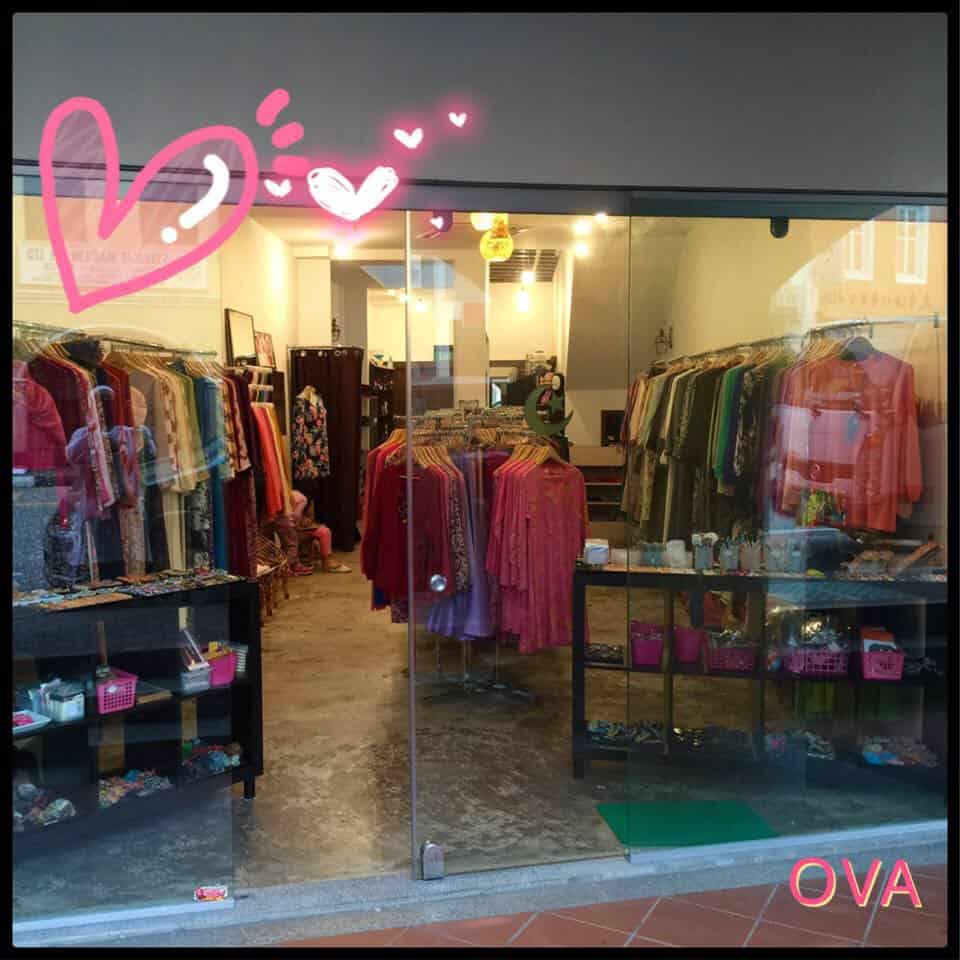 One of many fashion houses in the area specialising in traditional and modern Muslim wear, OVA brings you trendy kebayas, floral batiks, and modern long tees to suit any occasion. Children's apparel is also available so be ready to sport your mummy-daughter outfits in a myriad of colours and designs!
727 North Bridge Road. Tel: +65 6291 2136
Opening hours: Mon-Sat 10:30am – 7pm; Sun 12pm – 5pm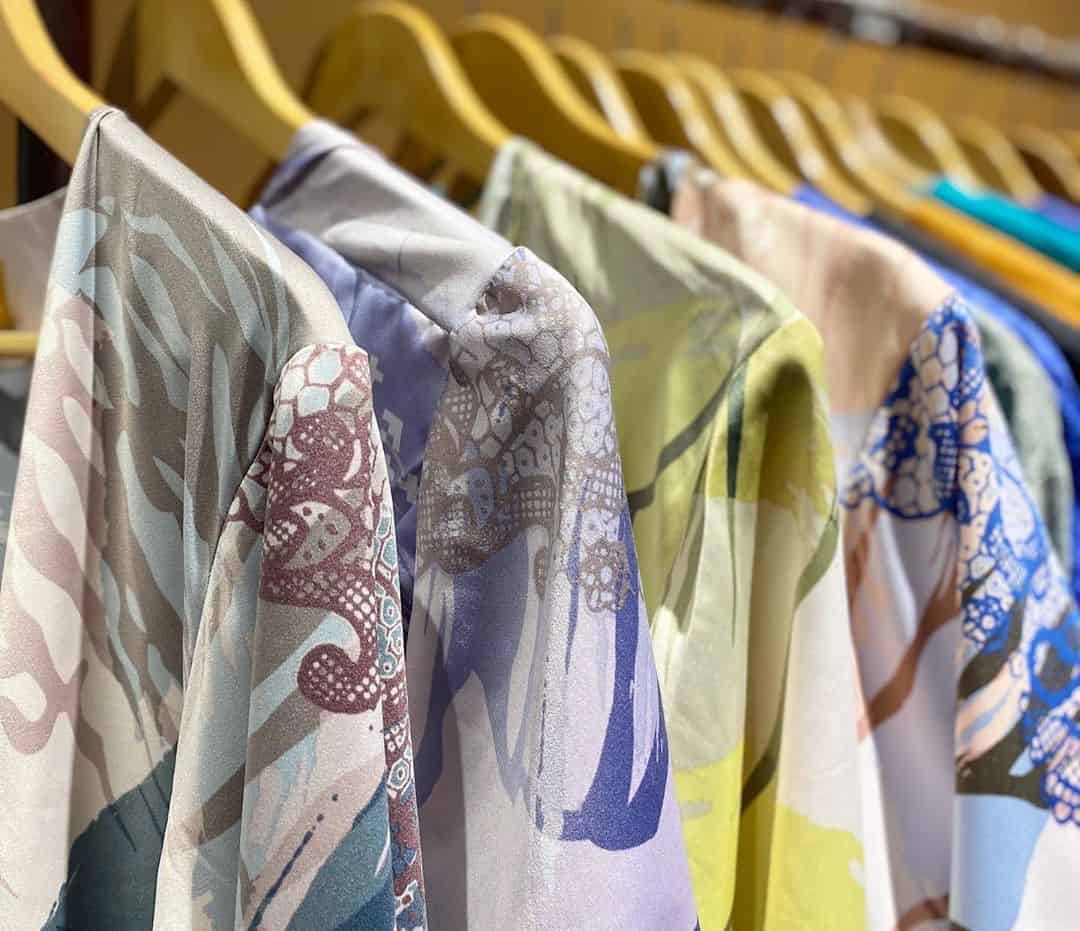 Tradition meets modernity at Ozel where batik prints are found in a variety of apparel for men, women and even children. Dress up or down, be youthful or festive in authentic shirts, skirts, tops and even masks from the local label. If you fancy a traditional hands-on activity, their Batik Tulis workshop where you get to learn the original way of creating batik is bound to be an eye-opener!
729 North Bridge Road, Tel: +65 8533 3444
Opening hours: 11am – 7pm daily

Clean beauty lovers will love The Min List. These folks are big on clean cosmetics, as can be seen in their catalogue of halal, vegan and organic products from local and international brands. Beyond makeup and skincare, The Min List also carries bath and body, as well as hair and wellness products. Brands to look out for include CHOBS, Orkid Cosmetics, The Verdant Lab, and Singapore's very own Handmade Heroes.
720 North Bridge Road
Opening hours: Sun, Tue-Thu 12pm – 6pm; Fri-Sat 12pm – 7pm; Closed on Monday
Haji Syed Abu Tahir Trading
Haji Syed Abu Tahir Trading is a branch of V.S.S Varusai Mohamed & Sons. In addition to items needed for pilgrimage and non-alcoholic medicated oil, the most interesting item sold here is Zam Zam water (holy water from Mecca). According to Islam, it is a miraculously generated source of water from God, which sprang spontaneously thousands of years ago when Ibrahim's son, Ishmael was left with his mother Hajar in the desert, thirsty and crying. Believing that it has healing properties, Muslims bring this water back from Mecca for religious and medicinal purposes.
718 North Bridge Road, Tel: +65 6293 2940
Relax
Spas

After a full day of exploring, treat yourself to a much-needed foot or body massage. At North Bridge Road, many spas line the street so you can be sure there will be a slot for you to loosen those knots. From relaxing body scrubs and massages, detoxifying facials to stress-relieving foot reflexology, you will be guaranteed a rejuvenating time!
Green Apple Spa
765 North Bridge Road, Tel: +65 6299 1555
Opening hours: 12pm – 4am daily
King Leisure Spa
780 North Bridge Road, Tel: +65 6293 4103
Opening hours: 24 hours daily
Tang Dynasty Wellness Spa
790 North Bridge Road, Tel: +65 6686 6466
Opening hours: Sun-Thu 10am – 4am; Fri & Sat: 10am – 6am; Closed on Monday
Yi Spa
768 North Bridge Road, Tel: +65 6392 3038
Opening hours: 24 hours daily
Yue Yuan Beauty Spa
805 North Bridge Road, Tel: +65 6298 2326
Opening hours: 6am – 10:30pm daily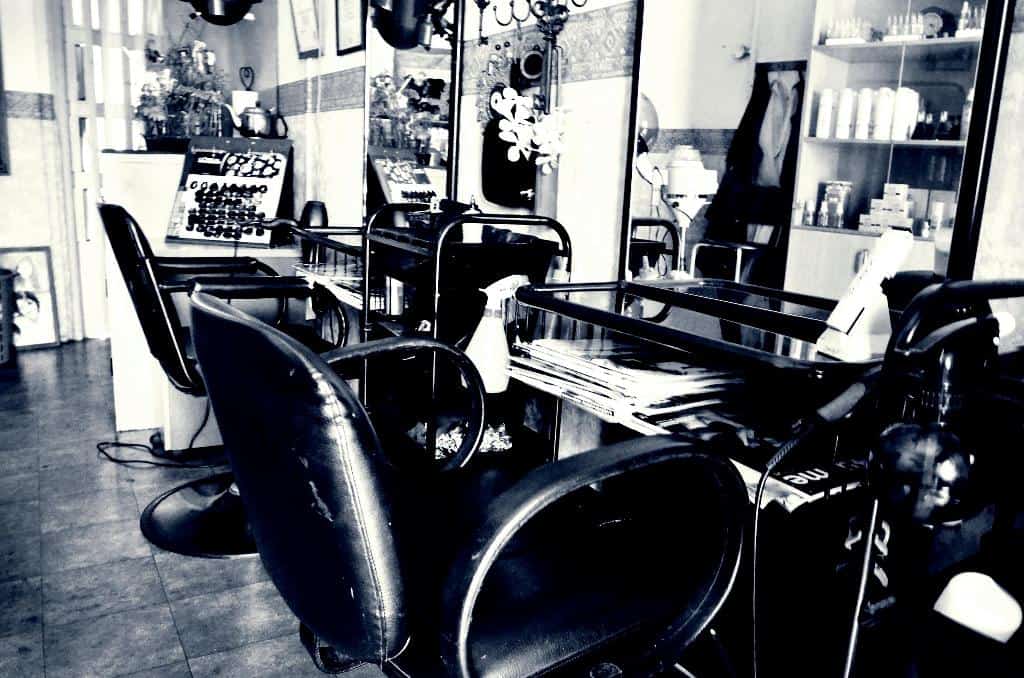 If its name didn't give it away, An Nisaa (which stands for "women" in Arabic) Muslimah Salon is a female-only hair salon that provides services from the run-of-the-mill cut and colour to scalp and hair treatments. It is a hijab-friendly salon, so customers can let their hair down and get pampered with a peace of mind.
726 North Bridge Road, Tel: +65 6296 9525
Opening hours: Tue-Fri 11am – 6pm; Sat & Sun 11:30am – 6pm; Closed on Monday