Beach Road was the seafront prior to the reclamation of land in the 19th century. Located at the boundary of the Kampong Gelam conservation area, it was home to beautiful villas lined along the waterfront owned by wealthy Asians and many prominent European merchants. The waterfront became very much alive with a flurry of shipping and trading activities as the Bugis, one of the earliest groups that settled in this area traded in coffee, gold dust and spices. They were soon joined by others such as the Javanese, Baweanese, Banjarese, Melakan Malays, Arabs, and Chinese.
Today, despite its modern lifestyle, the area still reeks of charm and history through the presence of remaining architecture. Get a taste of multicultural Singapore as you stroll down the road to discover a mix of the old and new, contemporary concepts housed in traditional buildings and the unique blend of cultures.
EAT & DRINK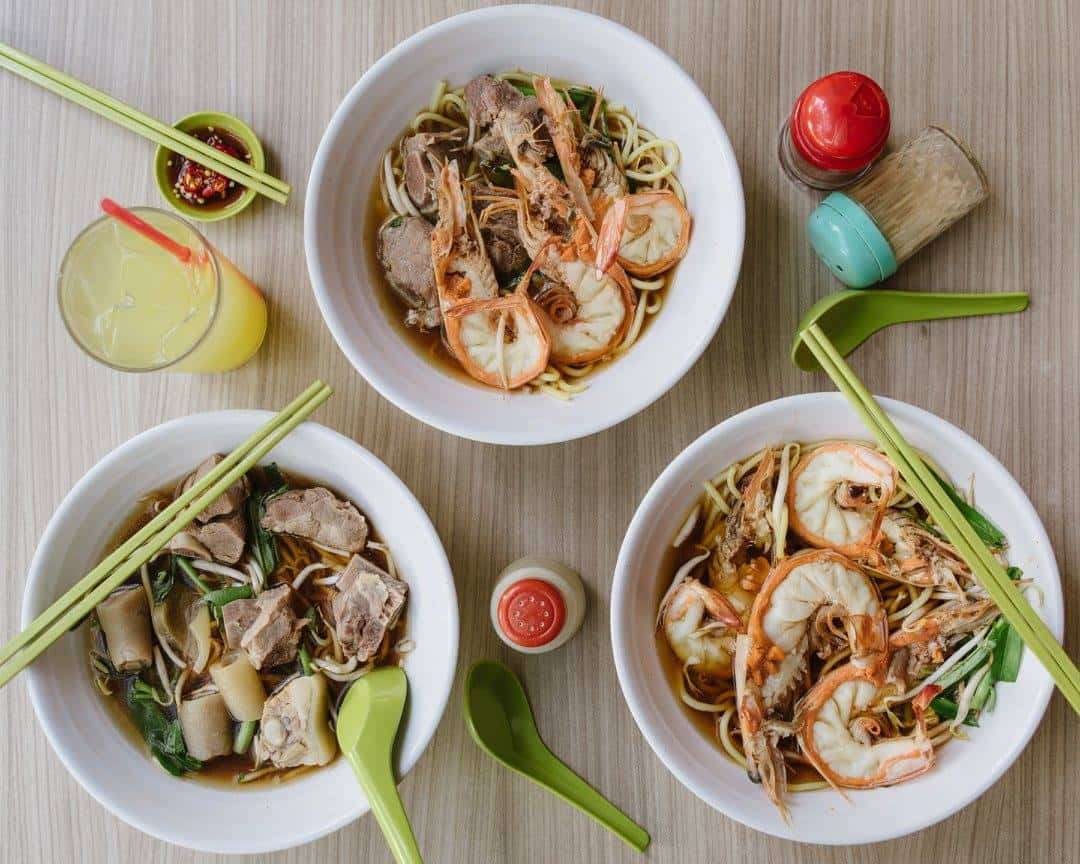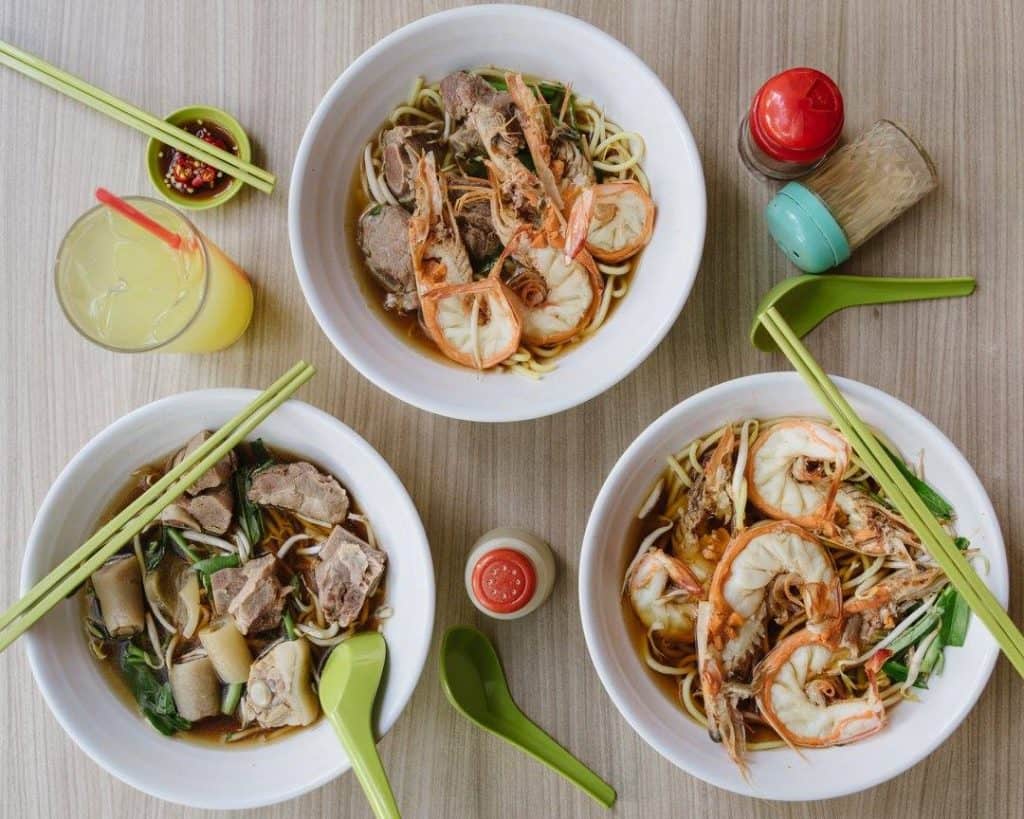 If you have time for just one dish to try along this stretch, it has to be the prawn noodles in thick broth at Blanco Court Prawn Noodles. An old-time favourite among locals, many flocks to the shop to satisfy cravings for the signature thick broth. You can choose from a variety of yellow noodles, thick bee hoon, kway teow (flat white noodles) or have a mix! If you don't fancy hot broth in Singapore's humid weather, the dry version is also worth your trip there.
243 Beach Road, Tel: +65 6396 8464
Opening hours: 7am – 4pm daily; Closed on Tuesday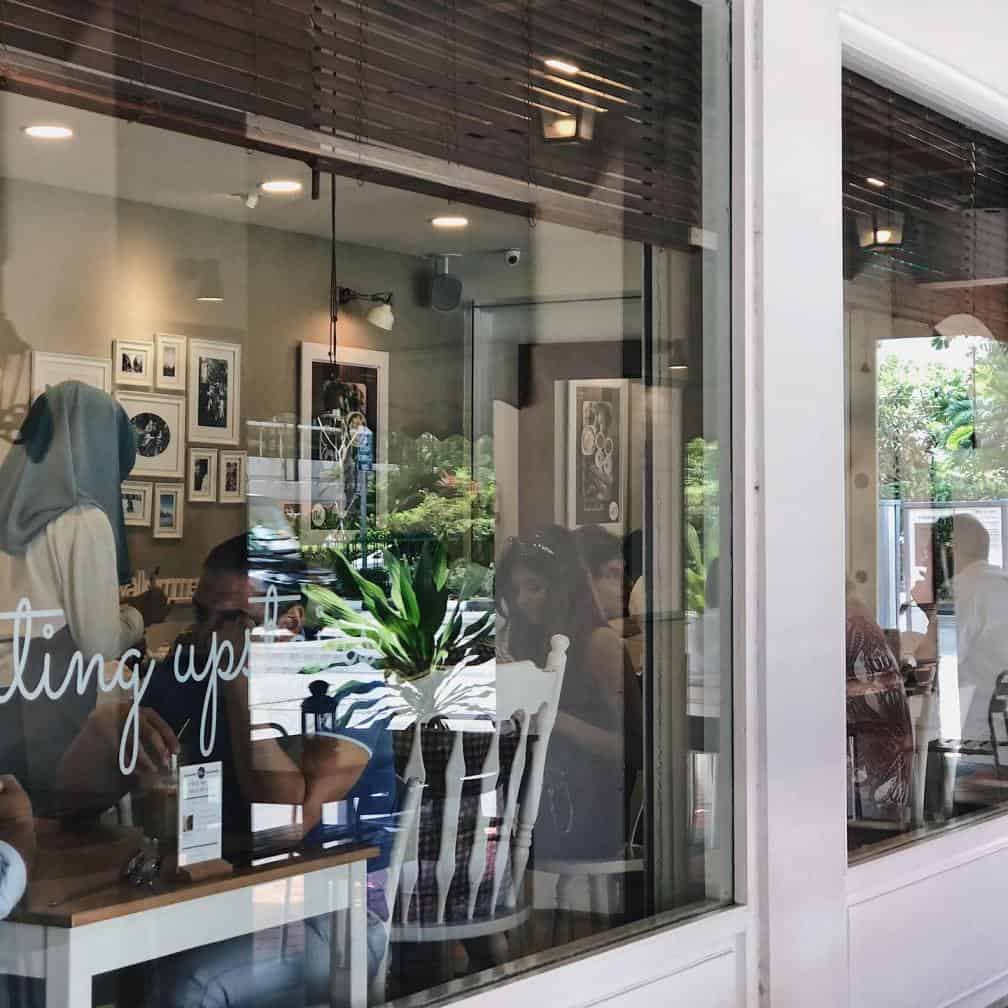 When most locals think of Swedish meatballs, the first place that comes to mind is Ikea. Give Ikea a miss and head on over to Fika Swedish Cafe, which serves an equally great (if not better) meatball dish with baby potatoes, cream sauce, lingonberry jam and pickled cucumbers on the side. The menu also features a good selection of Swedish classic dishes and desserts.
257 Beach Road, Tel: +65 6396 9096
Opening hours: Mon-Thu & Sun 11am – 10pm; Fri & Sat 11am – 11pm
Giving a twist to the traditional Hakka dish, Jason Niang Dou Fu serves up one-of-a-kind sauces and soups that set them apart from other Yong Tau Foo stalls. From their famous chye poh sauce and laksa soup to local mee rebus, tom yam and satay sauces, you will find the perfect choice to enjoy with your bowl of assorted tofu items.
321 Beach Road, Tel: +65 8288 2008
Operating hours: Mon-Sat 9am – 8:30pm; Sun 10am – 8:30pm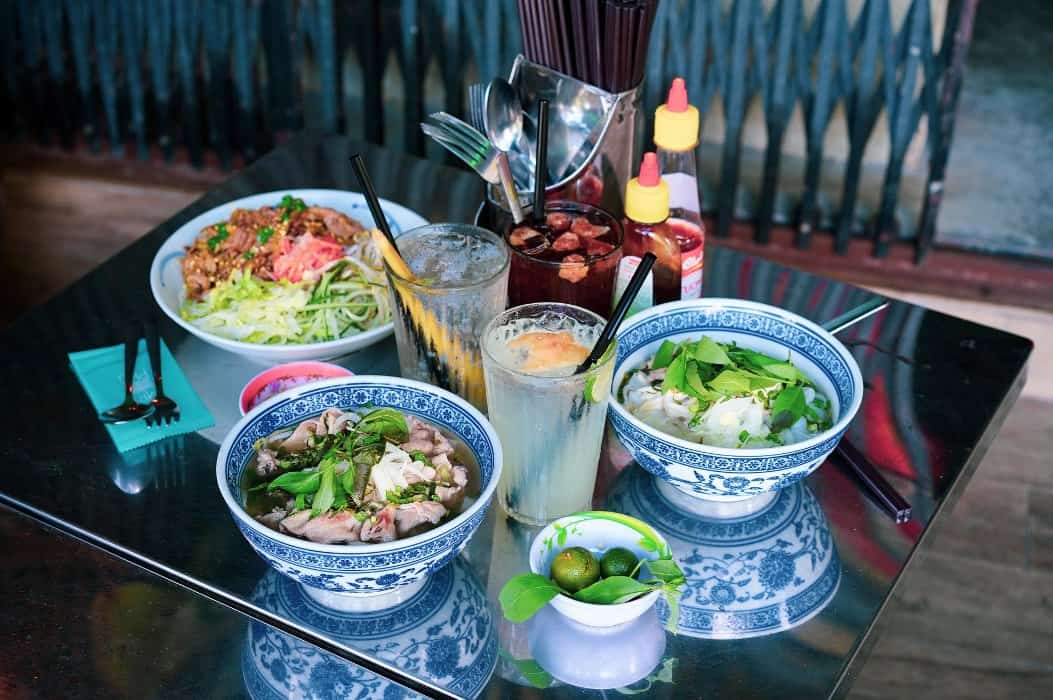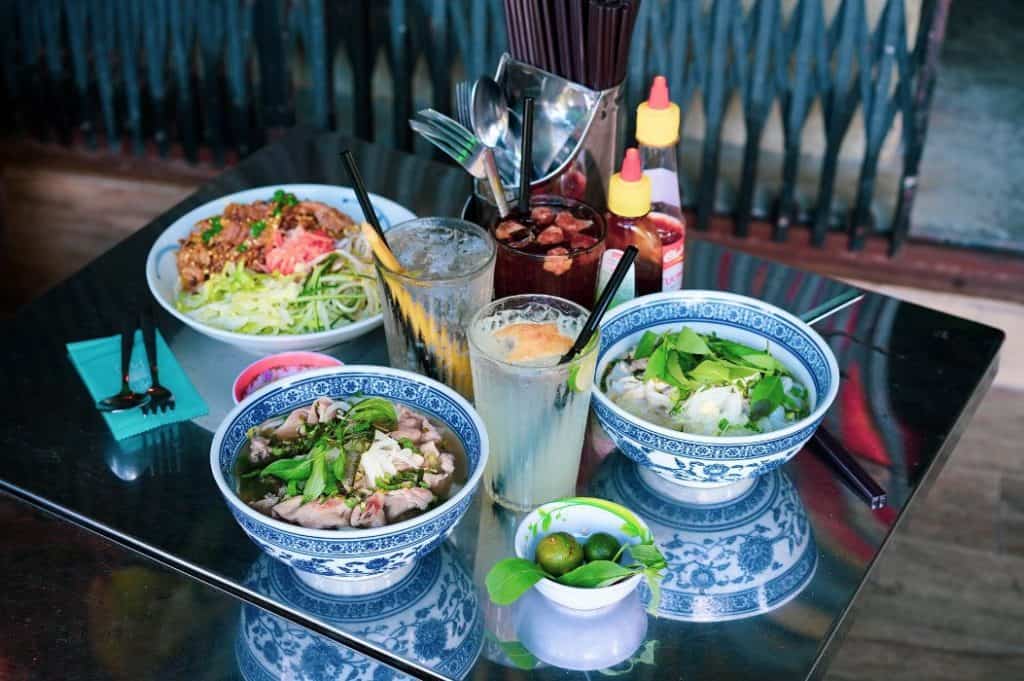 Mrs Pho serves authentic Vietnamese home-cooked dishes that a traditional Vietnamese mother or grandmother will whip up for their loved ones, in a rustic setting that's reminiscent of a local street stall in Vietnam. True to its tagline: "Feeds you like family", the shop offers delicious favourites like Pho Bo, Goi Cuon (fresh spring rolls) and Vietnamese iced coffee that will delight any tastebud.
349 Beach Road, Tel: +65 9173 1083
Operating hours: 11am – 10pm daily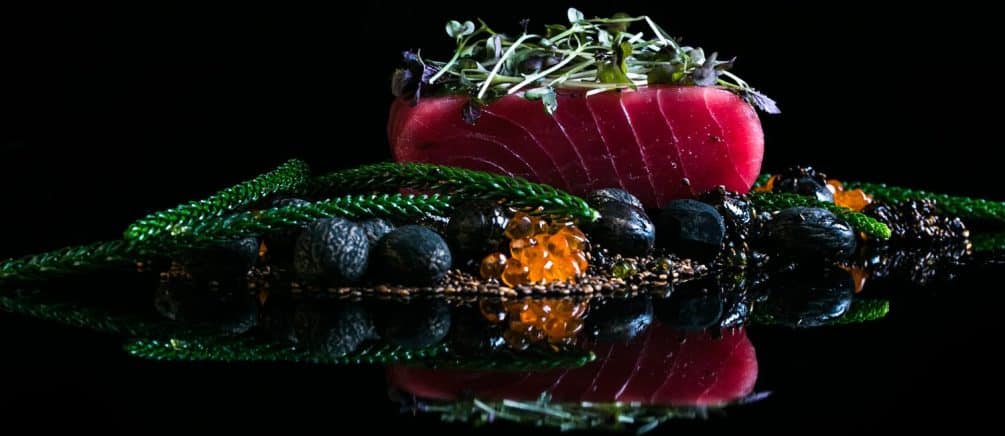 Possibly one of the most unique dining concepts in Singapore, NOX offers a multi-sensory dining experience in the dark. If you are wondering what your dishes will look like, make a guess by using your sense of touch, feel or smell. With excellent staff service and good food quality, you can be guaranteed a memorable time with your loved ones.
269 Beach Road, +65 6298 0708
Opening hours: Tue-Sun 6pm – 10:30pm; Closed on Monday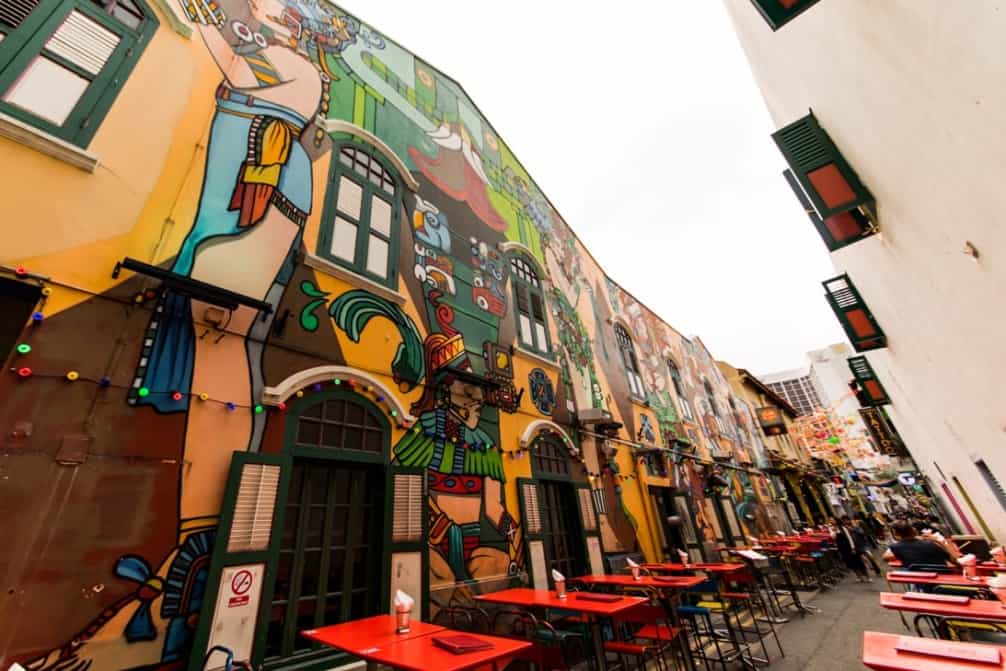 At the juncture of Beach Road and Haji Lane, you will see a colourful wall mural and chances are there will be people posing in front of it for that perfect insta-shot. Fronting it is Piedra Negra, a Mexican restaurant that serves great burritos, tortilla chips with fresh guacamole made right in front of you. Wash that down with their quintessential margaritas.
241 Beach Road Tel: +65 9199 0610
Opening hours: 12pm – 11pm daily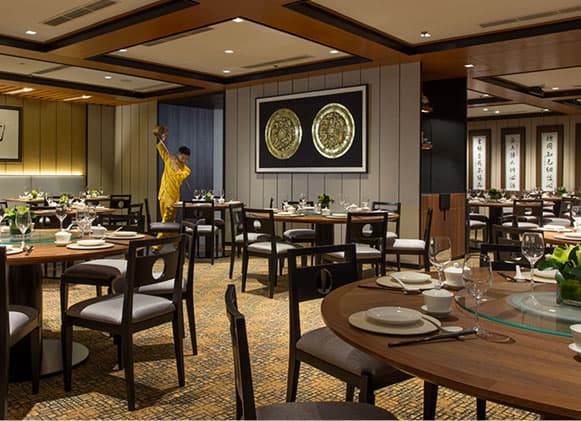 As the name of the restaurant suggests, Si Chuan Dou Hua not only serves up authentic Sichuan cuisine but also traditional Cantonese dishes. Perched on top of Parkroyal Hotel on Beach Road, it boasts a 360-degree view of the city. Indulge in fine dim sum, savoury soups and delightful desserts and remember to catch a glimpse of a tea-master pouring tea into your teacup from a long-spouted kettle – definitely a spectacle not to be missed!
7500 Beach Road, Tel: +65 6505 5722
Operating hours: 11:30am – 2:30pm (lunch), 6:30 – 10:30pm (dinner) daily
SHOP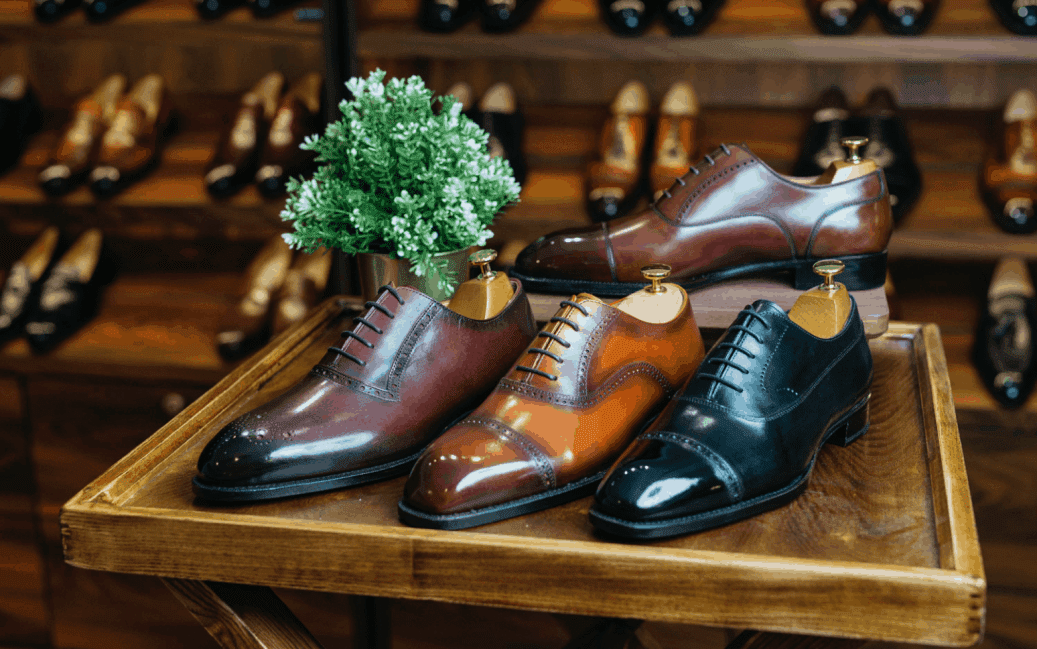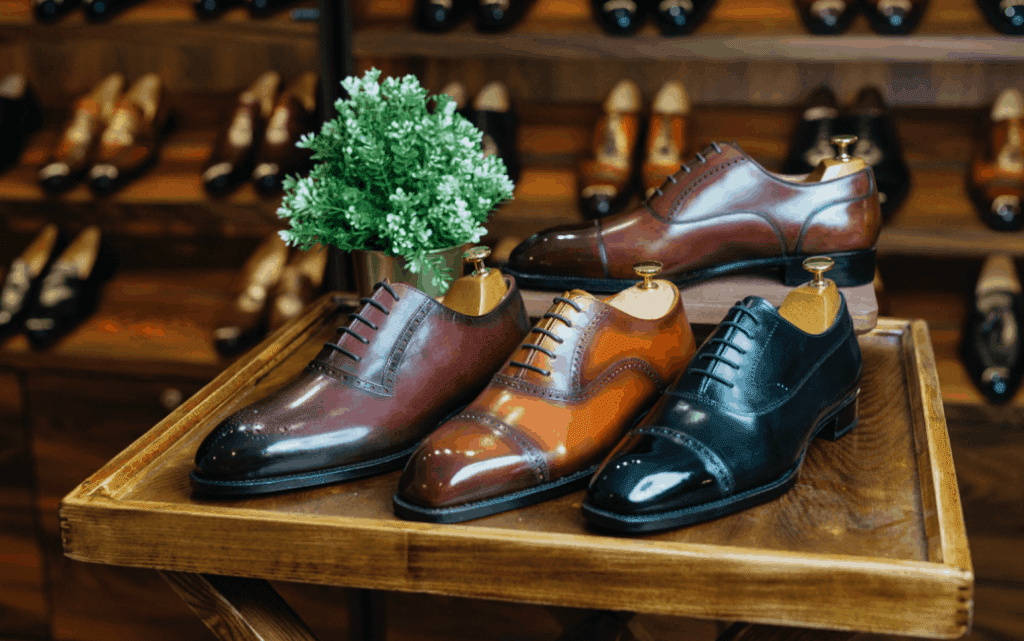 Established since 1994, CNES Shoemaker has been creating elegant and functional items for men using the finest natural leather. Their designs marry classical construction with timeless sensibility in a contemporary context. You can either pick up ready-to-wear shoes that are Goodyear welded and McKay stitched or have them customised. The shop also stocks leather bags, belts and accessories, and provide shoe-shine, resoling and repair services.
259 Beach Road, email: sales@cnes.co
Opening hours: Tue-Sun 11am – 9pm; Closed on Monday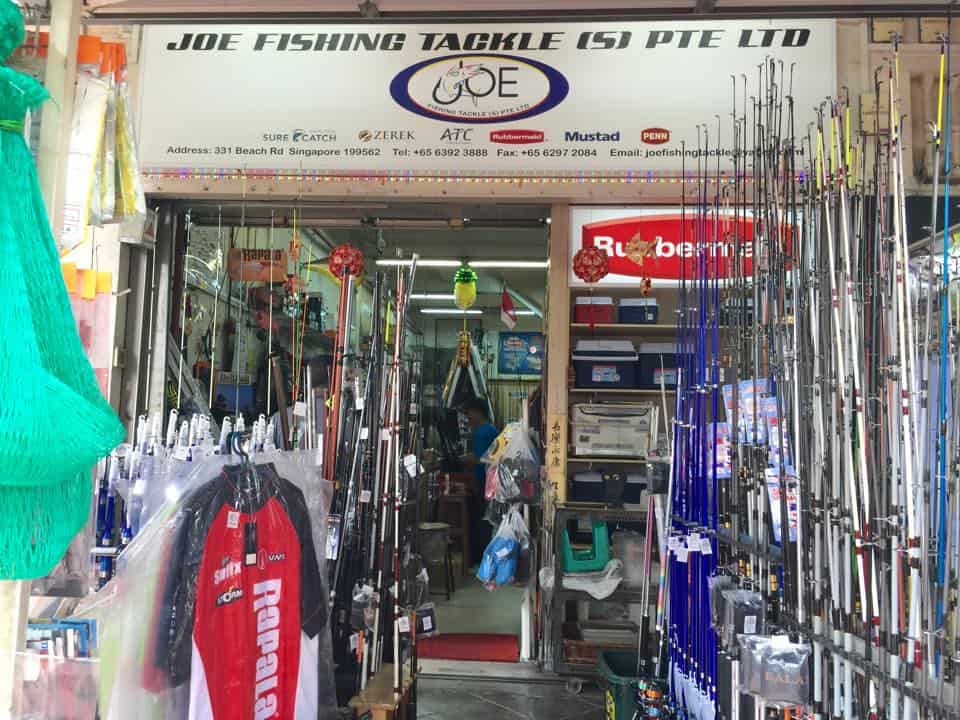 Joe Fishing Tackle is a haven for all fishing enthusiasts. Apart from bait and equipment, the one-stop-shop sells live prawns, sea worms and other fishing trip needs. Anglers are promised a whale of a time as they spend the day browsing through many other fishing accessory shops in the vicinity.
331 Beach Road, Tel: +65 6392 3888
Opening hours: Mon-Sat 10am – 8pm; Sun 10am – 6pm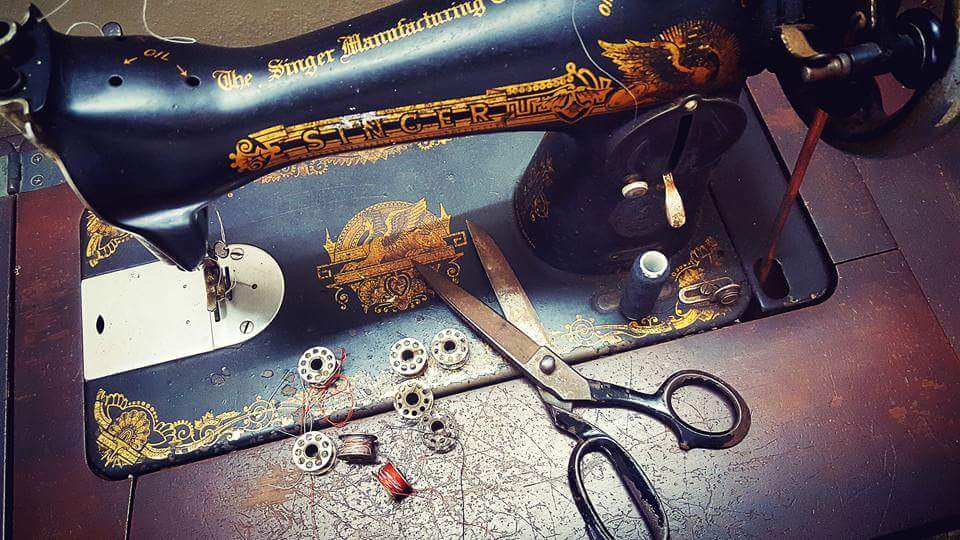 Regardless of the occasion, a perfect suit that is made to measure will always be an asset in your wardrobe. Private Affair Tailor promises personalised service and attention to detail. Outfits can be customised for casual weekends, business meetings, social gatherings and for that once-in-a-lifetime wedding. Ladies can get suited here too!
247 Beach Road (Level 2), Tel: +65 9750 0889
Opening hours: Mon-Fri 11:30am – 7pm; Sat 11:30am – 4pm; Closed on Sunday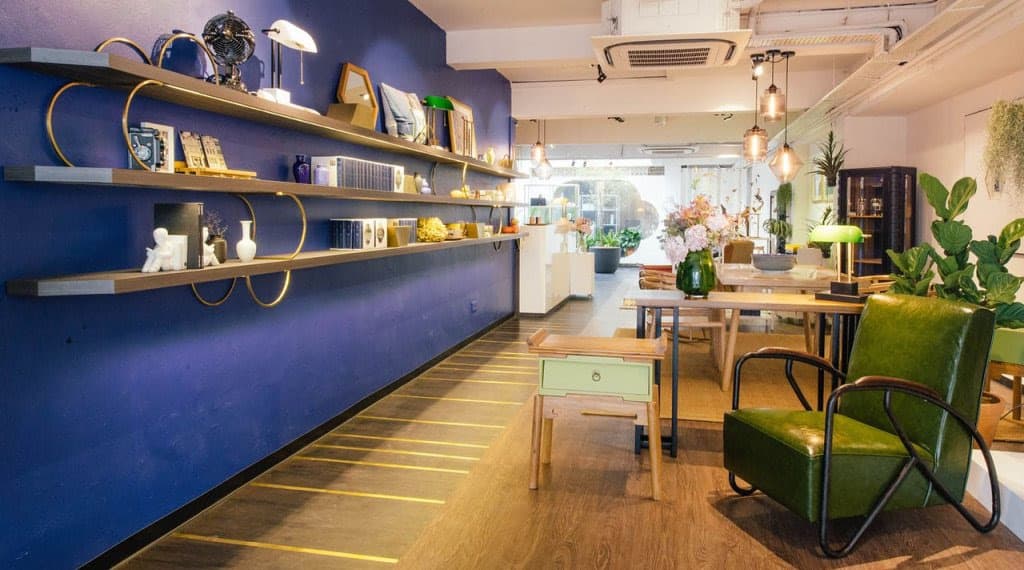 SCENE SHANG's tagline: "Ode to the old, nod to the new" speaks volumes about the homegrown furniture and design label. The brand reworks and updates traditional Asian elements into contemporary furniture, each a meaningful work of art in its own right. Pay SCENE SHANG's flagship store on Beach Road a visit, not just to snag their one-of-a-kind pieces, but also to indulge your visual senses!
263 Beach Road, Tel: +65 6291 9629
Opening hours: Sun-Thu 11am – 8pm; Fri & Sat 11am – 9:30pm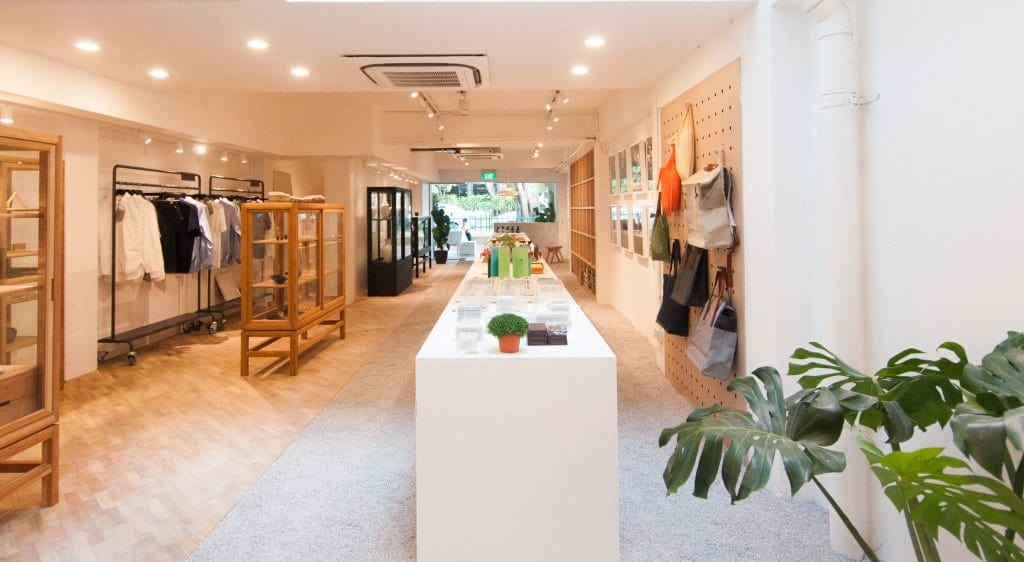 Folks who are familiar with Supermama may have visited its second branch in Jewel, Changi Airport, but its flagship store on Beach Road holds a special place in our hearts. At this homegrown gallery store, you'll find contemporary giftware inspired modern Singapore culture. Besides featuring local designers, Supermama also works with Japanese crafters to offer an eclectic curation of souvenirs and artefacts.
265 Beach Rd, Tel: +65 9615 7473
Opening hours: 11am – 6pm daily
RELAX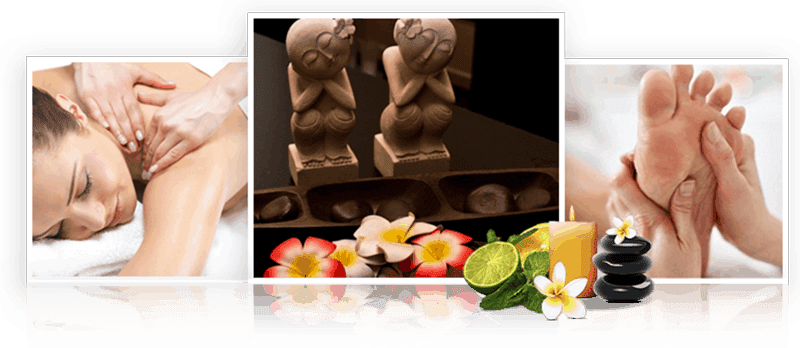 After a day of exploring the nook and crannies of the precinct, treat yourself to a mid-day respite at one of many massage and beauty parlours along this road. At Silk Spa, body and foot massages and traditional Chinese ba guan and gua sha therapy will leave you rejuvenated and energised. If you prefer something more cosy and relaxing, Golden Bay Spa offers aromatherapy and Swedish massages, hot stone and reiki treatments, all at reasonable rates.
Golden Bay Spa
245 Beach Road #02-01, Tel: +65 6396 5382
Opening hours: 9am – 10:30pm daily
Silk Spa
55 Jalan Sultan, Tel: +65 6299 4255
Opening hours: 10am – 5am daily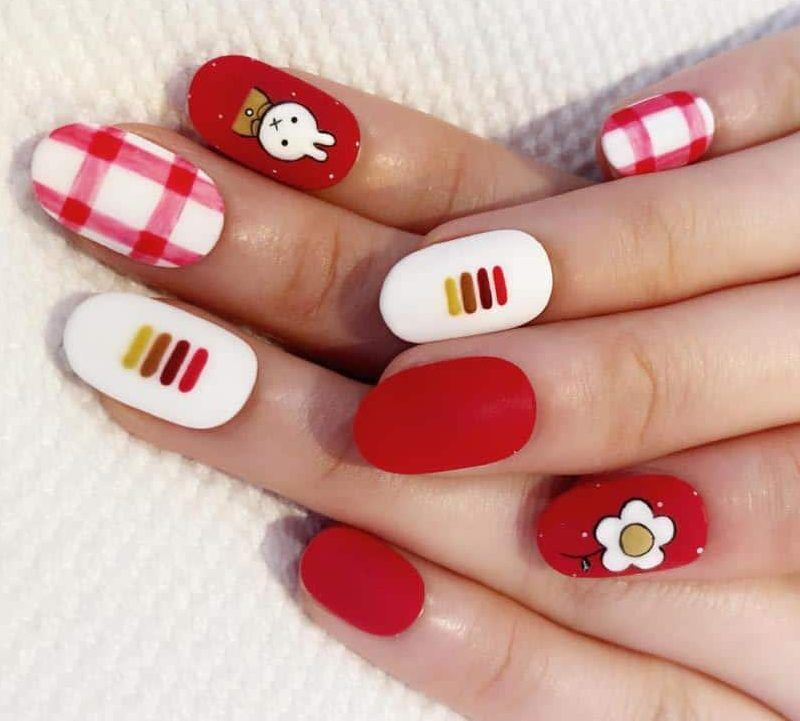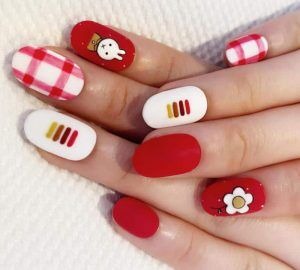 Complete your beauty regime with amazing nail services at Manicurious. Besides classic manicures and pedicures, pamper yourself with treats like hand and foot spas, funky nail art and even their unique lava heat therapy for your hands! Its cosy setting coupled with plush vintage seats also provides the perfect venue for birthday parties, get-togethers or corporate gatherings.
41 Beach Road, Tel: +65 6333 9096
Operating hours: Mon-Sat 11am – 9pm; Sun 11am – 8pm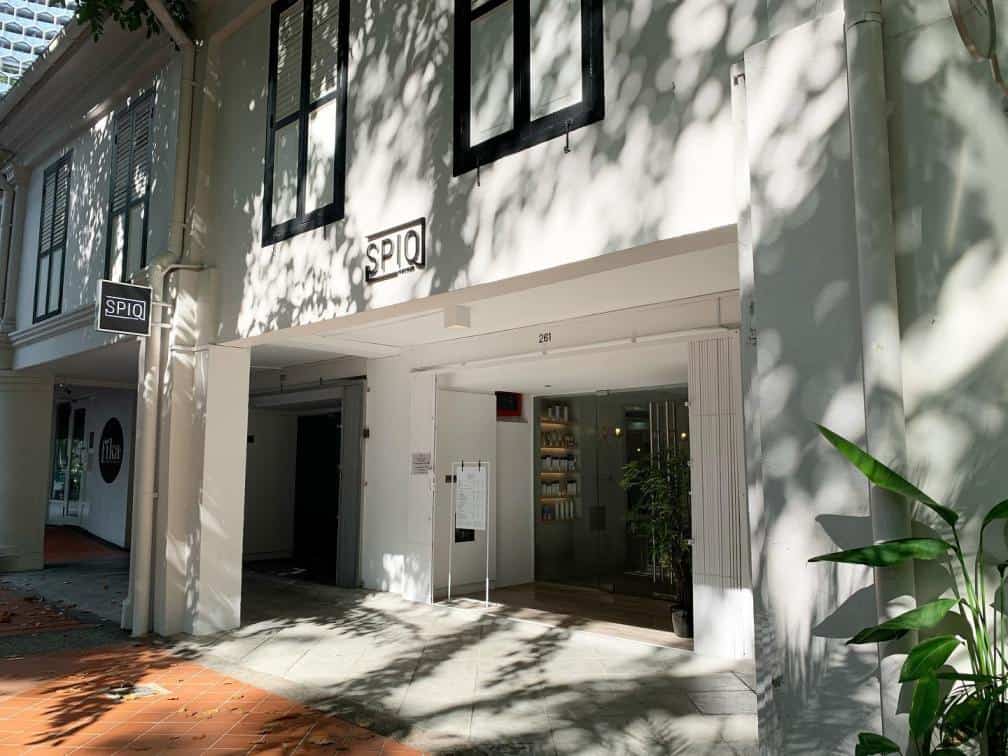 Having relocated to Singapore from Tokyo in 2012, Directors Ryo and Sio set up Spiq Hair Base, a minimalist designed Japanese hair salon located in a shophouse along Beach Road. They bring with them many years of expertise in haircuts, treatments, highlight and colour. Be prepared to walk out of the warm, earth-toned room with a new head of brightly coloured hues!
261 Beach Road, Tel: +65 9862 5659
Opening hours: Mon, Wed-Sat 10am – pm; Sun & PH 10am-7pm; Closed on Tuesday
STAY
Surprise yourself with the wide range of accommodation available in Beach Road. From basic comforts, luxury needs to quirky rooms; you will find a bed to rest those tired feet and enjoy a good night's rest.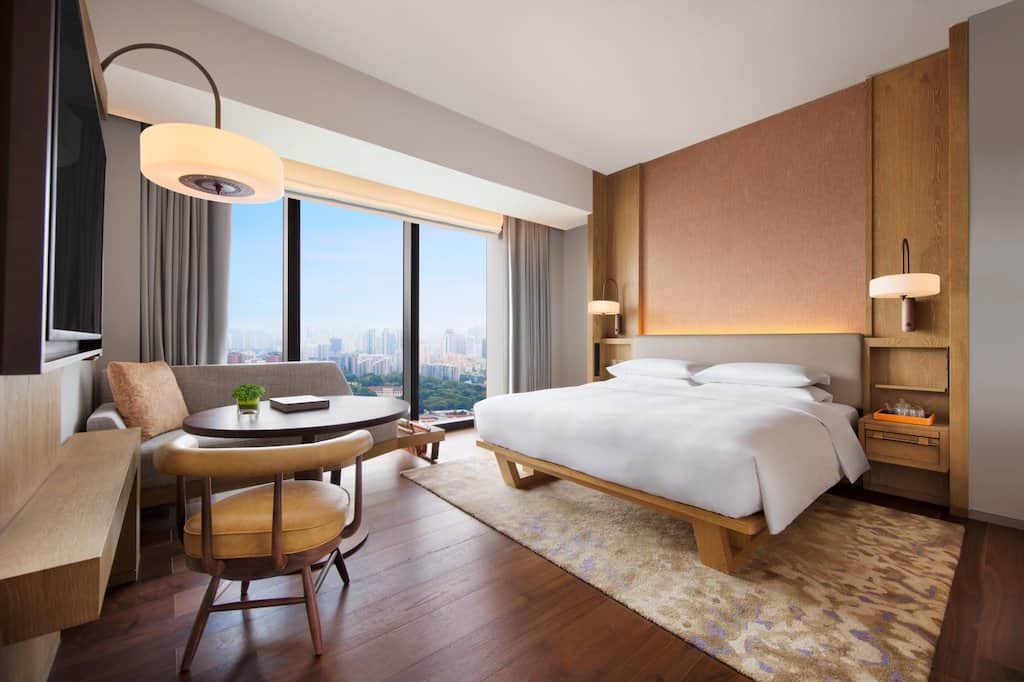 Andaz is a luxury concept hotel by Hyatt. Arriving at the hotel's dedicated entrance at the impressive DUO Residences, you'll immediately know that this is not your run-of-the-mill chain hotel. Walk through the alley to take the lift to the 25th floor, where the lobby of the hotel is located. Enjoy the panoramic view of the surrounding cityscape while checking in.
All the guest rooms have floor-to-ceiling windows with views of the colourful shophouses on the narrow streets around the hotel. More elements of the neighbourhood's influence can be found in the cosy yellow colour scheme, charming wooden folding doors, circular door knockers and mailbox-like room number plaque.
There are 5 restaurants, 2 bars and a stunning infinity pool on the lobby floor where refreshments are offered throughout the day in one of the lobby spaces, Sunroom. During the Andaz Lounge Hour, free wine and beer, including the hotel's signature brew Andaale Ale are served here.
The hotel's rooftop bar, Mr Stork is a destination in itself. It houses 10 teepee huts and relaxed seating set amid lush tropical landscaping for you to enjoy the breathtaking views.
5 Fraser Street, Tel: +65 6408 1234
Open 24 hours daily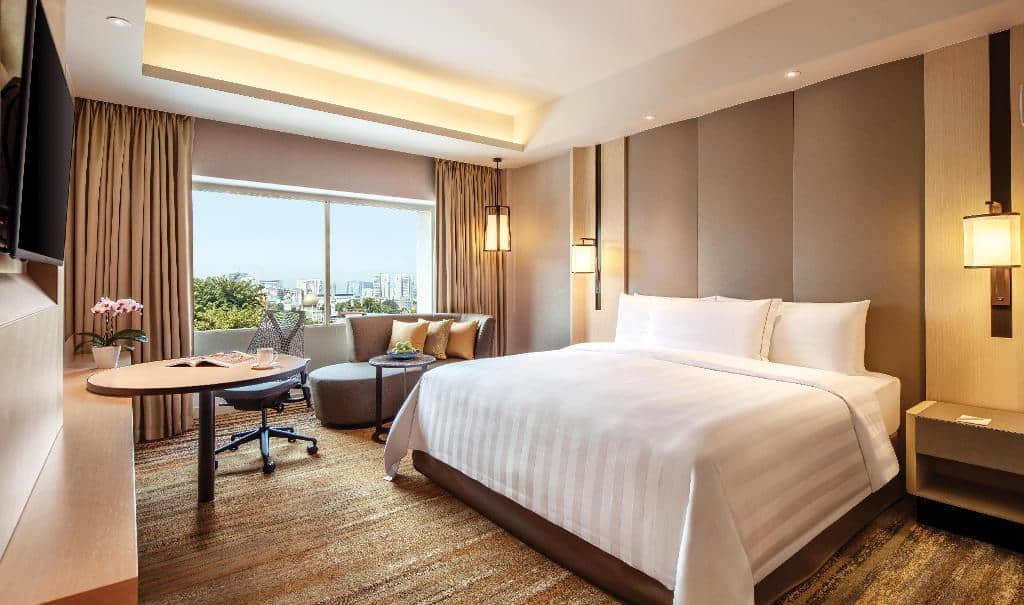 Checking in at the bright and cheery lobby, you will be greeted with a warm welcome by the friendly front desk staff. The cheerful ambience continues throughout the hotel which is decorated in a bright colour palette. The hotel features spacious family rooms that are great for families with young children, making it a great choice for staycations too. You can also enjoy express and 24-hour check-in and check-out, enabling you to conveniently choose the service that best suits you.
Dining options are available at the all-day dining restaurant, Ginger and the award-winning Chinese restaurant, Si Chuan Dou Hua Restaurant. Other facilities include a luxurious spa, 24-hour gym, an outdoor pool, kids swimming pool and a connected mall.
7500 Beach Road, Tel: +65 6505 5666
Open 24 hours daily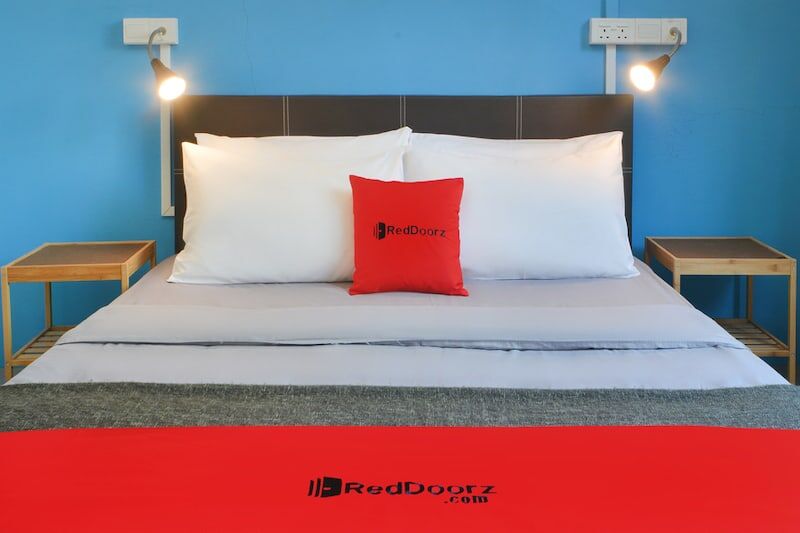 If you are seeking the comforts of a clean home, convenience of amenities and accessibility to a variety of attractions and historical sights, you will have found the ideal place in RedDoorz Hostel @ Beach Road. Its wide selection of brightly coloured rooms caters to adventurous backpackers, individual explorers and family travellers. Apart from complimentary WiFi access, free toiletries, bottled water and air-conditioned rooms, guests will enjoy round the clock security, daily housekeeping as well as a 24-hour front desk service so rest assured you are in safe, friendly hands!
285 Beach Road, Tel: +65 6535 5607
Open 24 hours daily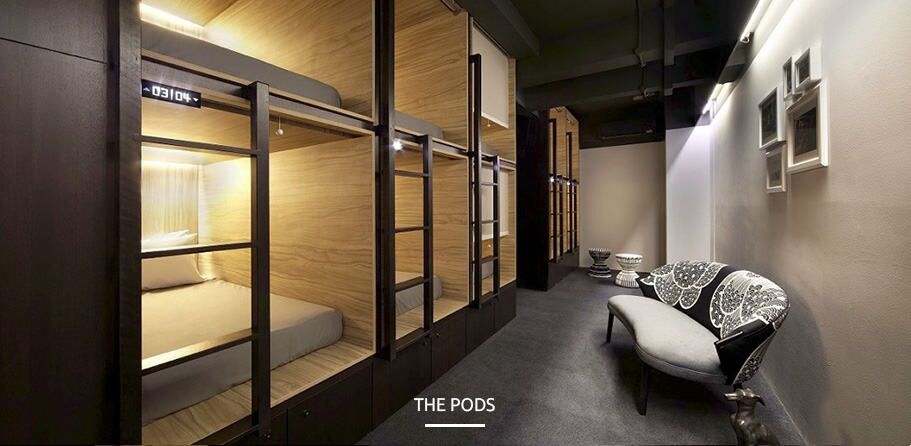 Inspired by modern and minimalistic living, The POD boasts 100 cosy capsules flanked by tasteful artwork. Besides the usual single- and queen- bedded pods that are fitted with personal lockers, power sockets, clothes racks and reading lights, the hotel also offers pod suites that come with a personal working space. Enjoy personalised concierge service, self-service laundry facility, hot buffet breakfast and high-speed WiFi with rates starting from $40 per night.
289 Beach Road Level 3, Tel: +65 62988505
Open 24 hours daily
EXPLORE
At the end of Beach Road, the Masjid Hajjah Fatimah with its fine Indo-Islamic and European architecture stands out from other mosques in Singapore. Its nickname, the 'Leaning Tower of Singapore' is derived from a noticeable tilt in its distinct minaret.
Named after Hajjah Fatimah, a wealthy Malay lady from Melaka and a philanthropist, Masjid Hajjah Fatimah is the only structure left of the former settlement here. The mosque stands on the land of Hajjah Fatimah's old residence. Burgled twice, Hajjah Fatimah escaped both times unhurt. In gratitude, she donated this land to the building of a mosque. The remains of Hajjah Fatimah is housed in the mausoleum located within the compounds of the mosque.
Previously serving the Muslim communities, mainly labourers and merchants, in the surrounding kampongs including Arabs, Bugis and Malays, Masjid Hajjah Fatimah today is frequented by residents in the neighbourhood as well as working people in the offices nearby.
4001 Beach Road, Tel: 6297 2774