Step through the giant camera lens into the Vintage Camera's Museum and you will be rewarded with a stunning exhibit of over a thousand vintage cameras that are the personal collection of the owners.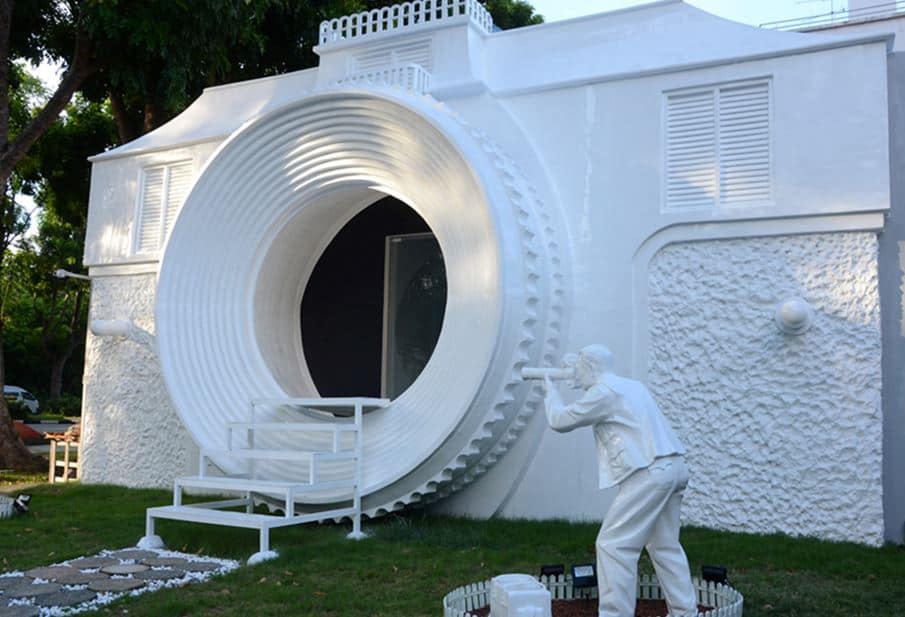 Remember when film cameras used to be bulky, unwieldy things on heavy tripods? This museum is a remembrance of that time and it aims to spread the love for old school photography to all who step through its doors. One of the owners is on the premises most of the time, and he'll be happy to share his passion and knowledge.
In addition to popular consumer film cameras of the past, you will also find novelties like the pigeon cameras (in the owner's words the first drone cameras), a massive 6-metre long Mammoth Camera, "toy" cameras disguised as cigarette lighters and walking sticks, as well as a machine gun-shaped camera used by Japanese troops to "shoot" targets for practice.
For the camera nuts, you would be glad to know that the strict "no touching" rule enforced in most museums does not exist here; you can actually pick up a number of the cameras to try out, just be careful not to break any.
After you're done experimenting with the cameras, venture to the photography section to view replicas of historically significant photographs such as those of the moon landing, as well as the first attempts at war photography.
Cap off the visit on a fun and memorable note by practising your photography skills at the Click Art Museum. This section is filled with artwork hand-painted by the museum's co-owner.
Play around with different camera angles and let your imagination run wild with poses. Don't be afraid to look silly as you pose with portraits of famous personalities to take photographs of 3D optical illusions.