"Sila masuk". It means "please come in" in Malay, a term used to welcome someone into a Malay home.
Just like entering a Malay home, you are expected to remove your shoes when visiting the Malay Heritage Centre. Start the tour from top floor down as traditionally, the structure of a Malay House was built on stilts and the top level served as the main living quarters, while the ground level was typically used as storage, work or service areas.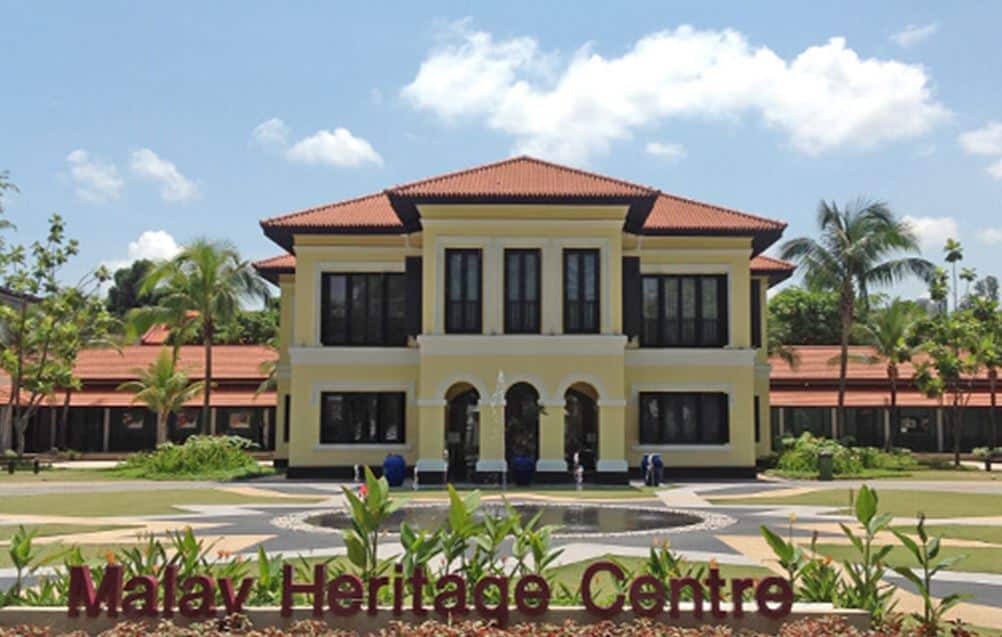 The building used to be the home of Sultan Hussein, the first Sultan of Singapore and this is where you can experience the rich culture, history and heritage of Malay Singaporeans.
There are six permanent galleries spread over two storeys and each gallery takes you through a stimulating cultural experience and learning journey.
The minute you step onto the Anjung (welcome area) on the top floor, your eyes will immediately be drawn to a giant map of the Malay Archipelago on the wall. The original map is static but a current exhibition turns it into a digital wall that allows projection mapping to mimic the experience of movement and time passing. There are three projections visitors can choose to view: monsoons, trade and kingdoms.

This projection mapping is further enhanced by an iPad installation which provides interactive information on the spice trade. Tap on the screen to find out about the culinary and medicinal uses for these highly prized spices in ancient times. To see the real thing and for a whiff of the fragrant spices, be sure to take a stroll around the spice garden in the compound of the Centre.

The Anjung map installation also includes information on the diverse groups that make up Singapore's Malay community and a broad history of Singapore.
Once you have your fill of the history, move on to the inner rooms to view the artefacts and exhibits such as an exact model of the "Pinisi", a traditional sailing ship with two masts, "Kerises", daggers unique to the Malay World and a symbol of power, coins from 18th to 20th century, and portraits of prominent figures in the Malay community.
Make your way down to the ground floor and you will see exhibits dedicated to Malay performing arts and printing. There's even a screen showing snippets of old Malay movies, another highlight of the Centre. A little known fact: Singapore used to be a thriving centre for Malay movies and printing.
Besides the exhibitions, visitors can also enjoy numerous exciting programmes and workshops which take place throughout the year. The programmes include traditional music, movie nights and cooking demonstrations; while the workshops engage people of all ages with activities such as scavenger hunts and game nights.
Tip: Time your visit to enjoy a free one-hour guided tour of the centre by volunteer guides at 11am.