You Will "Loaf" These Bakeries In Kampong Gelam
Published on
From sourdoughs and layered cakes to kuehs kuehs and baklavas, Kampong Gelam is filled with top-notch bakeries and artisanal confectioneries offering irresistible bakes to sate your appetite. Go check them all out to satisfy your sweet tooth.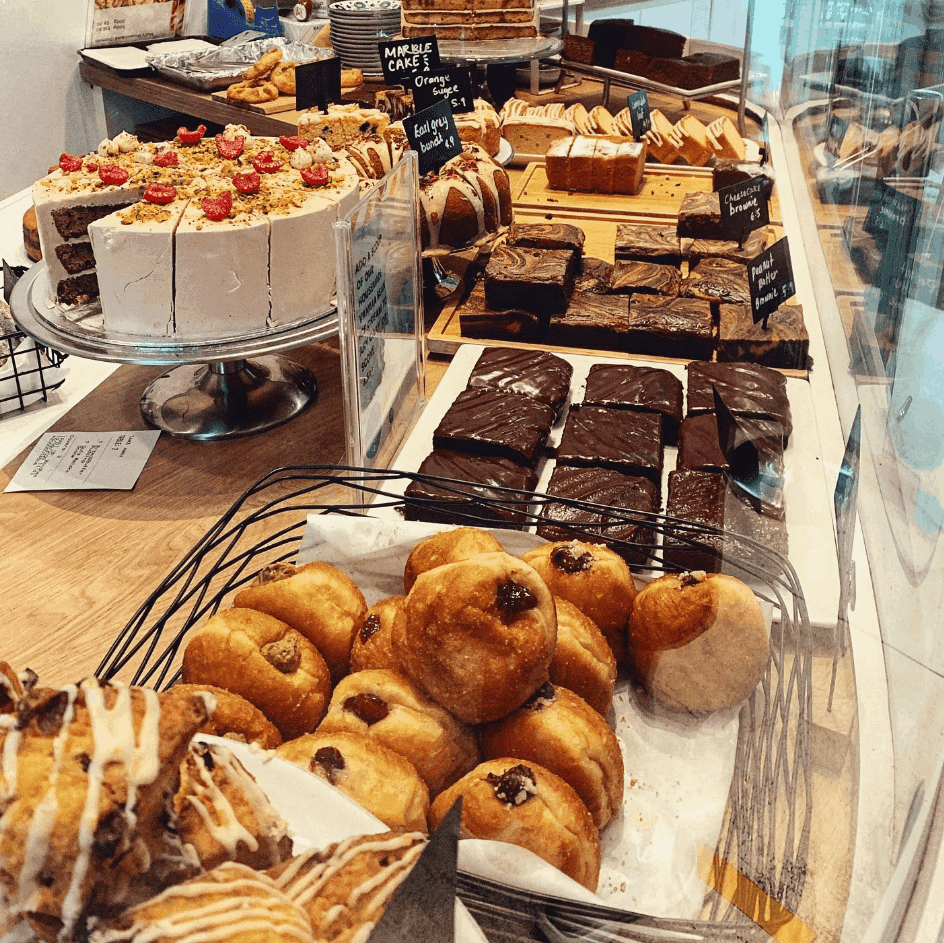 All Things Delicious has been baking up a storm since their humble beginnings as an online cake business. With a large variety of confectioneries ranging from cakes and pastries to cookies and scones, you'll be spoilt for choice. Whatever it is, make sure you taste the extremely moist, topped with to-die-for cream cheese frosting carrot cake.
34 Arab Street, +65 6291 4252
Opening hours: Tue-Sun 8am – 6pm; Closed on Monday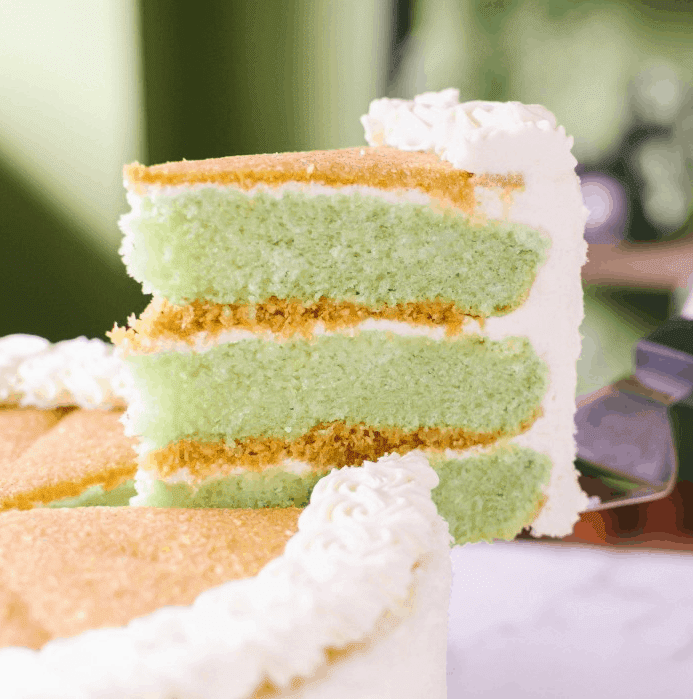 Known for its layered cakes, innovative concepts and combination of flavours that are tailored and adapted to local palates, Edith Patisseri is a must visit for any confectionery lover. For a taste of the "uniquely Singapore" flavour, sink your teeth into their crowd favourite, pandan coconut gula melaka cake made with pandan sponge layered between coconut fillings, gula melaka and salted coconut buttercream. The health conscious can indulge in their guilt-free vegan cakes.
772 North Bridge Rd, +65 6443 7150
Opening hours: Tue-Sat 10am – 5pm; Sun 10am – 2pm; Closed on Monday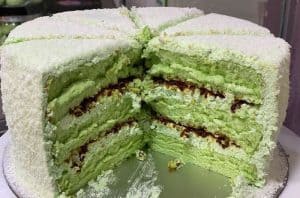 You're in for a sweet treat at Julie Bakes, a halal certified Muslim-owned bakery that specialises in sliced cakes, kuehs, cupcakes and cookies. The bakery whips up a great rendition of Ondeh Ondeh Cake that is inspired by the well-loved traditional kueh. The pandan-infused cake layers are light and fluffy, filled with gula melaka and topped with a layer of desiccated coconut. With a wide selection of exotic flavours such as, milo nutella, cempedak and cookie butter, this bakery is a slice of paradise for cake lovers.
14 Baghdad Street, +65 9647 9027
Opening hours: Tue-Fri & Sun 12pm – 6:30pm; Sat 12pm – 7pm; Closed on Monday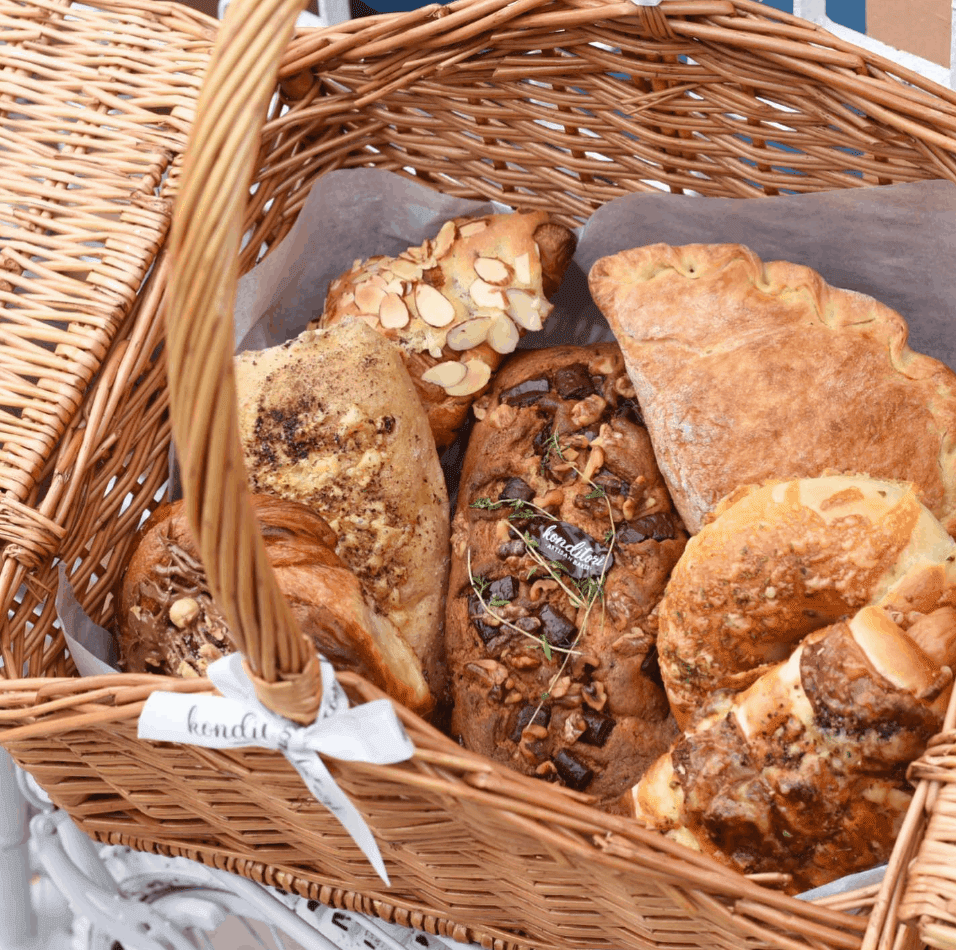 Treat yourself to the luscious pastries and sweets found at Konditori Artisan Bakes, opened by the same people behind Fika Swedish Cafe & Bistro. The first thing that greets you is the heavenly smells of freshly baked pastries when you enter this cosy bakery. Be sure to take home a bag of their flakey Butter Croissants or their one of a kind Red Velvet Croissants. Beautifully crafted whole cakes and tarts (especially the Sable Mascarpone Cream Tart), that make for a beautiful centre-piece at any celebration are also available for order.
33 Bussorah Street, Tel: +65 6209 8580
Opening Hours: Mon-Sun 10:30am – 9pm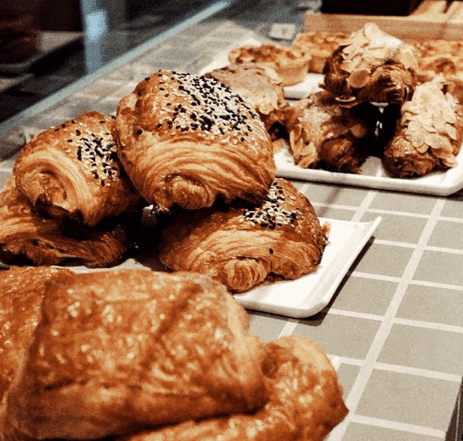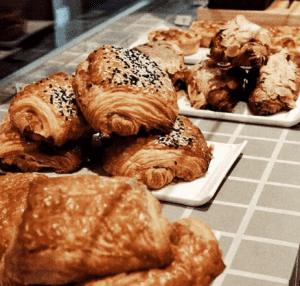 For the uninitiated, the term "Mother Dough" or pre-ferment, refers to the fermentation starter or sourdough culture used in bread making and Mother Dough lives up to its namesake with their speciality sourdough bread. Every bread here is handcrafted and baked fresh daily with organic flour and are topped or filled with quality ingredients ranging from hazelnuts, plums to tahini and chocolate. The fresh bakes are ever so popular and sell out fast, so be sure to get there early!
749 North Bridge Road, #01-01, +65 6909 6604
Opening hours: Wed-Sun 11am – 5pm; Closed on Monday & Tuesday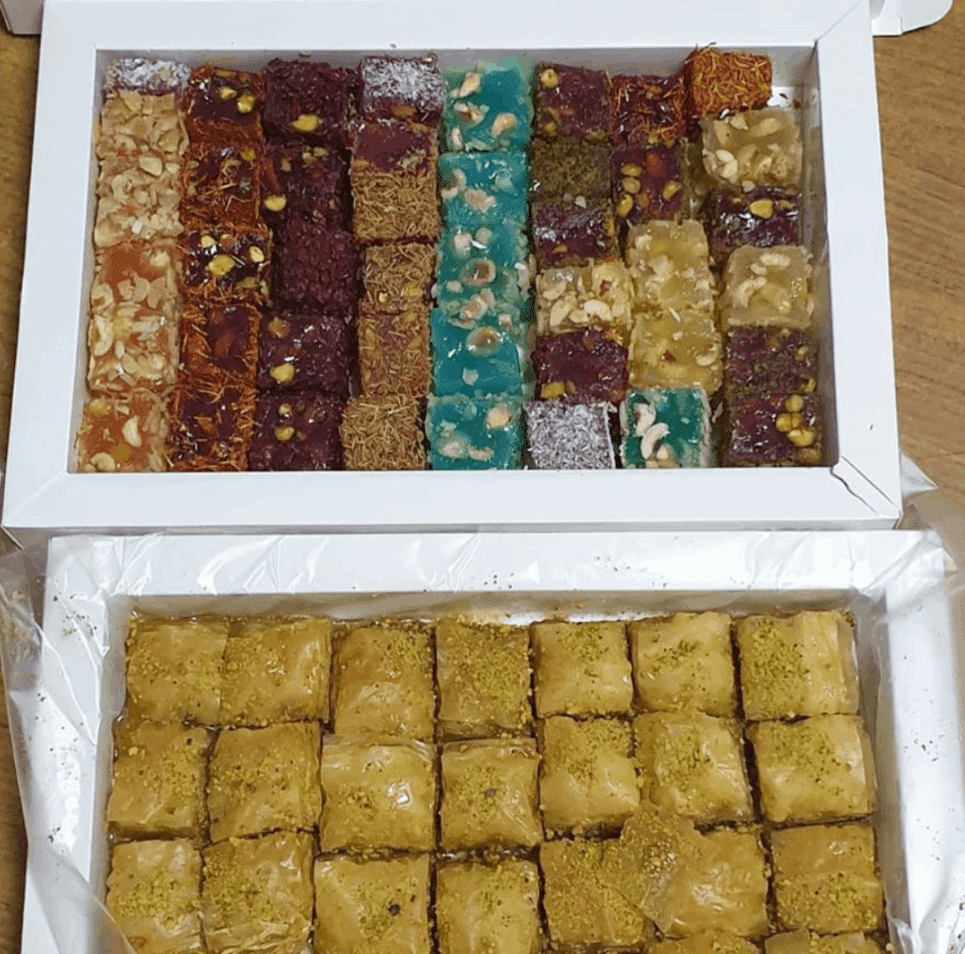 On the hunt for something different? Ottoman Turkish Delights is an authentic Turkish bakery tucked away along Bussorah Street. Serving delights such as Turkish Havuc Dilimi Baklava, Carrot Slice Baklava and pastry with pistachio and golden syrup packed with so much flavour that it'll make your taste buds sing. This bakery is not to be missed!
59 Bussorah St, +65 9235 5719
Opening hours: 10am – 10.30pm, Monday to Sunday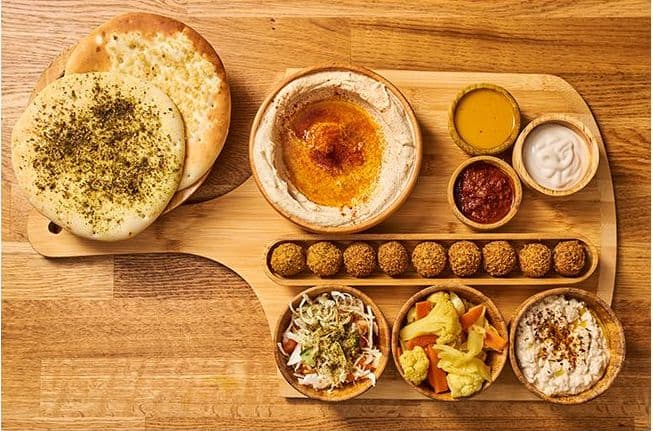 Tucked along quiet Bali Lane, this hole-in-wall boutique bakery is a favourite among the vegan community. Started by an Israeli 6 years ago, it specialises in pocket pita bread that is freshly baked daily with natural ingredients imported from Jordan, using an original 700 years old secret recipe. A crowd favourite is the "Taste It All Platter" that comes with a choice of 2 pita breads accompanied by a generous bowl of hummus and babaganoush for dipping, falafel balls, mini salad bowls and 3 in-house sauces.
29 Bali Lane, + 65 6635 6256
Opening hours: Mon-Thu 9am – 9pm; Fri-Sun 9am – 9:30pm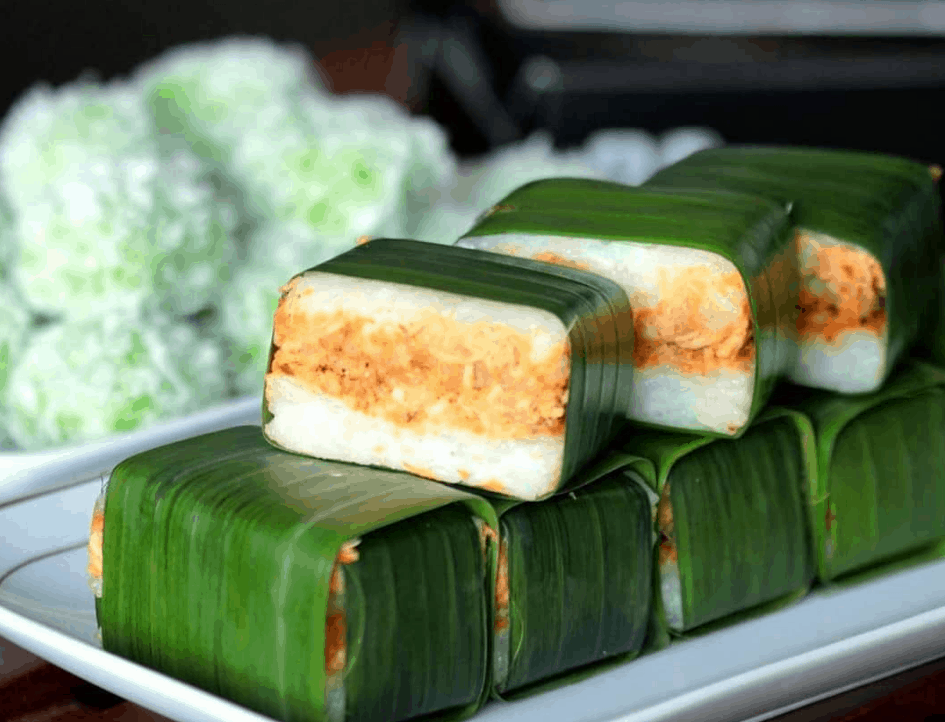 Getting its name from "Lemper", an Indonesian snack made of steamed glutinous rice filled with chicken and other ingredients, rolled up in a banana leaf, before being steamed or grilled; Ratu Lemper does justice to its name with all the love and effort that is placed into their snack.The fluffy bite-sized "sandwiches" of glutinous rice infused with coconut milk, filled with ingredients such as beef rendang, spicy chicken, spicy vegetarian and wrapped in banana leaf which are individually wiped and cleaned are made by hand and a batch takes up to 7 hours to complete. Just the effort alone merits a visit to this confectionery to indulge in the fruits of their labour.
31 Arab Street, +65 9813 2450
Opening hours: Tue-Thu 10am – 2pm; Fri&Sat 10am – 6pm; Closed on Monday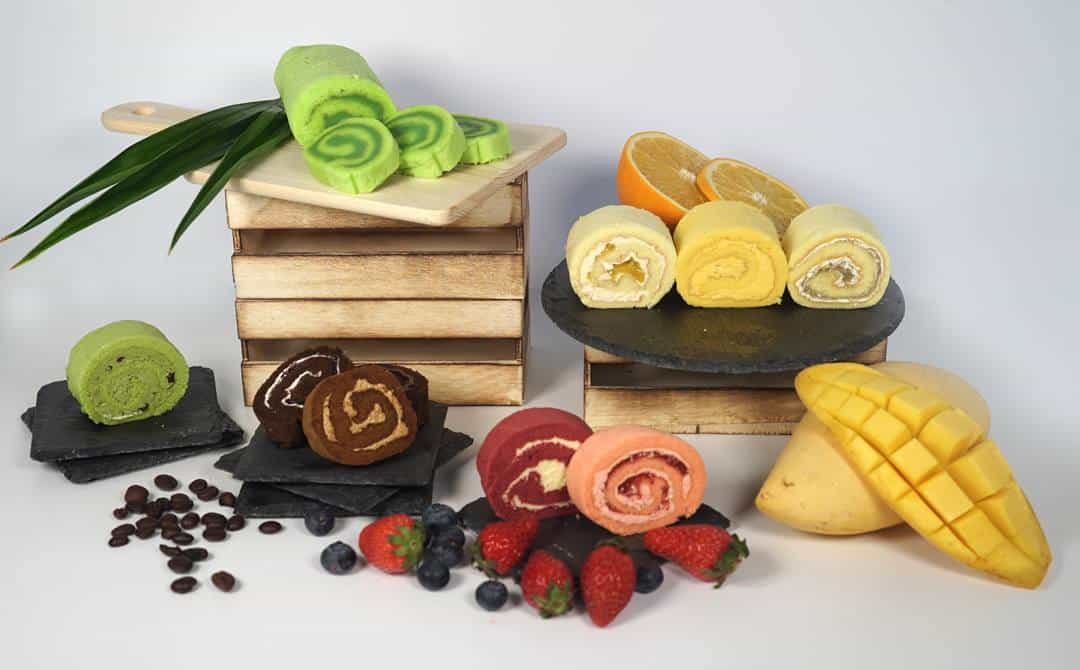 The name of this shop does not lie. Truly rich and good Swiss rolls are very quickly sold out in this unassuming bakery. Long queues are often seen in front of the shop as locals and tourists jostle to get their hands on the home-baked goodness. While their signature item is the Kaya Swiss Roll, other popular flavours include Red Velvet, Durian, Coffee and Strawberry. Old time favourites like walnut, pandan chiffon cakes and carrot cream cheesecakes are also worth the wait.
24 Kandahar Street, Tel: +65 6294 3324
Opening hours: 9am to 5pm daily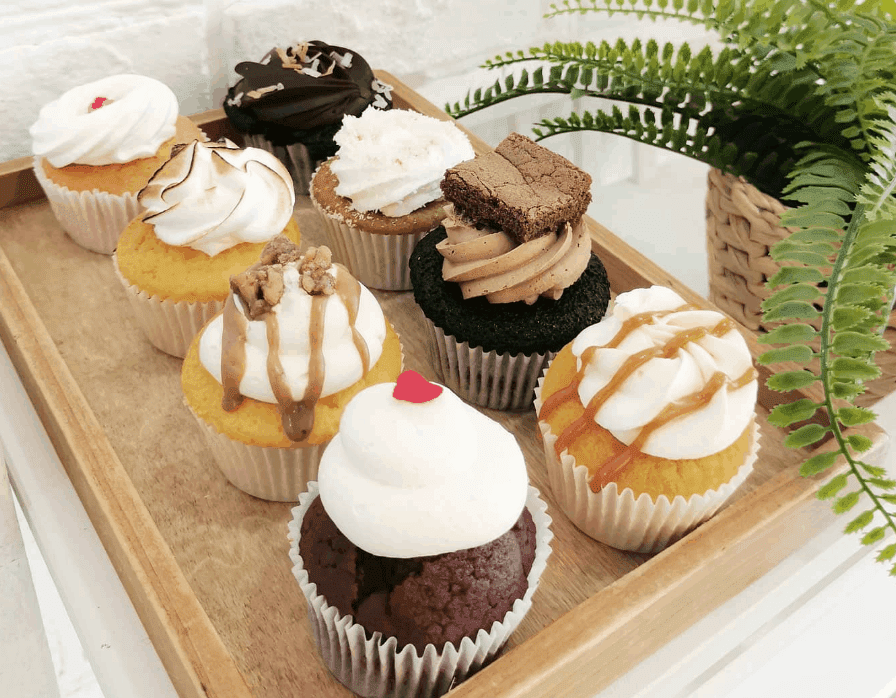 One of the best known halal bakeries in Singapore, the cupcakes and cakes at Fluff Bakery are made with oodles of love and their menu changes weekly with over a hundred different flavours. Get their signature Nutella Red Velvet cupcake when it's available. The velvety chocolatey Nutella oozes out of the fluffy moist red velvet cake when bitten into, leaving you with a toothsome experience.
4 Jalan Pisang, +65 8251 1353
Opening hours: Mon-Sat 12pm – 7pm; Closed on Sunday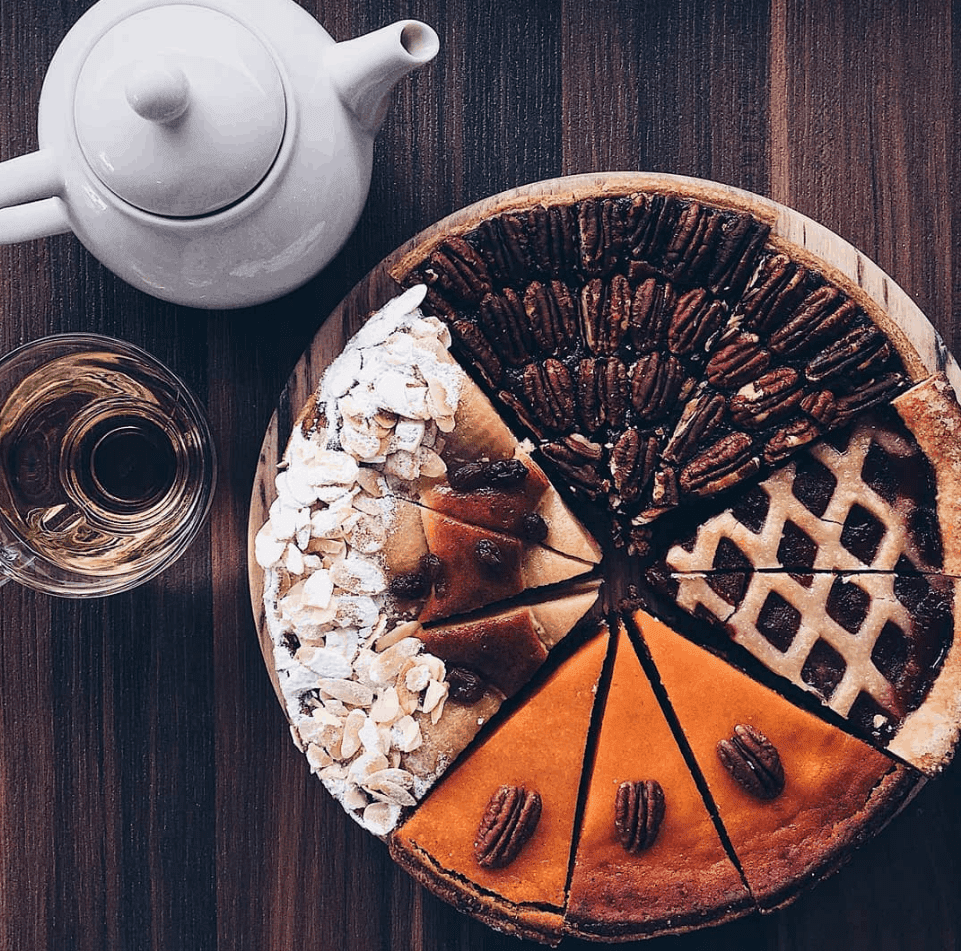 Need to hide out from the heat and surround yourself with the comfort of delicious pies? There are few better places to be in than Windowsill Pies. A quaint, homely cafe that is known for their sweet pies with flavours such as toucan, pecan and strawberry lemon that are full of robust flavours and presented beautifully, each slice of pie is a work of art with the taste to match.
17 Haji Lane, +65 9772 5629
Opening hours: Mon-Sun 11am – 5pm