Vanishing Trades of Kampong Gelam
Published on
Way before it became a hipster enclave, Kampong Gelam was a flourishing centre for Malay and Islamic culture where traders, craftsmen and pilgrim brokers gathered. Individuals within each ethnic community took on different professions that catered to the needs of the Malay-Muslim community who have settled here since the early 1800s.
Today, many of these old trades are fast disappearing among the trendy shops that have taken over but you can still see traces of them being kept alive by second-generation owners and passionate individuals.
Arabic Calligraphy
The origins of the Arabic Calligraphy date back to the 6th century when Muslims needed a method to document and distribute the Quran. Khat is the Arabic term given to this artistic discipline that dictates the manifestation of lines. There are different visual styles but for more than 700 years, Jawi was the official script used in most parts of the Malay Archipelago, including Singapore. By the 1980s, interest in Arabic calligraphy started to decline in Singapore when Roman scripts were recognised as official scripts for the Malay Language.
Interested to gain an insight into this beautiful art form? Enrol in a workshop at As-Souq Arabic Centre. Alternatively, you can pick up some beautiful pictorial art at Khazaanah Art & Lifestyle.
Basket Weaving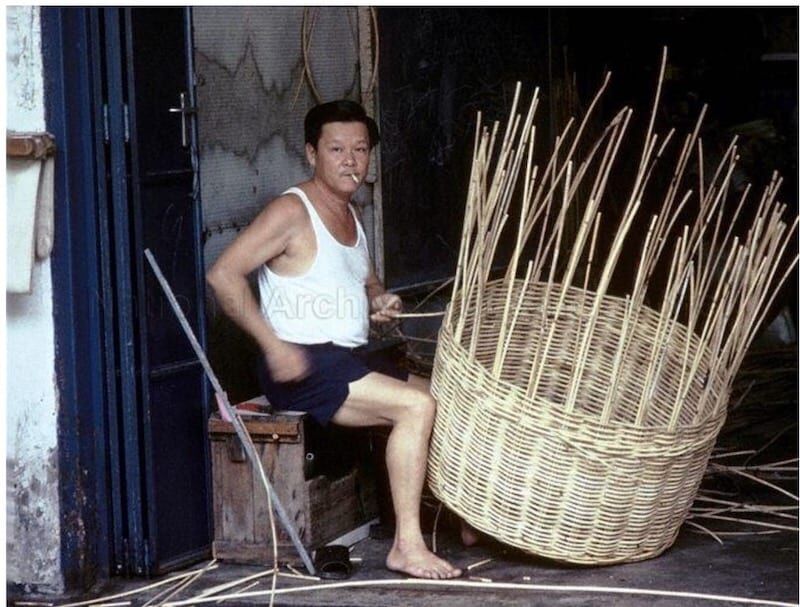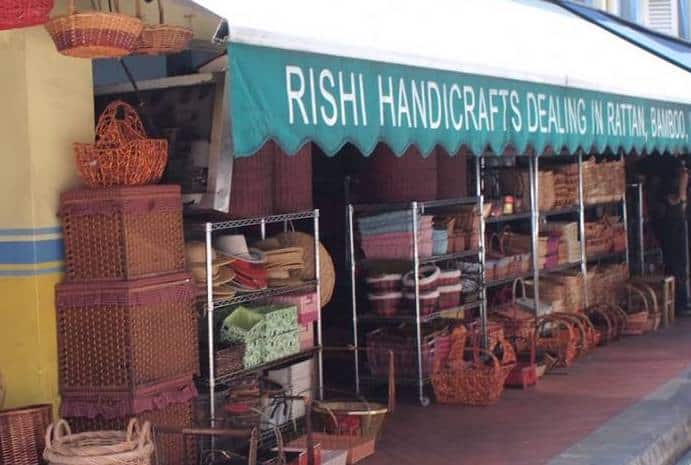 Rattan, a family of climbing palms commonly found in tropical regions is used for a variety of purposes including basket weaving due to its low cost and durable qualities. The name rattan is believed to have originated from the Malay word "rotan", meaning to pare. The Malay community in Singapore has been practising rattan craftwork through generations, usually working with thick rattan canes. Hand-eye coordination is extremely important and depending on the size, it takes a day to a few weeks to weave a basket.
Today, the population of traditional weavers has dwindled but you can still find these beautiful baskets at Rishi Handicrafts along Arab Street.
Batik Art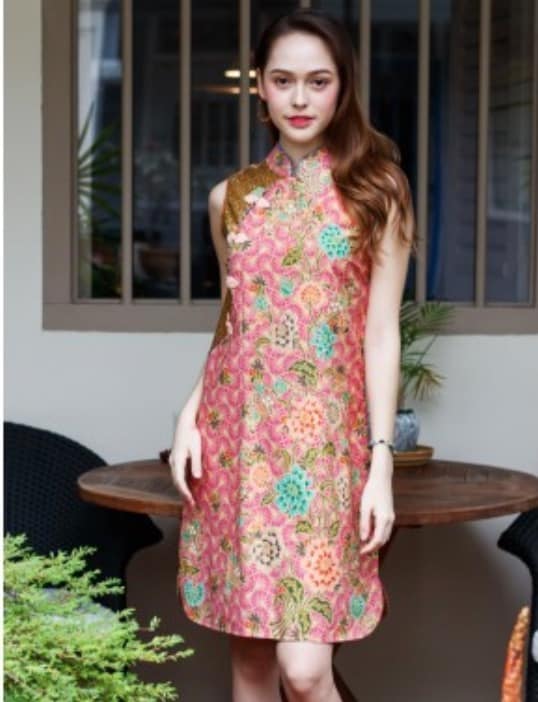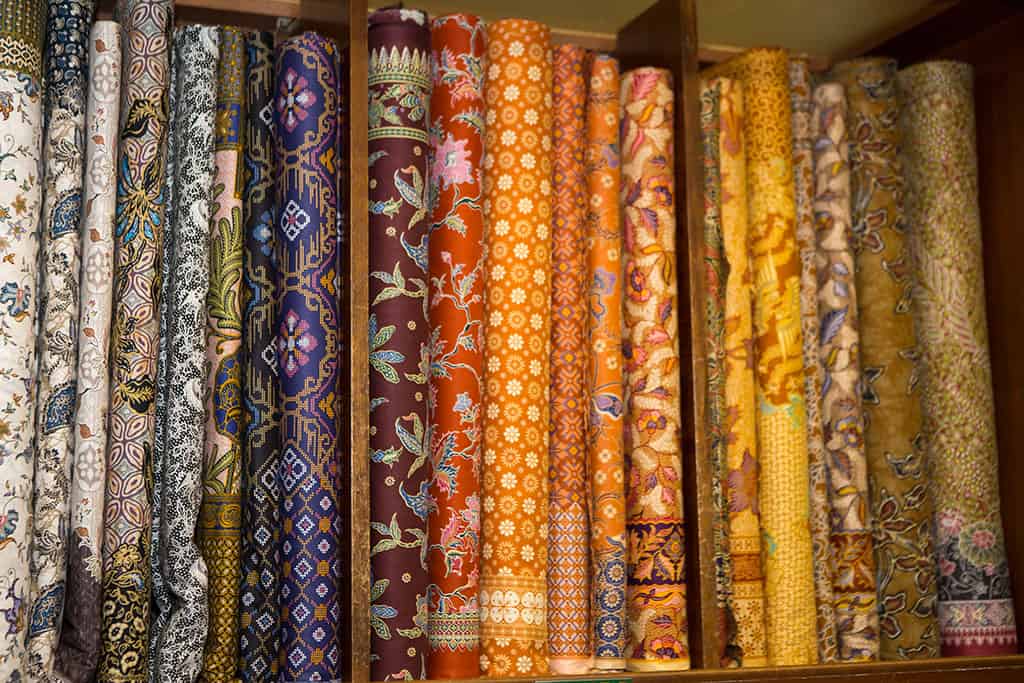 It is believed that the Javanese brought this art form to Singapore when they settled in Kampong Gelam. Batik is a technique which uses wax on fabric to create designs. Patterns and motifs are hand-drawn or copper-stamped onto a rectangular piece of cotton or silk using melted wax, and the cloth is then hand-dyed. The design is revealed when the layer of hardened wax is removed after the dye has dried. It typically takes about three to six months on average to produce batik but the more intricate ones may even take up to a year.
As batik production is labour-intensive, designers here have turned to supplies from overseas. In recent years, there is a renewed interest among the younger set, thanks to local designers such as Utopia Apparels at Bussorah Mall, that infuse the traditional art form with contemporary design.
For quality Batik fabrics, pop into Basharahil Bros or Toko Aljunied along Arab Street, while Kiah's Gallery is a must-visit for all things Batik.
Blacksmithing
A thriving hub of maritime commerce, the old Kampong Gelam waterfront used to occupy the stretch of land from Beach Road to Kallang River. With the shipyard and boat repair areas nearby, the Blacksmith trade used to thrive in Beach Road and Sultan Gate, making ship paraphernalia such as anchors, hooks, and pulleys. The trade has now evolved to include other hardware.
The last blacksmith shop at 39 Sultan Gate has moved out and is now occupied by IndoBowl Cafe.
Jewellery Making
Banjarese and Indian gemstone traders and craftsmen used to congregate around North Bridge Road. They were famed for their skills in setting stones in handcrafted jewellery pieces. Besides aesthetic reasons, it was widely believed that the stones contained magical properties that protected its wearers. With the popularity and accessibility of costume jewellery these days, the trade has declined.
One of the very few shops left is Mesra Enterprises at Number 741 which has been around for more than 40 years. The owner, Mr Moan continues the tradition of setting semi-precious stones by hand in silver and copper.
Masonry/Tombstone Making
According to the locals, masonry was initially practised by Javanese craftsmen before the Chinese, mostly Hokkiens and Teochews, dominated the trade in the early 1900s. Tombstones, stone mills and grinding slabs were some of the items crafted by the masons here. Smaller items such as stone mills usually took a day to make while tombstones would take up to three days. The work, from sanding and polishing to engraving, was done by hand.
Before 1942, it was said that there were at least ten masonries on Pahang Street and several others along Beach Road. By the 1960s, however, the trade began declining as stone began to lose its popularity and fewer people took up the craft. Moreover, with the increased scarcity of burial plots and more Singaporeans opting for cremation, tombstone making is a dying trade. By the 1990s, all the masonries in Kampong Gelam closed down.
Songkok Making
The Songkok is a traditional headgear worn by males in the Malay community, to complete a customary attire during formal occasions and religious events. It is usually oval-shaped, with a flat top and made of black felt, cotton or velvet. The wearing of the Songkok is believed to have been adopted by the Malay community in Southeast Asia since the 13th century.
The art of Songkok making is a tedious process that requires hours of accurate measuring and patient sewing, making it an unpopular choice of profession among young Singaporeans. The owner of Singalang Jaya at 9 Baghdad Street, Mr Baharuddin bin Sulaiman, is the last Songkok maker in Kampong Gelam.
Street Barbers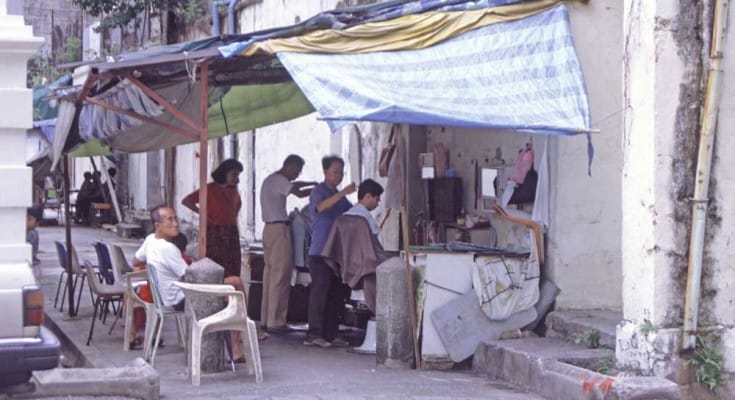 Street barbers used to be a common sight in Singapore, operating mainly in back alleys. The barbershop often had a small tarpaulin canopy for a roof, below which was the shop that consisted of a few old-fashioned chairs, a box-like cupboard hung on the wall, a small wall mirror and a few plastic bins filled with water. Besides haircut, these street barbers also offered services for ear cleaning, shaving, and trimming nostril hair.
In the 1950s, Aliwal Street used to be known as the "Barber Row" due to the concentration of street barbers here. With urbanisation and higher standards of living, these barbers no longer appealed to the younger generation and the remaining few of these barbers only cater to the senior customers. As luck has it, you can still find one of the last street barbers in Aliwal Street.
Travelling Belt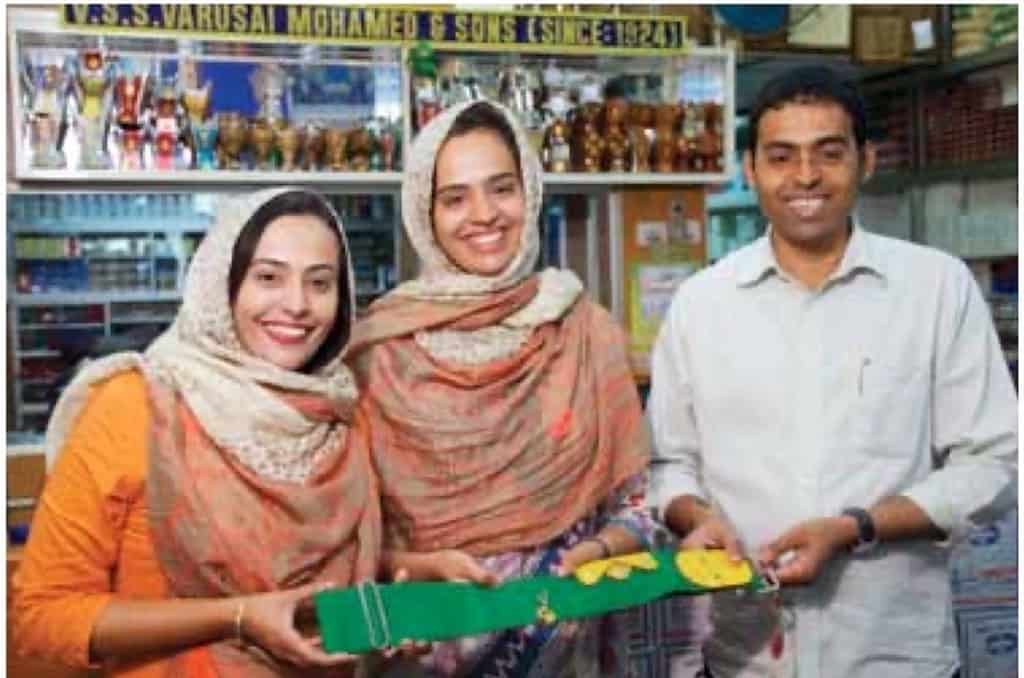 Singapore used to be the pilgrimage hub in the region and Kampong Gelam was a centre for pilgrimage-related services such as travel agencies, boarding houses and shops selling goods for the long journey. One of these items is Tali Pinggang (travelling or money belt). A distinguished businessman, Haji Yusoff, who was the owner of Genung Kuning (present-day Amazing Chambers), was known for his successful business producing these money belts between the late 19th century and early 20th century.
Though Singapore is no longer the regional centre for the Haj, some shops still carry on with the business in Kampong Gelam. Established in 1935, V.S.S. Varusai Mohamed & Sons at 719 North Bridge Road is one of the last few shops in the area specialising in pilgrimage goods, including his patented "The Varusai Makkah Zam Zam Belt".
Retrace the footsteps of these old traders on the Heritage Trail.
Featured image: National Heritage Board