Unconventional Kampong Gelam Souvenirs To Take Home
Published on
Just like how no trip to Singapore is complete without visiting Kampong Gelam, so is leaving the heritage enclave without a souvenir or two. Fortunately, picking up unconventional mementoes in an area as culturally rich and diverse as the Kampong Gelam quarter is an easy feat – if you know where to look. Here's a handy guide to get you started.
Traditional Perfumes and Oils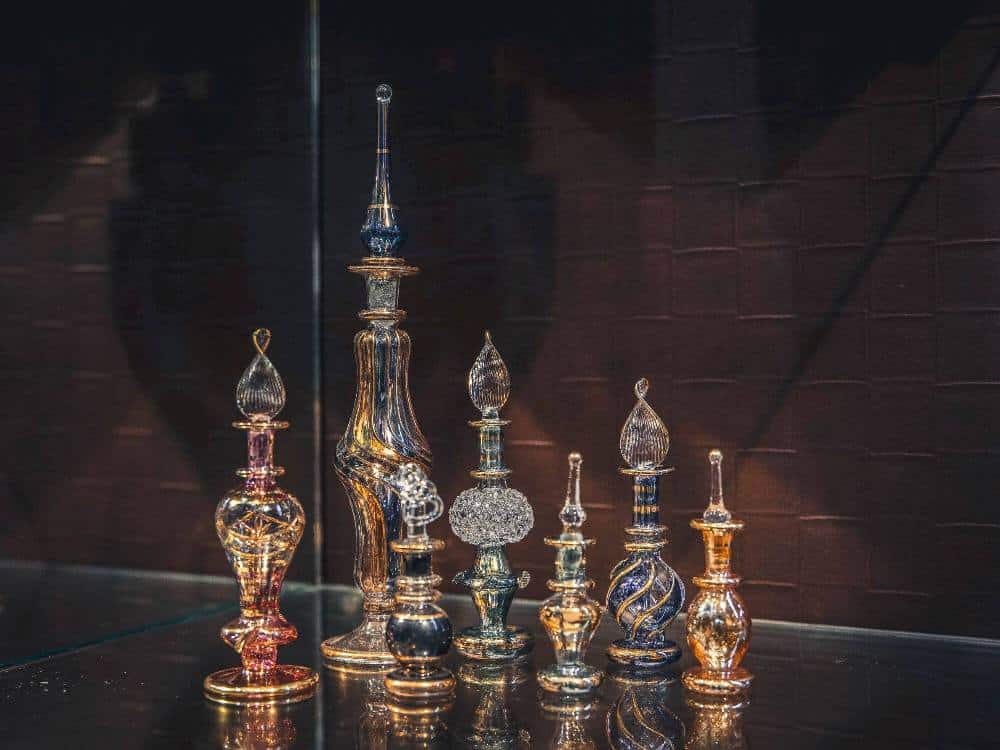 Scent and memory are closely intertwined, which makes the plethora of artisanal fragrances available in Kampong Gelam an apt choice. The district is home to some of Singapore's most well-known local perfume businesses; including traditional perfumers like Jamal Kazura Aromatics and Aljunied Brothers, as well as new-gen independent stores like Sifr Aromatics and Royal Fragrances. Fragrance fanatics will enjoy customising their signature scent made with natural essential oils, stored in beautiful hand-painted glass bottles. Also available are readymade fragrances, attar oils, body balms, scented candles and other handcrafted products.
Turkish Lamps, Rugs and Handicrafts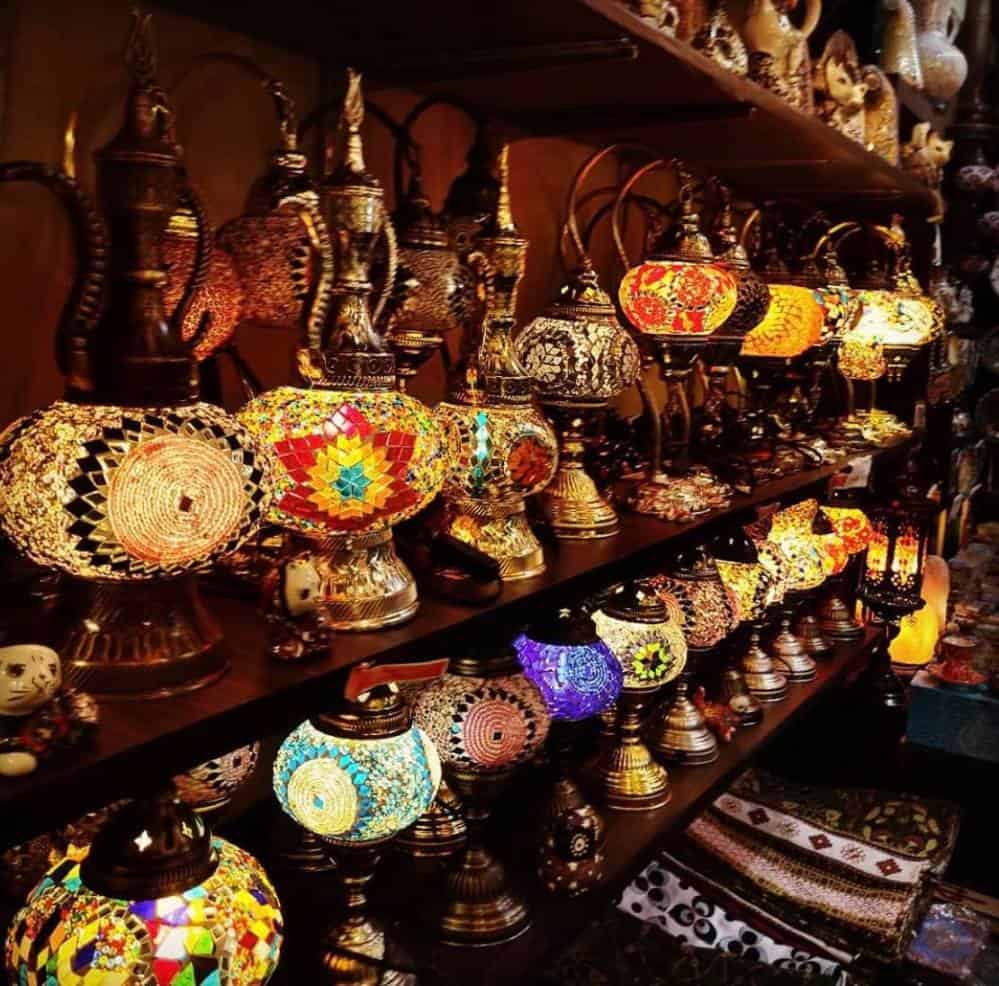 Reinforcing Kampong Gelam's multicultural identity are the many Turkish and Middle Eastern establishments in the area. Take a stroll down Arab Street or Bussorah Street, and you'll find decades-old stores like DWIZ and Grand Bazaar hawking authentic Turkish goods and handicrafts, from gorgeous mosaic lamps to intricate ceramic homeware. Visit stores like Amir and Sons and Samad & Sons Carpets for antique handwoven carpets and rugs.
Artisanal Ceramics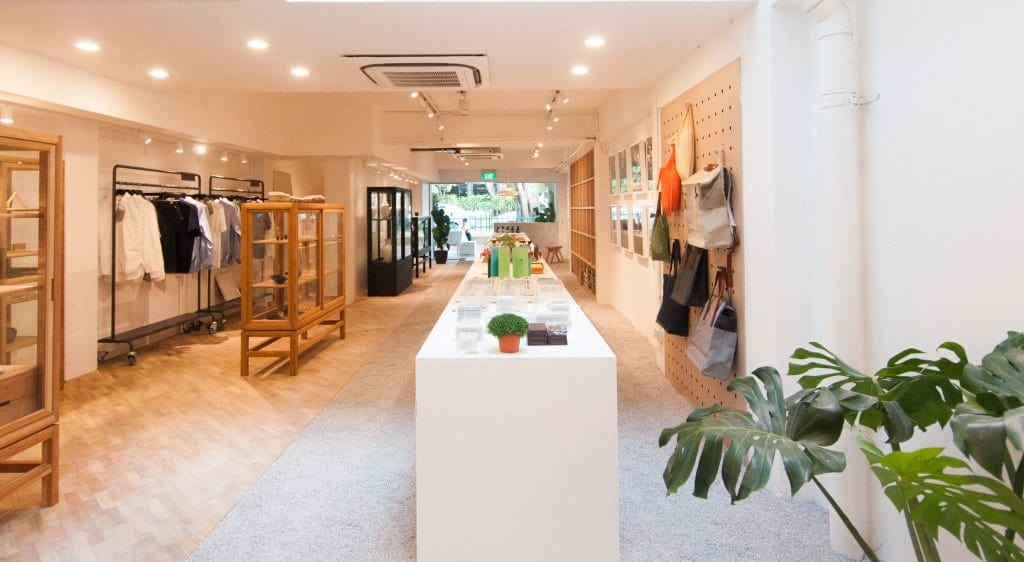 When it comes to ceramics, Kampong Gelam is hard to beat. Mirroring the enclave's unique mix of old and new, take your pick from artfully-created, contemporary and traditional designs. For gorgeous, handmade Middle-Eastern ceramic plates, hit up Sufi Trading and Sarvan's Carpets. For hand-painted ceramics inspired by Singaporean culture, the homegrown Supermama has a gorgeous curation of porcelain plates made by Asia's finest craftsmen. Alternatively, fire up the kiln at studios offering pottery-making workshops: The Gallery by Clay Journey hosts beginner-friendly classes guided by master ceramist, Steven Low.
Islamic Products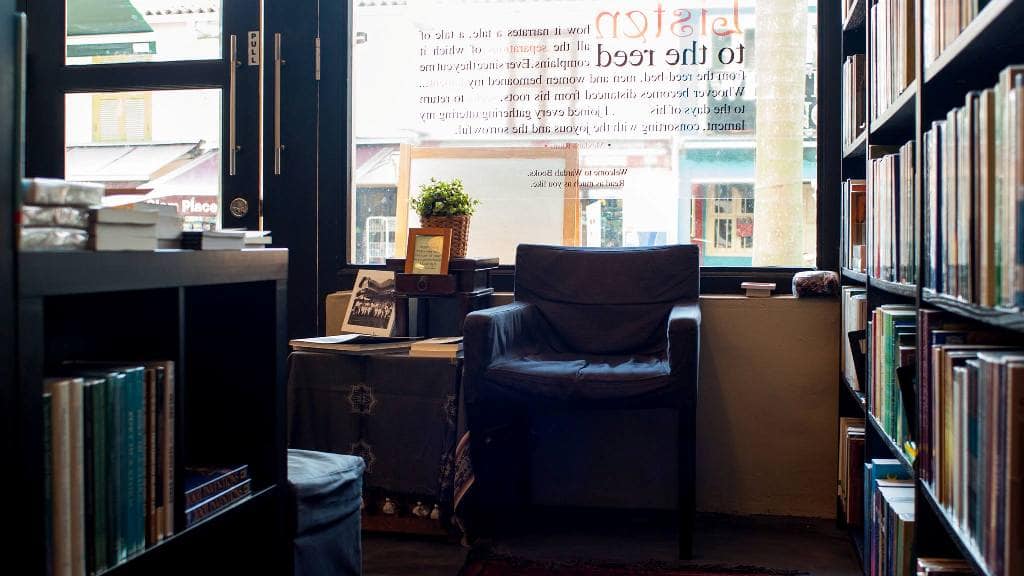 Where else but Singapore's Malay-Muslim quarter to get thoughtful Islamic gifts and souvenirs? Drop by Wardah Books for Muslim titles; specialising in Sufism, Islamic History and Philosophy, their collection is perfect for avid readers. Add to your daily Islamic routine toolkit with religious items from Haji Syed Abu Tahir Trading. The near century-old store carries products needed for pilgrimage and prayers; Zam Zam water (holy water from Mecca) is also available here.
Metaphysical Gifts
Gift with deeper meaning with souvenirs any new-age practitioner will appreciate. Qi New Age Healing has a sizable collection of crystals, tarot cards, palo santo and other types of incense, and other spiritual items. Life by Design has similar retail offerings, but those looking for a deeper holistic experience can delve into their courses, workshops and consultations. Folks who are shopping for loved ones can visit Athma Solutions. The store sorts its catalogue based on "values" like "Gratitude", "Self Love" and "Inner Joy", making the process not just more convenient, but also more meaningful.
Batik Apparel and Accessories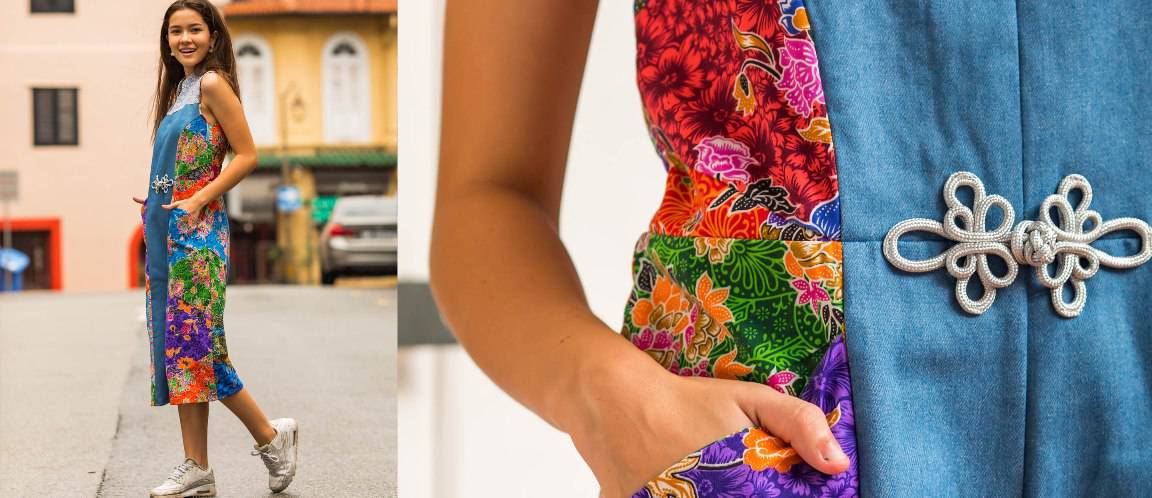 Batik, an Indonesian cloth-dyeing technique that creates ornate patterns onto fabric, has a ubiquitous presence in Singapore, which makes the ethnic textile an ideal souvenir for locals and tourists alike. For the fashion-conscious, visit homegrown stores like Utopia Apparels and Ozel, for stylish batik-infused wear with a modern twist. Elsewhere, Ratianah and Toko Aljunied take a more traditional approach with finely-crafted Peranakan kebayas, sarongs and scarves.