Tipple Lover's Guide to Drinking In Kampong Gelam
Published on
Cocktails, house pours and wine, oh my! Uncover the best of Kampong Gelam's vibrant restaurant and bar scene where alcohol connoisseurs can enjoy a tipple or two, no matter the time of day.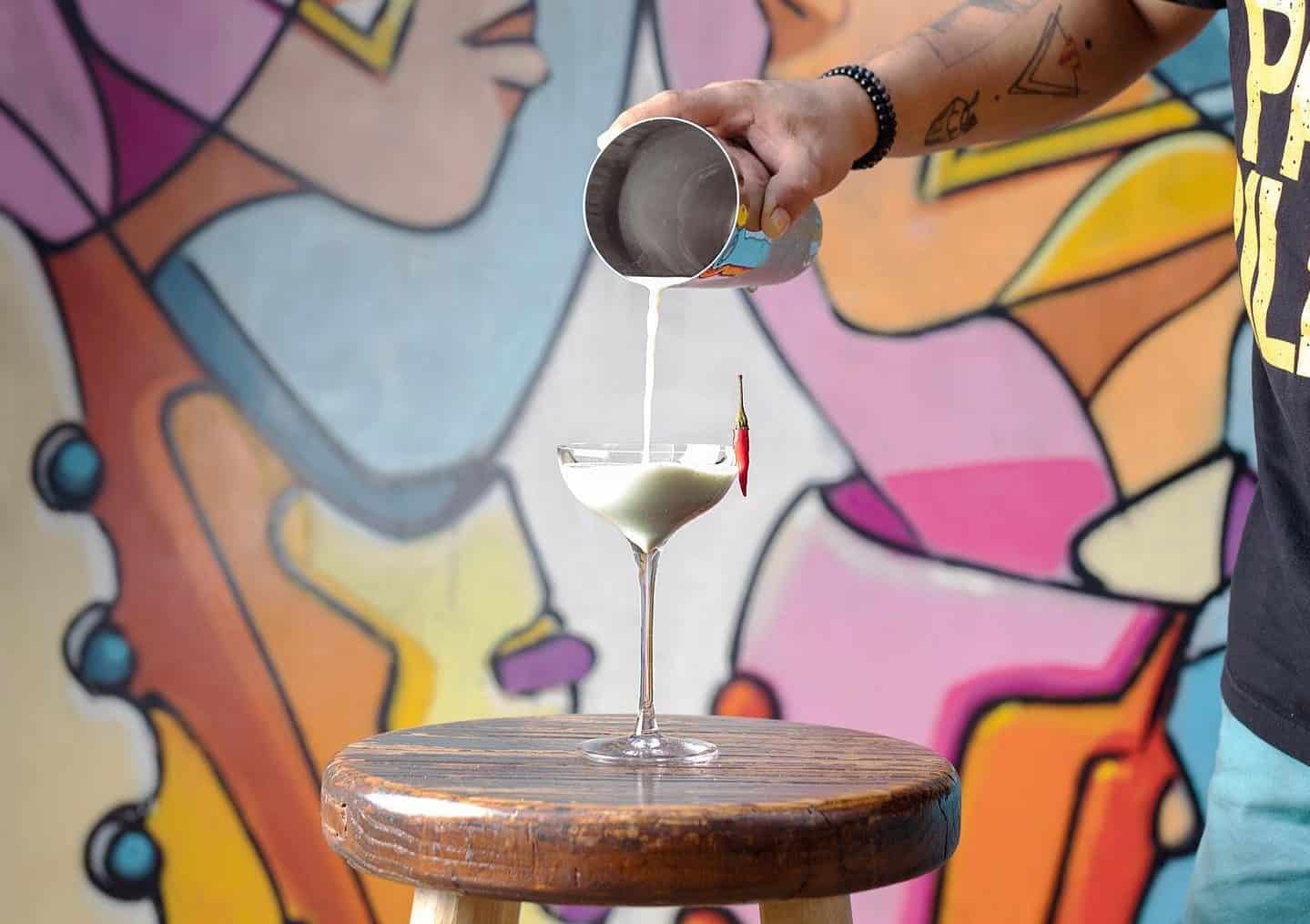 One of Haji Lane's newer additions, Ah Sam Cold Drink Stall serves up an exciting selection of alcoholic beverages, from fresh off the tap cocktails to craft beers and other spirit-infused concoctions. Their signature cocktails lean toward local flavours and ingredients like Tak Qiu's milo with natural cane sugar, and wild turkey bourbon, Nonya Chendol's gula melaka, Azuki red bean and Sailor Jerry spiced rum, and Laksa, with Arquitecto tequila, dried shrimp, laksa lemongrass and chilli padi. Food, from sister brand Good Luck Beerhouse also see Asian influences. Think the Satay Babe burger featuring slow-cooked pork belly in pineapple soy, Hokkien Prawn Mee and a slew of dim sum options.
12 Haji Lane, Tel: +65 6391 9942
Opening hours: Mon, Wed-Fri & Sun 2:30pm – 12am; Tue 12pm – 10:30pm; Sat 12pm – 2am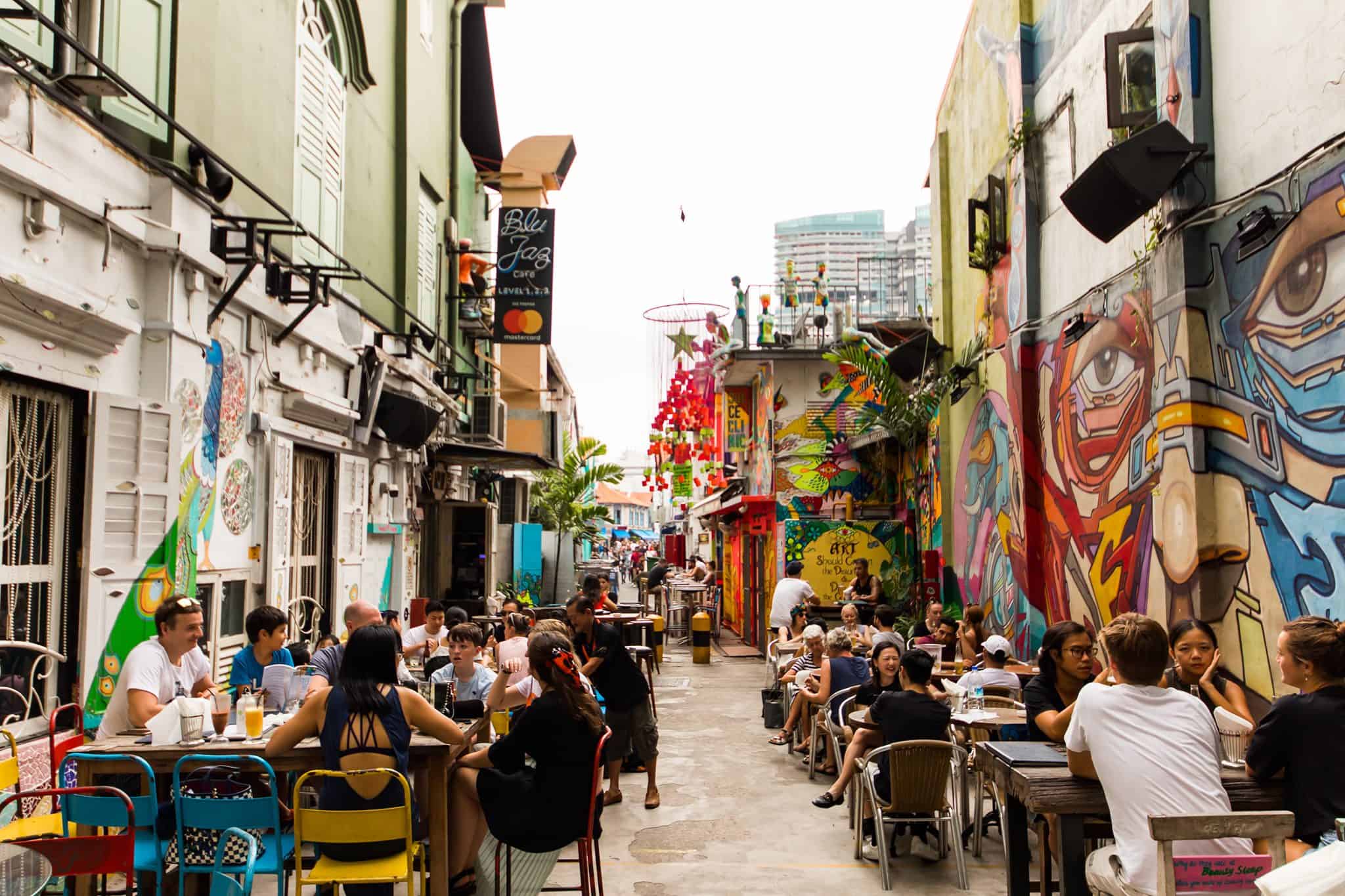 Pre-Covid days, Blu Jaz was the go-to spot for great live music, art, food and booze. But while the live tunes aren't available for now, a good time is still guaranteed. Order up mouthwatering Punjab and North Indian bites like their Cholley Bhature and Tandoori Murgh kebabs, along with alcoholic options like their Whisky Sour with bourbon, fresh lime juice, angostura bitters and egg white. Then, dine alfresco to enjoy the vibrant street art that comes alive in fluorescent glory as dusk falls.
11 Bali Lane, Tel: +65 9199 0610
Opening hours: Tue-Sun 12pm – 10:30pm; Closed on Monday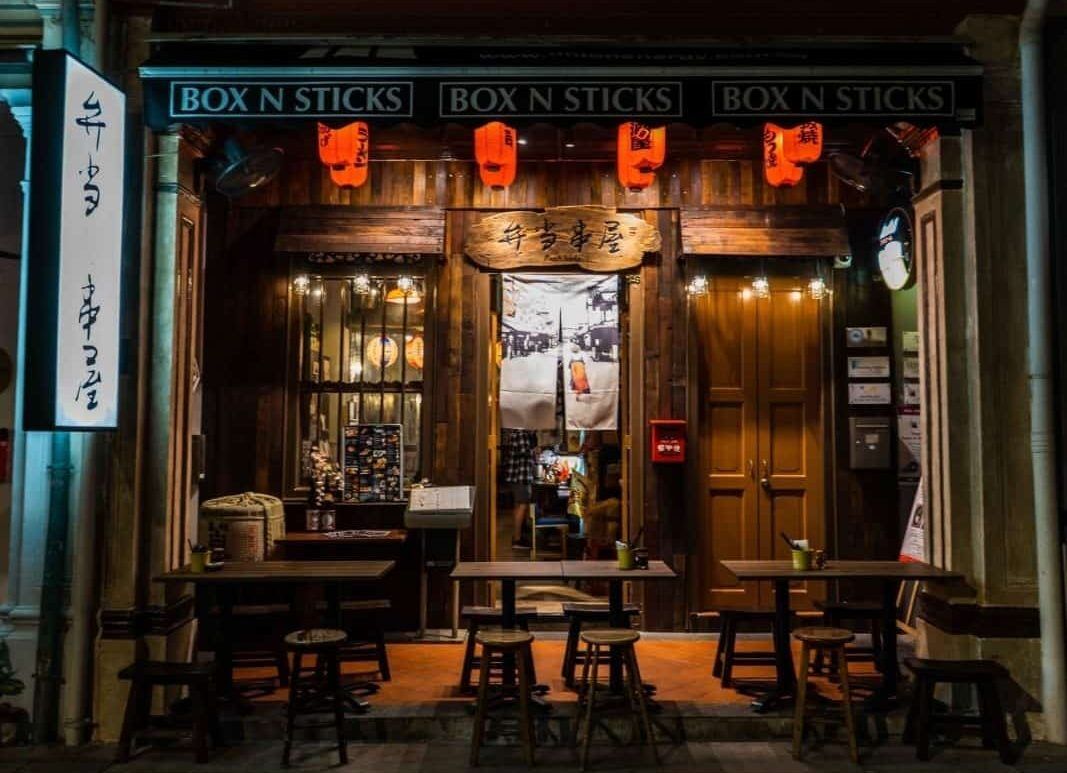 Bustling Japanese lunch spot by day and homey izakaya by night, Box n Sticks' biggest draw is undeniably their hearty rice bowls, fresh sashimi, sushi and Kushiyaki skewers. Pair your meal with their selection of draft beers and sake – kanpai (cheers)!
28 Kandahar Street, Tel: +65 6341 7780
Opening hours: Mon-Thu & Sun 11:45pm – 3pm, 6pm – 10pm; Fri & Sat 11:45pm – 3pm, 6pm – 10:30pm
If bespoke cocktails and contemporary Pan-Indian cuisine sound appealing (of course they do), then Flying Monkey's the place to be. The cocktails here, whipped up by head bartender Kannan "The Beard", are influenced by Indian flavours. Expect tongue-in-cheek concoctions like Mumbai 2 Milan with Darjeeling gin, Aperol Campari and Vermouth, and Quick Gun Murugan, a spicy blend of tequila, podi powder, chilli, lemon and egg white. Their selection of wines and spirits are rather extensive too, so pick your poison.
67 Bussorah Street, Tel: +65 6291 0695
Opening hours: Tue-Sun 11am – 11pm; Closed on Monday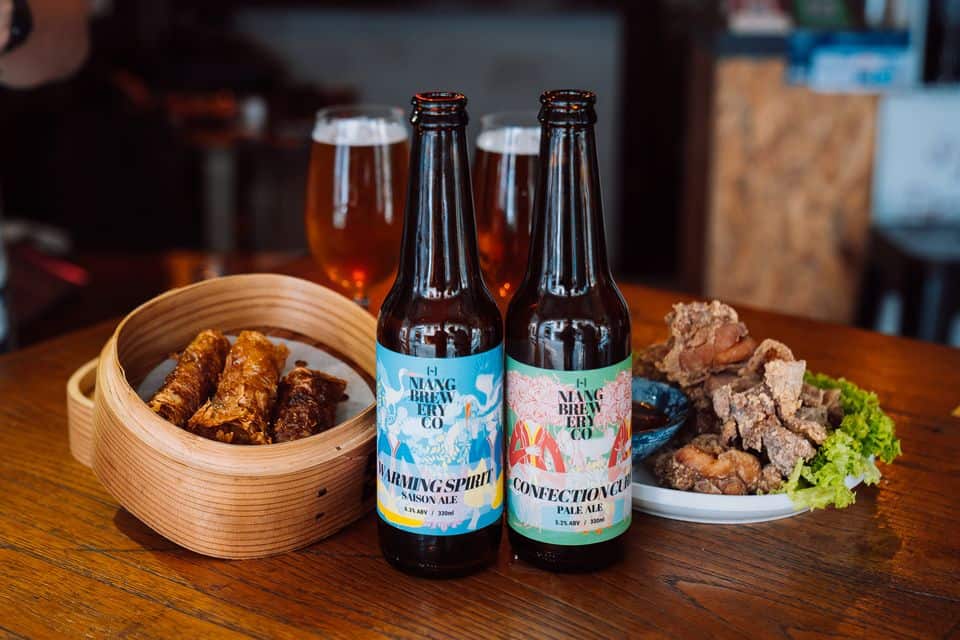 From the folks behind Ah Sam Cold Drink Stall comes Good Luck Beerhouse. As its name suggests, the eatery serves a good selection of local craft beer – 12 taps to be exact, from the likes of Lager than Life, Off Day Beer, Happy Go Lucky and more – as well as Asian-inspired cocktails from Ah Sam's Cold Drink Stall. Bites-wise, they serve a variety of hearty dim sum, burgers, and other popular local dishes.
9 Haji Lane, Tel: +65 6391 9942
Opening hours: 12pm – 10:30pm daily
A cosy blink-and-you'll-miss-it cocktail bar, Oriental Elixir serves exotic, bespoke concoctions made from interesting ingredients such as marmite, tteokbokki (Korean spicy rice cakes), goat cheese, and even pisang goreng (deep-fried banana). This hidden gem of a bar doesn't have a drink menu, so head down with an open mind and a ready stomach!
10A Haji Lane, Tel: +65 8233 9810
Opening hours: Mon-Sat 6pm – 10:30pm; Closed on Sunday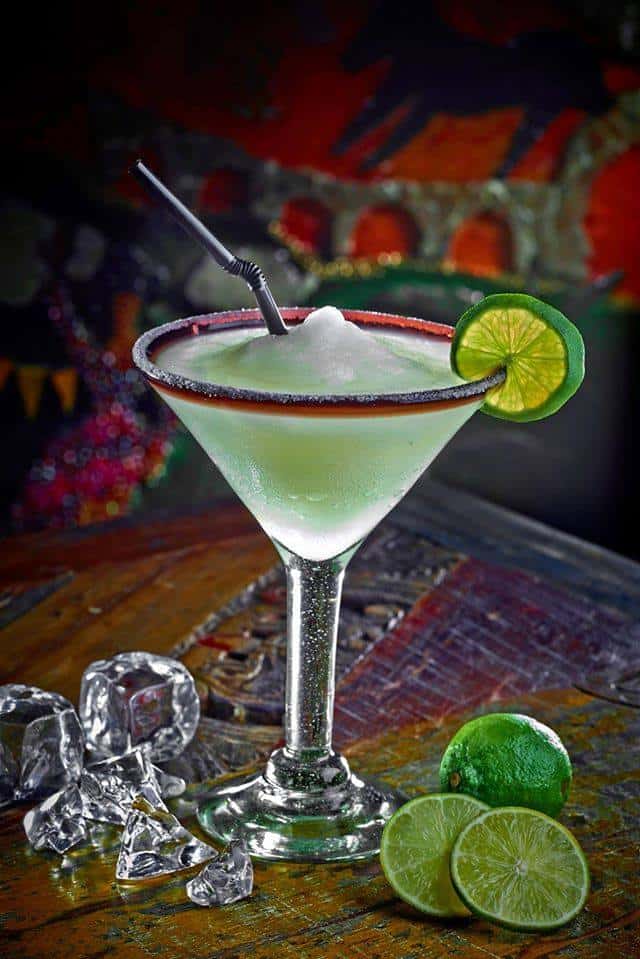 Piedra Negra is known for their Mexican fare, but these folks make mean frozen margaritas too. Sip on a cocktail or two as you dig into delicious dishes like their beef enchiladas, chicken tacos or freshly-pounded guacamole. A good selection of icy beers is available here too.
241 Beach Road, Tel: +65 9199 0610
Opening hours: 12pm – 11pm daily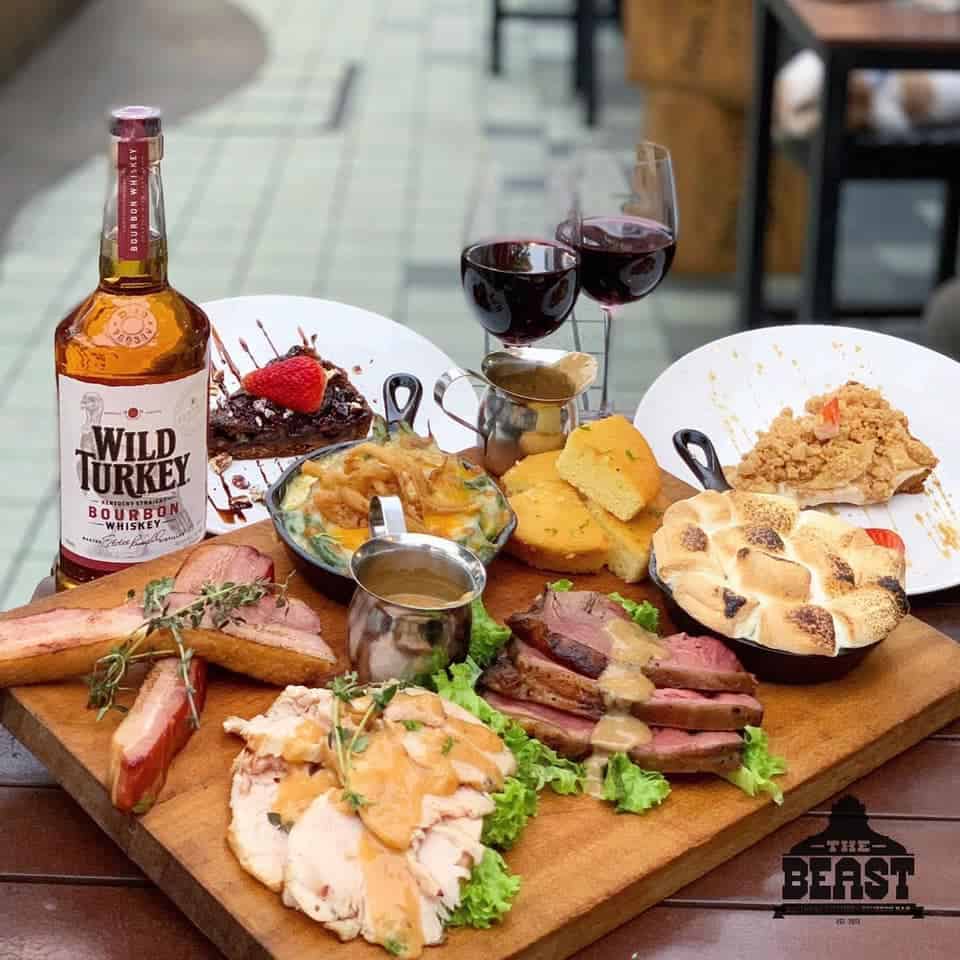 Let your tastebuds venture south at The Beast, where you'll find authentic Southern American comfort food – country fried steak, pimento cheese, buttermilk fried chicken atop crispy waffles, and other works of deep-fried art. Look out for weekly promos like their "Oh Shucks It's Tuesday" $2 oysters, and "Wings Wednesday" for southern-spiced wings at $2 a pop. Beyond dishing up Southern delicacies, the resto-bar has an impressive variety of bourbons, American craft beers, and bourbon and rye speciality cocktails.
17 Jalan Klapa, Tel: +65 6295 0017
Opening hours: Tue-Sun 11:30am – 10pm; Closed on Monday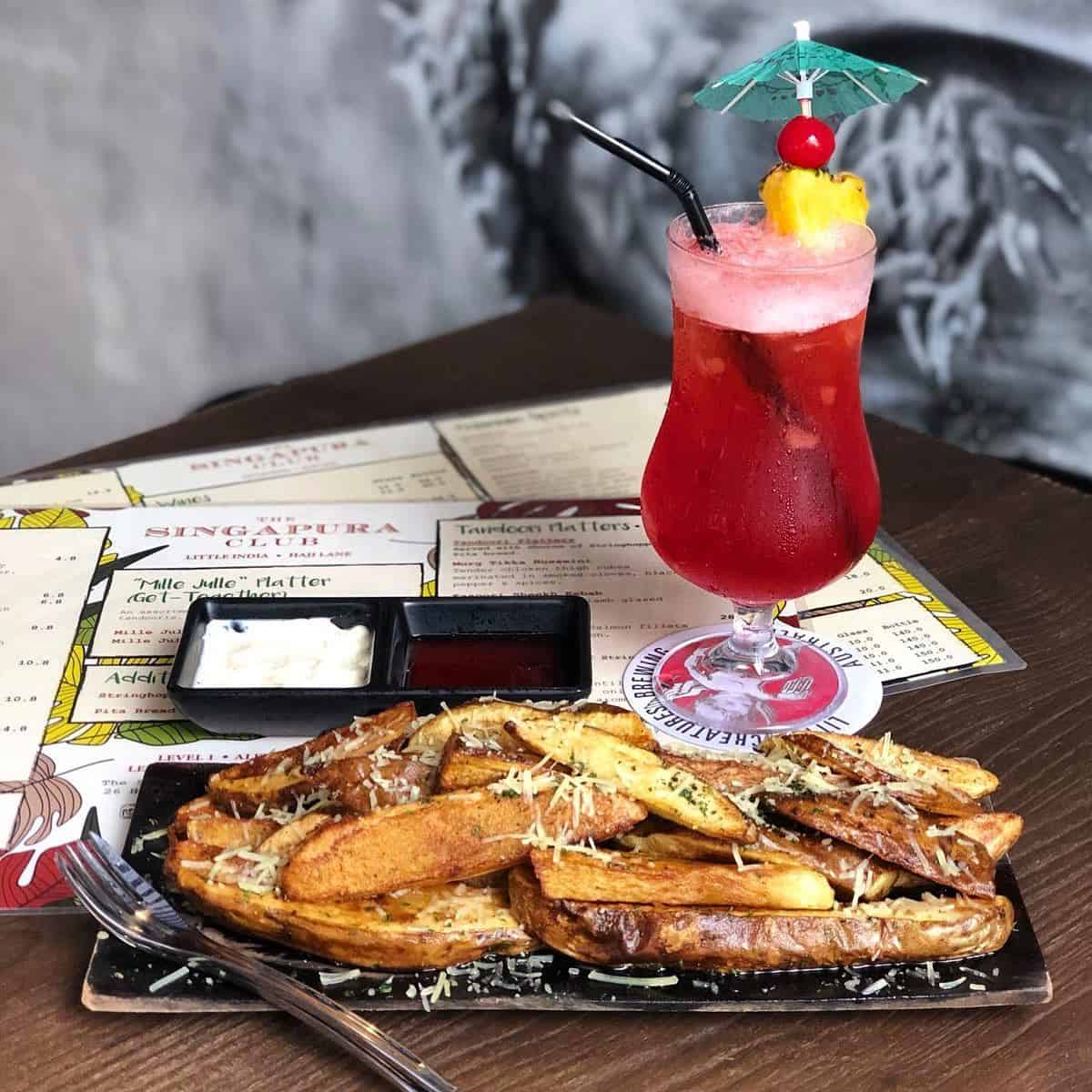 Smack dab in the bustling Haji Lane stretch, The Singapura Club's a great place to dine while watching the world go by. Here, you'll find local and Asian-inspired dishes, from the sumptuous Tandoori Chicken Tikka Platter to their Singapura Fried Rice with juicy prawn and chicken satay. Cool off with the frosty mug of beer, both on tap and bottled options are available.
26 Haji Lane, Tel: +65 6957 3771
Opening hours: 11am – 12am daily
Featured image credit: Ah Sam Cold Drink Stall