The Foodie's Guide to Gastronomic Delights in Kampong Gelam
Published on
Home to cool cafes and a delightful range of cuisines ranging from exotic Turkish, Mediterranean, Indian to modern contemporary and local hawker fare, the streets of Kampong Gelam are filled with much gastronomical activity. As you eat around the world, savouring international dishes or dig into inspiring meals by our home-grown chefs, remember that no trip is complete without visiting one of the heritage eateries and queuing in line for teh tarik (pulled tea) at Bhai Sarbat!
A breath of rustic air and wreaths of dried flowers and leaves fill your senses as you step into this small cosy space. It's hard not to love anything here – you feel instantly at home, indulging in modern contemporary cuisine created by Chef Christopher Tan. With an open concept kitchen, you will be able to witness Chef Chris' application of French and Japanese techniques to his unique creations. What we get on our individual plates are sublime tastes of traditional favourites and modern twists of food fit for our souls!
775 North Bridge Road, Tel: +65 8748 0788
Opening hours: Tue-Sun 12pm – 2:30pm (lunch), 6pm – 9pm (dinner); Closed on Monday
Chow Zan, meaning 'superbly good' in Mandarin, offers an impressive selection of cold and hot local desserts to satisfy the sweet tooth in all of us. Apart from familiar items like ice kachang, mango pomelo sago and grass jelly, brownies and ice cream complete the colourful menu. Their speciality dessert, White Chendol, with strips of coconut jelly replacing pandan jelly is a must-try and a refreshing twist to the original version that we all know. So, if you are craving something sweet or just feeling peckish, you'd be sure to find that 'superbly good' midnight (or any time of the day) snack at Chow Zan.
801 North Bridge Road, Tel: +65 6297 7718
Opening hours: Mon, Wed-Sun 2:30pm – 11:30 pm; Closed on Tuesday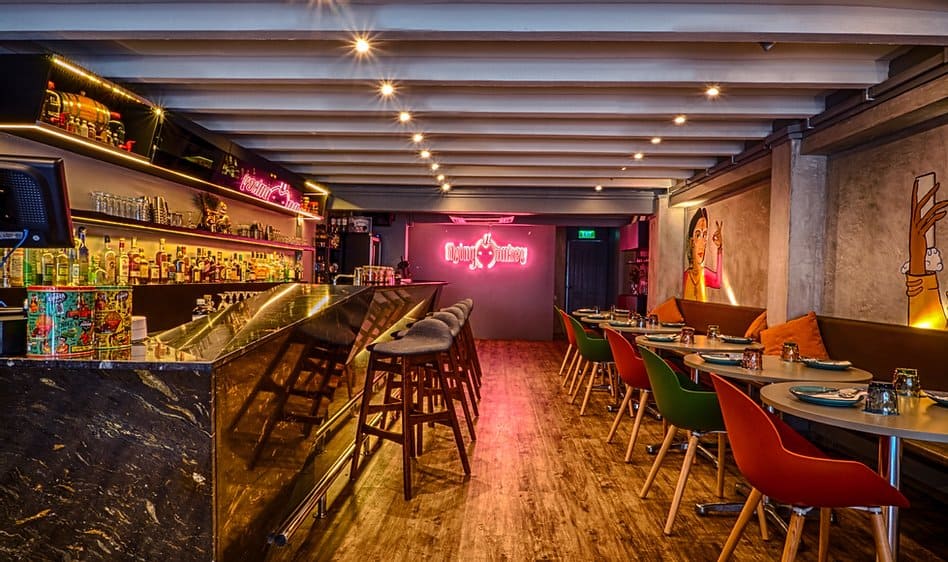 Expect no flying monkeys but a refreshing Pan-Indian experience. Served tapas style, dishes are created with a modern twist on traditional Indian cuisine. Apart from delightful tandoors charred from two charcoal tandoor ovens, go bananas with their Indian-flavoured cocktails fused by Head Bartender "The Beard". With concoctions named 'Flying Monkey', 'Shake your pom pom' and 'The Japanese Wife', you'd be literally flying out of this joint!
67 Bussorah Street, Tel: +65 6291 0695
Opening hours: Tue-Sun 11am – 11pm; Closed on Monday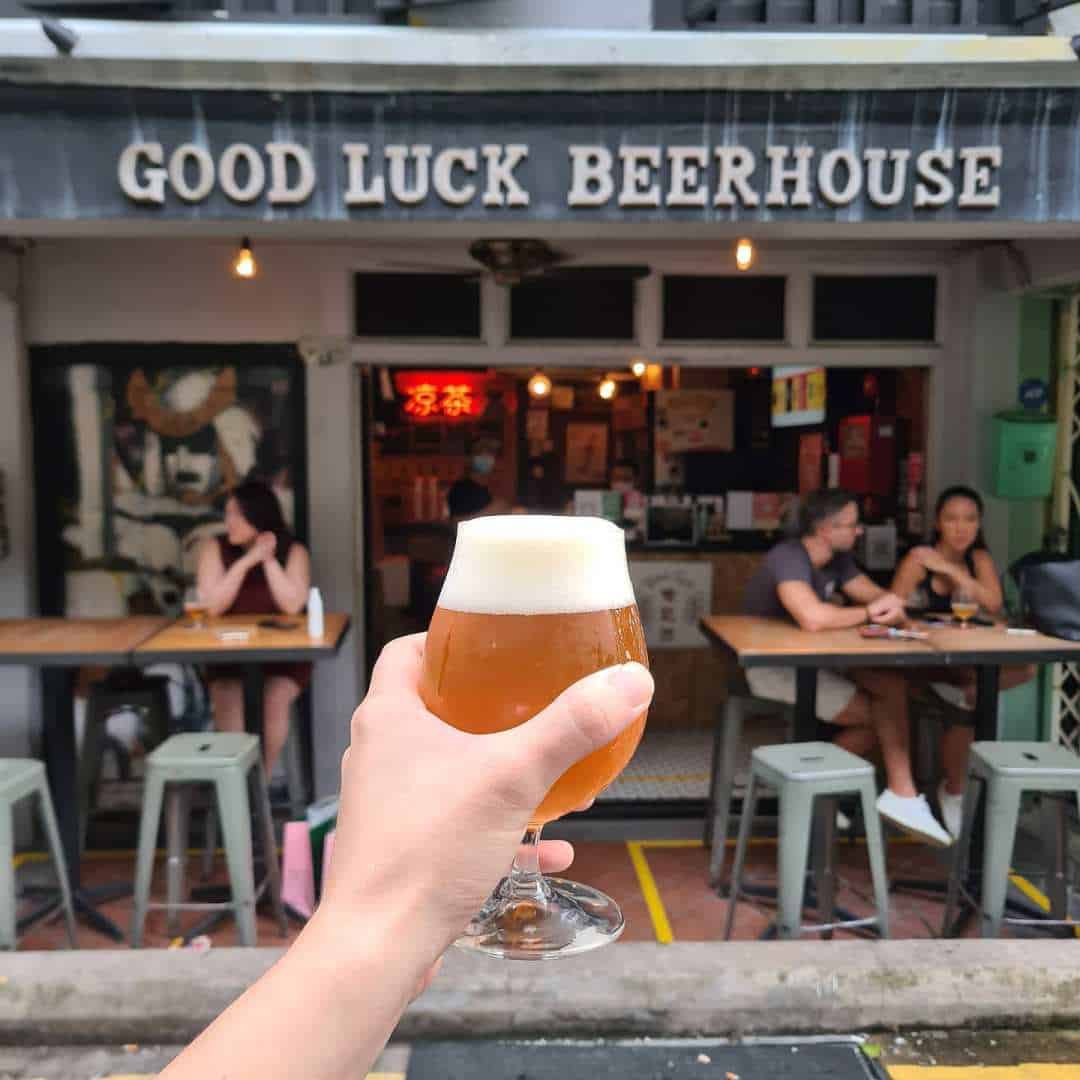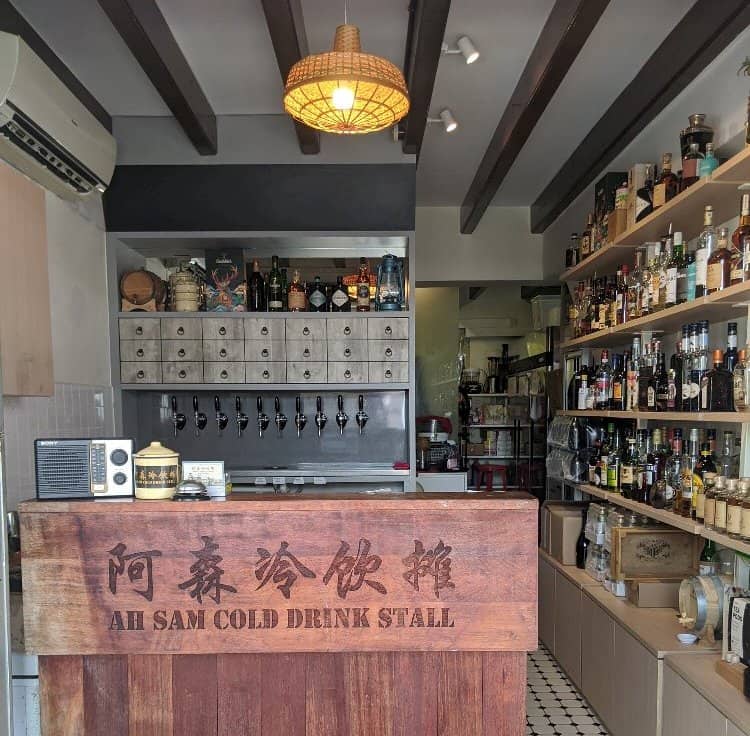 Find any reason to propose a toast at this cosy beer joint that serves up over 50 varieties of bottled craft beers, ciders and alcoholic beverages from all over the world. Boasting a rotating 14-tap that offers an impressive selection of Singapore craft beers, a range of delightful food offerings will complete your experience here. If beer is not quite your thing, head to Ah Sam Cold Drink Stall, a bar few doors down that whips up off-the-tap Asian-inspired signature cocktails and authentic hawker-style food to top off the night!
Good Luck Beerhouse
9 Haji Lane, Tel: +65 6391 9942
Opening hours: 12pm – 10:30pm daily
Ah Sam Cold Drink Stall
12 Haji Lane Tel: +65 6391 9942
Opening hours: Mon, Wed-Fri & Sun 2:30pm – 12am; Tue 12pm – 10:30pm; Sat 12pm – 2am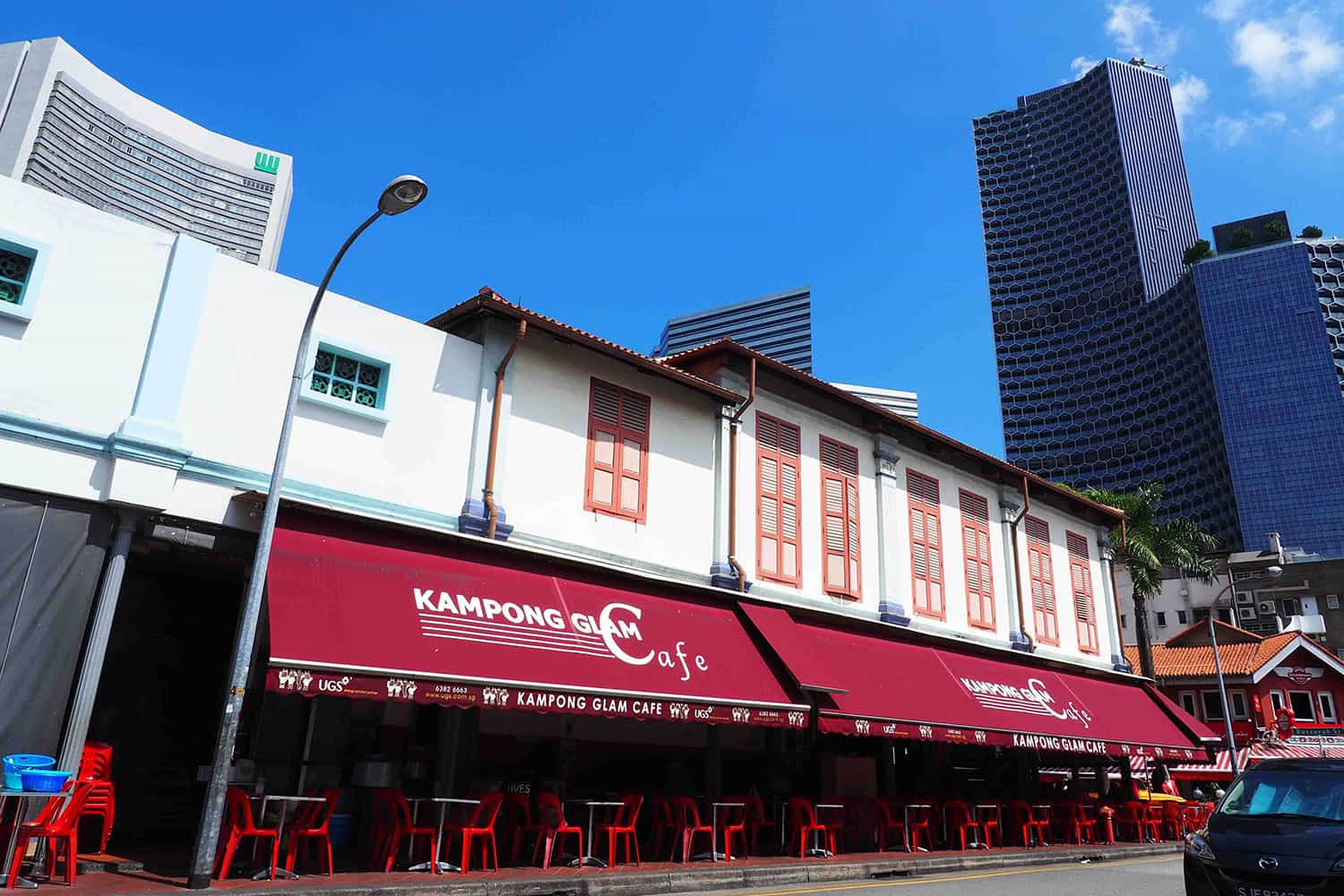 Eat where the locals eat and it can't be too wrong a decision. Primely located at the junction of Bussorah Street, Kampong Glam Cafe serves a fabulous mix of local, Malaysian, Indonesian and Western cuisine. Whether you are a morning lark in search of Soto Ayam at dawn or a night owl trawling for Nasi Goreng in the wee hours, you will find your cravings fixed here!
17 Bussorah Street, Tel: +65 6294 1697
Opening hours: Tue-Sun 7:30am – 2am; Closed on Monday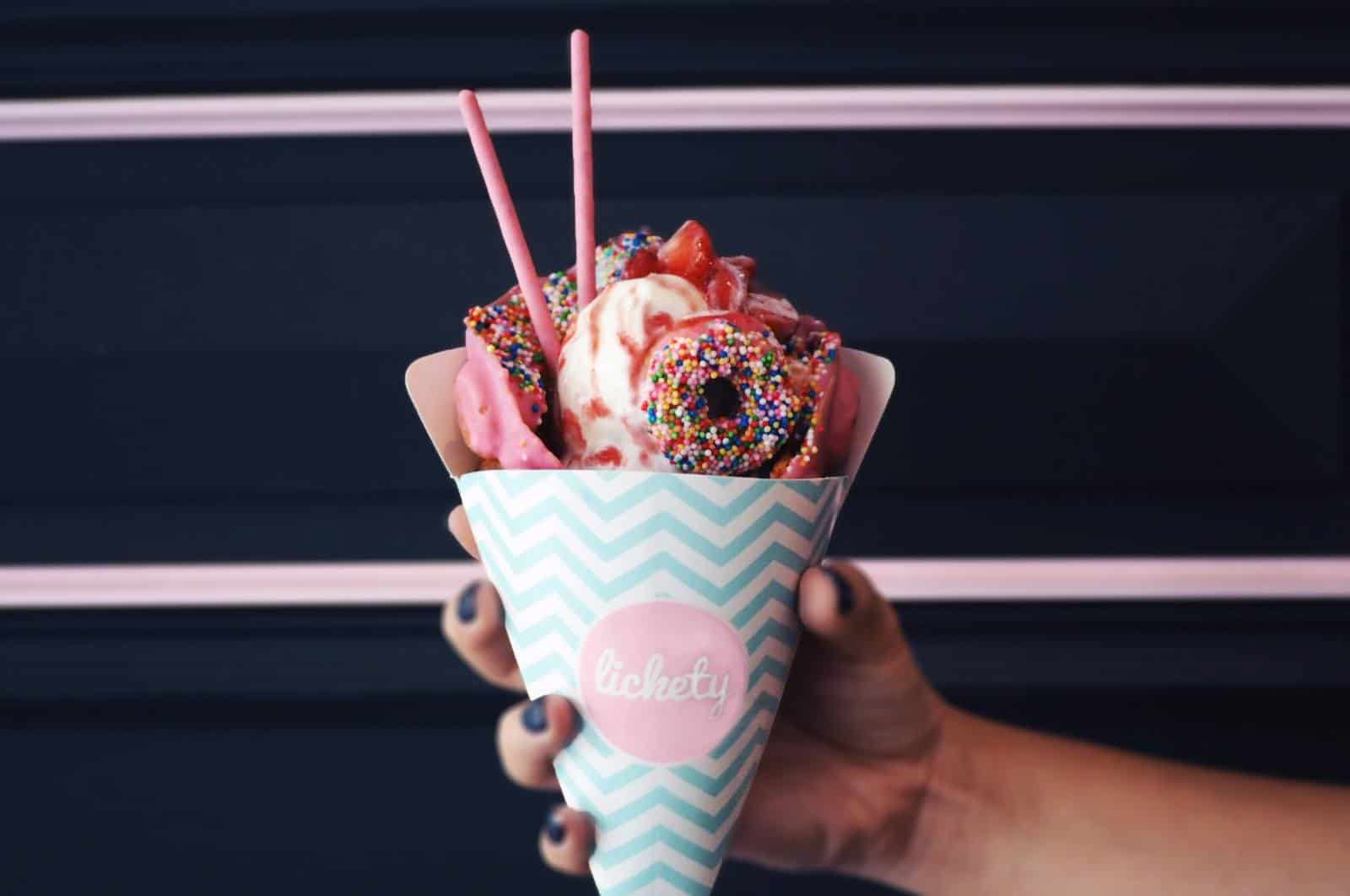 You can't miss its visually appealing pastel shades of mint green and pink, standing out in the line of eateries along Bussorah Street. A taste of happiness in typical Singapore heat is what you will find in Lickety Ice Cream & Waffles. Its Instagram-worthy assortment of ice-cream flavours like Mao Shan Wang Durian and Earl Grey & Fig is best paired with their special crispy egglet waffle – reminiscent of the traditional Hong Kong street snack. Now, who says money can't buy happiness?
34 Bussorah Street, Tel: +65 6291 7670
Opening hours: Mon-Thu & Sun 11am – 10pm; Fri & Sat 11am – 11pm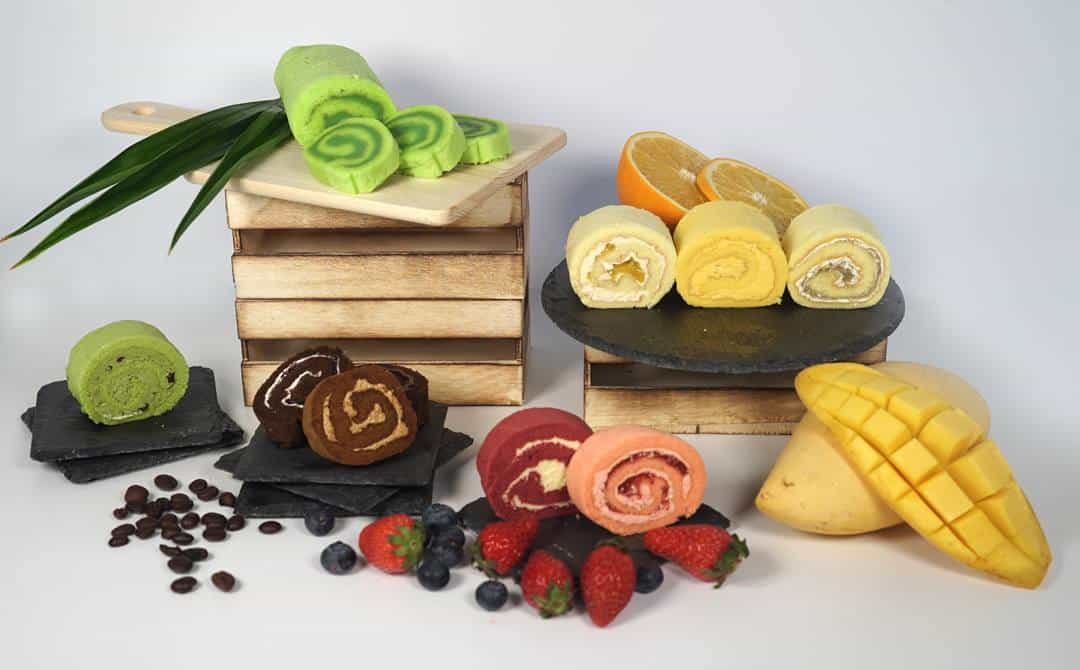 The name of this shop does not lie. Truly rich and good Swiss rolls are very quickly sold out in this unassuming bakery. Long queues are often seen in front of the shop as locals and tourists jostle to get their hands on the home-baked goodness. While their signature item is Kaya Swiss Roll, other popular flavours include Red Velvet, Durian, Coffee and Strawberry. Old-time favourites like walnut, pandan chiffon cakes and carrot cream cheesecakes are also worth the wait.
24 Kandahar Street, Tel: +65 6908 4089
Opening hours: Mon-Sat 9am – 5pm; Closed on Sunday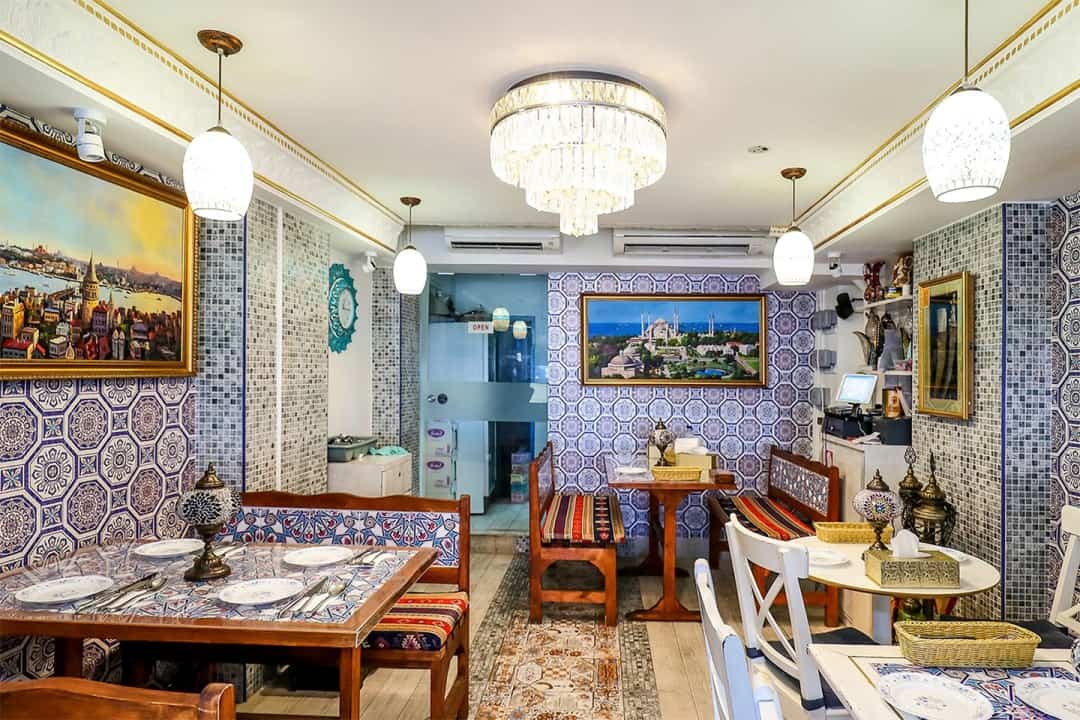 Colourful ornate tiles decorating the walls, floor and tables astound you as you enter the world of Turkish delights. This little niche restaurant whips up an amazing selection of authentic Turkish and famous Mediterranean cuisine that will tantalise your taste buds. If you choose to dine outdoors, sip up a must-have Turkish coffee while soaking in the wondrous view of the Sultan Mosque.
29/30 Bussorah Street, Tel: +65 6291 7484
Opening hours: 10:30am – 10:30pm daily
Featured image: Lickety Ice Cream & Waffles