Guide to Art Galleries in Kampong Gelam
Published on
One of Singapore's foremost art districts, Kampong Gelam has carved a reputation for being an art aficionado's paradise with its multitude of street murals and installations. But there's more to Kampong Gelam's art scene; the ethnic enclave is also home to a variety of art galleries, including a first-of-its-kind outdoor gallery. For art lovers looking to go gallery-hopping, here's a round-up of Kampong Gelam's very own art spaces.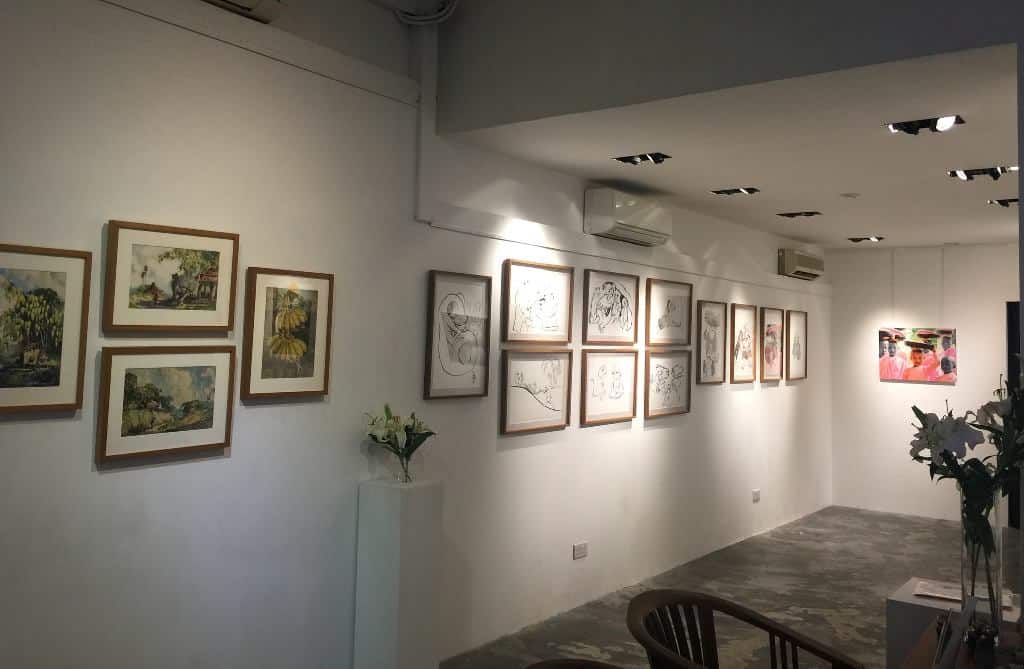 Art has a powerful ability to bridge gaps; between cultures, generations, perspectives and more. And as its name suggests, Intersections Gallery is one such space that ensures the works of established and emerging artists connect and engage with people from all walks of life. Co-founded in 2012 by art historian Marie-Pierre Mol, the gallery showcases contemporary art from around Southeast Asia, with a focus on works from Myanmar and Singapore. Beyond their curation of exhibits, Intersections periodically hosts workshops and sharing sessions where presenting artists share their stories, inspirations and aspirations.
34 Kandahar Street, Tel: +65 9798 5611
Opening hours: Wed-Sun 2pm – 7pm; Closed on Mon, Tue and Public Holidays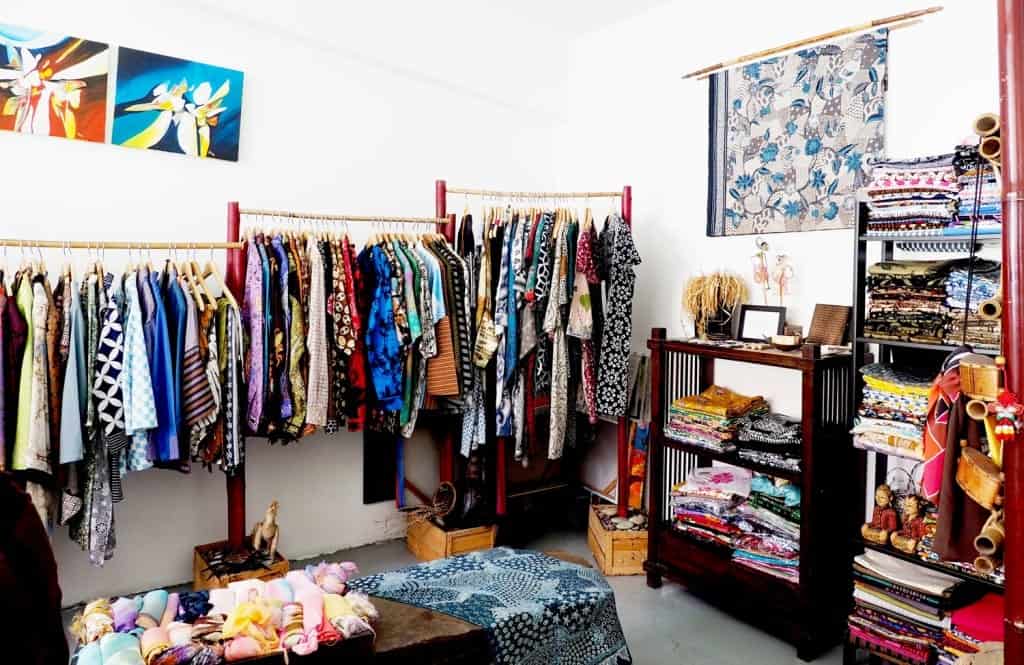 A treasure trove of all things Batik-related, Kiah's Gallery is a family-run arts showroom and shop nestled within the shophouses along Sultan Gate. Founded in 2011, the gallery spotlights intricate batik designs with a contemporary twist – and not just on their one-of-a-kind apparel either. Here, the passion for batik extends to the exquisite Javanese and Malay crafts, artwork and artefacts displayed around the gallery. Not only will visitors be able to learn all about the art of batik – get ready to walk away with a customised batik garment (or two)!
71B Sultan Gate, Tel: +65 6293 8367
Opening hours: 11am – 7pm daily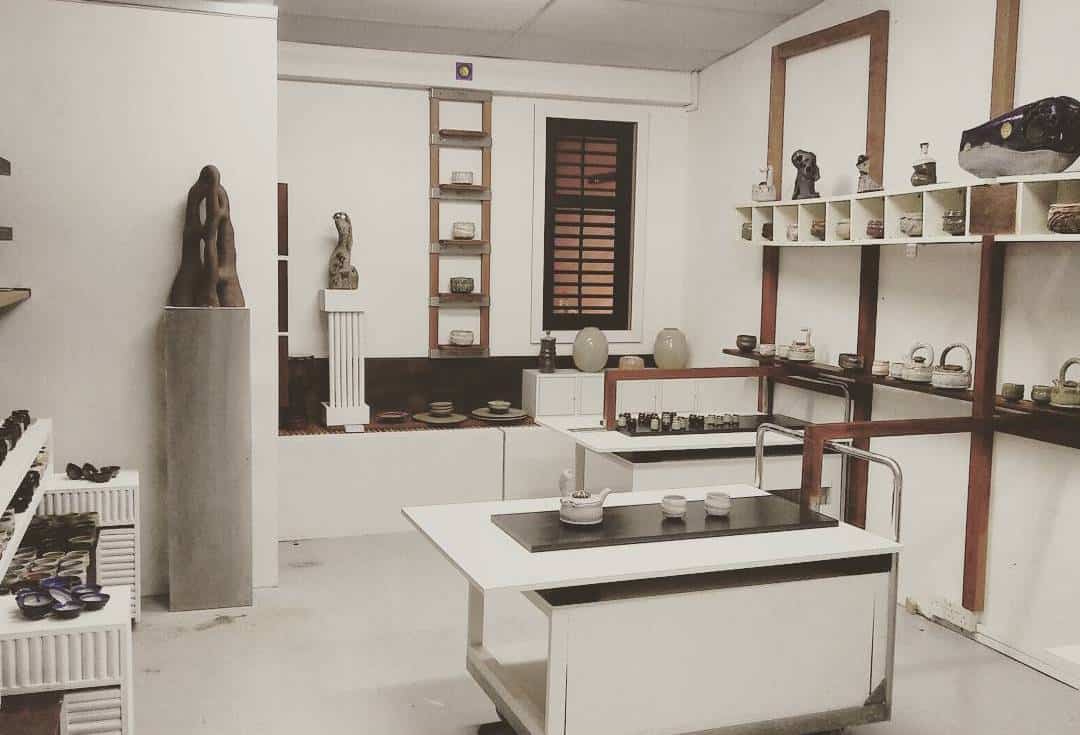 Indulge in the beauty of ceramics at The Gallery by Clay Journey. Founded by master potter Steven Low Thia Kwang, the homegrown gallery is an exhibition space for local and international ceramic works. And there's something for everyone here. Avid collectors will delight in Clay Journey's gorgeous curations. At the same time, the studio also hosts classes and workshops where craftier visitors can learn how to create their ceramic masterpieces.
71A Sultan Gate, Tel: +65 8699 2049
Opening hours: 10am – 8pm daily
Gelam Gallery
In place of the dingy alleyways of Muscat Street now stands Gelam Gallery, Singapore's very first outdoor art gallery. A cohesive elevation of Kampong Gelam's street murals and art installations, this one-of-a-kind space showcases murals and framed pieces from over 30 local and international artists. For visitors seeking to experience Kampong Gelam's art scene, Gelam Gallery is a must-visit.
Muscat Street (beside Sultan Mosque)
Opening hours: 24hours, daily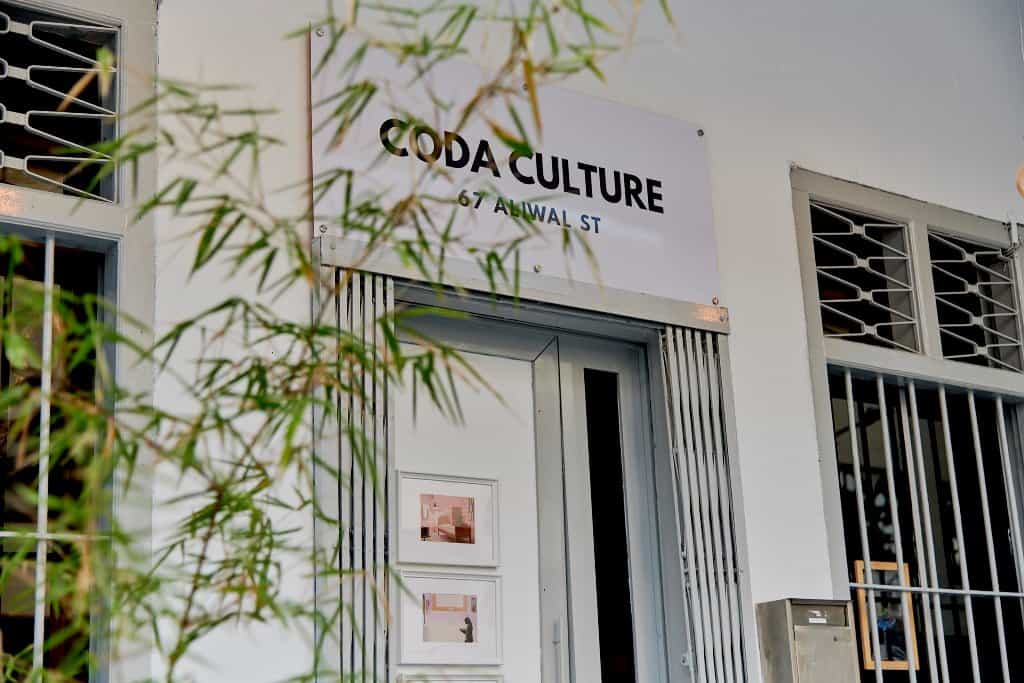 An independent art space run by local artist, Seelan Palay, Coda Culture aims to provide a space where homegrown artists can practice creating with freedom and autonomy. Not your average art gallery, Coda Culture pushes out explorative artwork and thought-provoking exhibitions by budding and established artists.
67 Aliwal Street, Tel: +65 8246 8297
Opening hours: Mon-Fri 5pm – 8pm; Sat 12pm – 8pm; Sun 12pm – 5pm
Featured image credit: Clay Journey