Get a Good Night's Sleep in Your Private Capsule
Published on
If you're looking for a unique stay experience without a hefty price tag, you have landed at the right place. These capsule hotels cater to a new generation of savvy travellers who want an affordable space to rest, but without having to sacrifice on comfort and privacy. Best of all, some come with unique themes that take budget travel to a whole new level!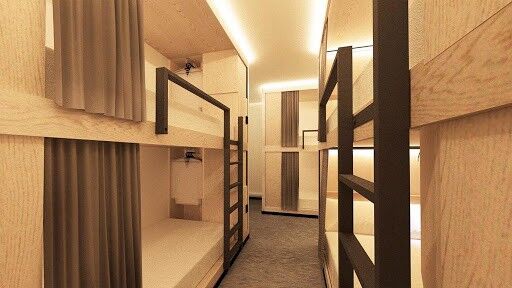 Situated on a quieter street, this cosy space exudes minimalist scandi-chic that invokes a sense of calm. The 2 air-conditioned mixed dormitories can sleep up to 20 persons and are fitted with single- or double- bedded capsules. Each well-designed capsule is equipped with premium mattress, safety deposit box, personal storage and modern-day conveniences, while the communal baths are stocked with toiletries. Rates start from $23 per night and include free breakfast and high-speed WiFi. Upon check-in, you will receive bottled water, bath towel, dental kit and a local snack.
7A Jalan Pinang, Tel: +65 62995975
Open 24 hours daily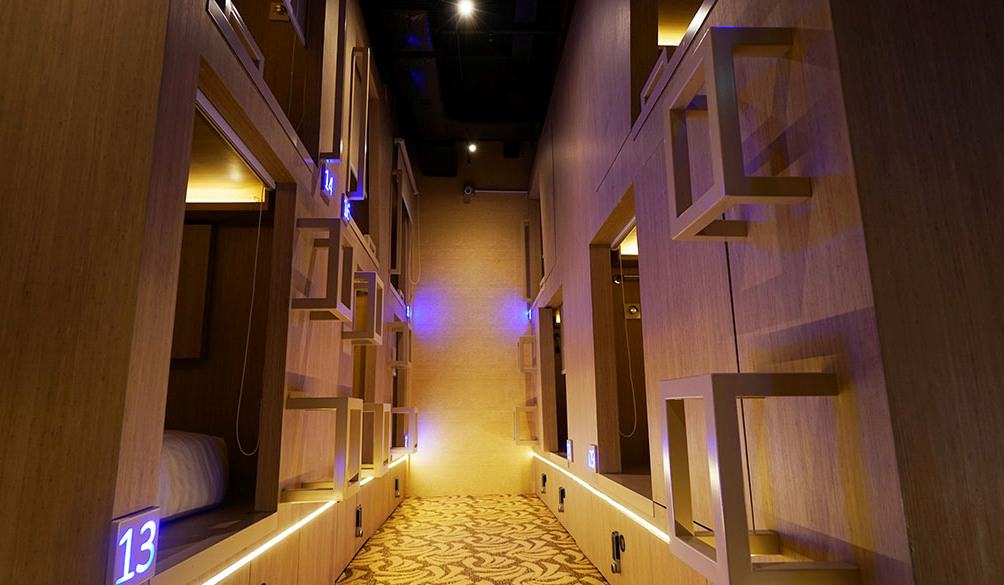 Situated on the cobbled street of Bussorah Mall just steps away from the landmark Sultan Mosque, the gorgeous façade of this beautifully restored shophouse draws you in immediately. The design of the hotel is a charming blend of heritage meets modernity.
Spacious and well-furnished, each capsule comes with single- or queen- sized bed, has built-in safe, universal plugs, USB phone chargers, vanity area and a small recess area for hanging garments. The walls are soundproof to minimise noise and each capsule has specially selected black-out blinds so you can hide away from the outside world in peace. "Family" capsules are also available with a configuration of 2 single- and 2 queen- beds. For ladies who value extra security and privacy, opt for the women-only section. The shared bathrooms are clean and you can expect basic hotel-standard amenities.
Rates start from $58 per night and include free breakfast, WiFi and usage of the washing machine, which means you get more bang for your buck.
55 Bussorah Street, Tel: +65 62911696
Open 24 hours daily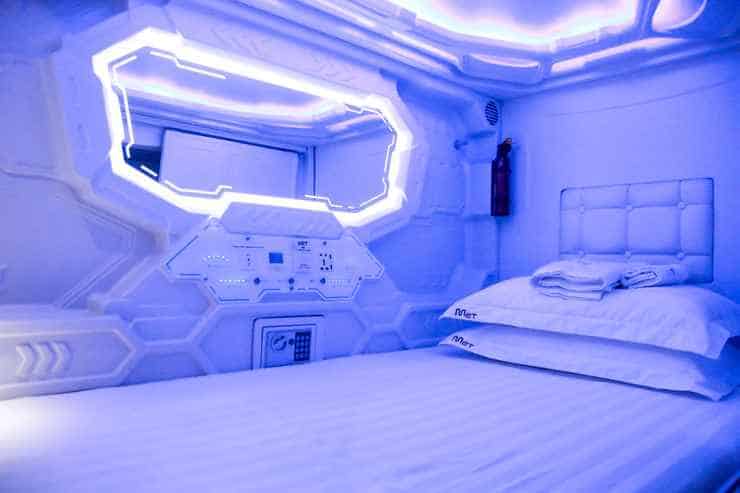 All traces of Arab Street's old-world charm vanishes when you enter MET A Space Pod. For the uninitiated, this isn't your run of the mill hostel; it's a "space-themed, luxury capsule hotel" that delivers a futuristic experience, perfect for fans of all things galactic. "Space Cadets", as guests of the hotel are affectionately called, reside comfortably in carefully-curated air-conditioned "Space Pods" fitted with amenities such as mood lighting, personal locker, foldable table, vanity table and a TV pre-downloaded with movies. Being in space can get lonely though. When you desire company, head to the lounge where you can mingle with fellow "Space Cadets".
Rates start from $64 per night and include free breakfast and WiFi. Book a pod now to get an experience that's out of this world!
56 Arab Street, Tel: 65 6909 7547
Open 24 hours daily
Inspired by modern and minimalistic living, the POD boasts 100 cosy capsules flanked by tasteful artwork. Every capsule is decked out in sleek wood veneers and dark brassy tones complete with warm lighting and premium beddings.
Besides the usual single- and queen- bedded pods that are fitted with personal lockers, personal power sockets, clothes racks and reading lights, the hotel also offers pod suites that come with a personal working space. A ladies only floor is also available. The pods are separated into room clusters and the shared bathroom facilities have individual stalls for more privacy. You can also make use of 3 enclosed private pods near the reception that come with a laptop and a telephone that an be used to make free local calls.
Enjoy personalised concierge service, self-service laundry facility, a hot buffet breakfast and high-speed WiFi with rates starting from $33 per night.
289 Beach Road, Tel: +65 62988505
Open 24 hours daily