Aliwal Arts Centre – Where the Old and New Sit Side-by-Side
Published on
Aliwal Arts Centre is a dedicated arts space that unites the worlds of traditional and urban arts, its family of tenants sees both street artists and traditional opera troupes honing their craft in an iconic neighbourhood rooted in heritage and undeniable cultural cachet. Its artistic reach goes beyond its physical spaces to include two annual placemaking festivals that take art to the streets—Aliwal Urban Art Festival and Aliwal Arts Night Crawl. To find out more about our Residents, visit https://www.aliwalartscentre.sg/residents.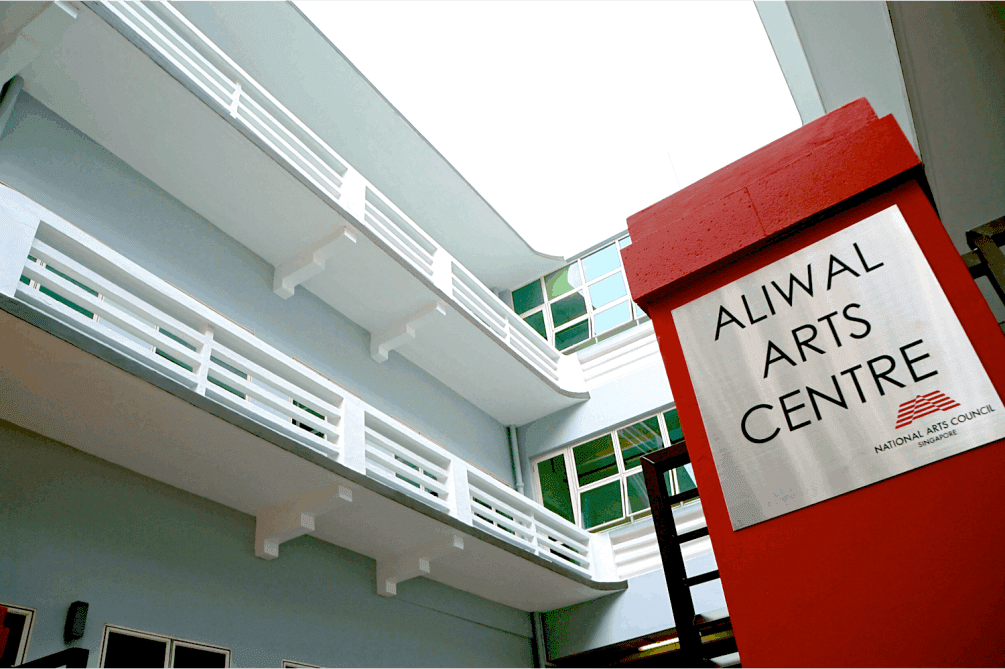 Located at the former Chong Cheng and Chong Pun Schools, Aliwal Arts Centre was established in 2013 as a multidisciplinary arts centre under the National Arts Council's Framework for Arts Spaces. Strategically situated at the intersection of history and modernity, Aliwal Arts Centre's is tasked with innervating the district by fostering artistic collaborations among its tenants and other stakeholders like One Kampong Gelam, Malay Heritage Centre, and most recently, Coda Culture. Aliwal Arts Centre also currently functions as Arts House Limited's corporate office.
The epitome of cultural cool, Kampong Glam sees exciting events year-round with Aliwal Arts Centre being a huge part of the buzz. The Art Deco style of the building lends a touch of old-school charm to modern facilities which includes performance-ready event spaces and shared-office workstations. The centrepiece is the 220m² concrete-floored multi-purpose hall which features a high ceiling of up to 2.6m in usable height with flexible configurations that can seat up to 140 people. Adjacent to two spacious courtyards for guests to mingle in, the multi-purpose hall is a modular space for black box theatre performances, exhibitions, or corporate events.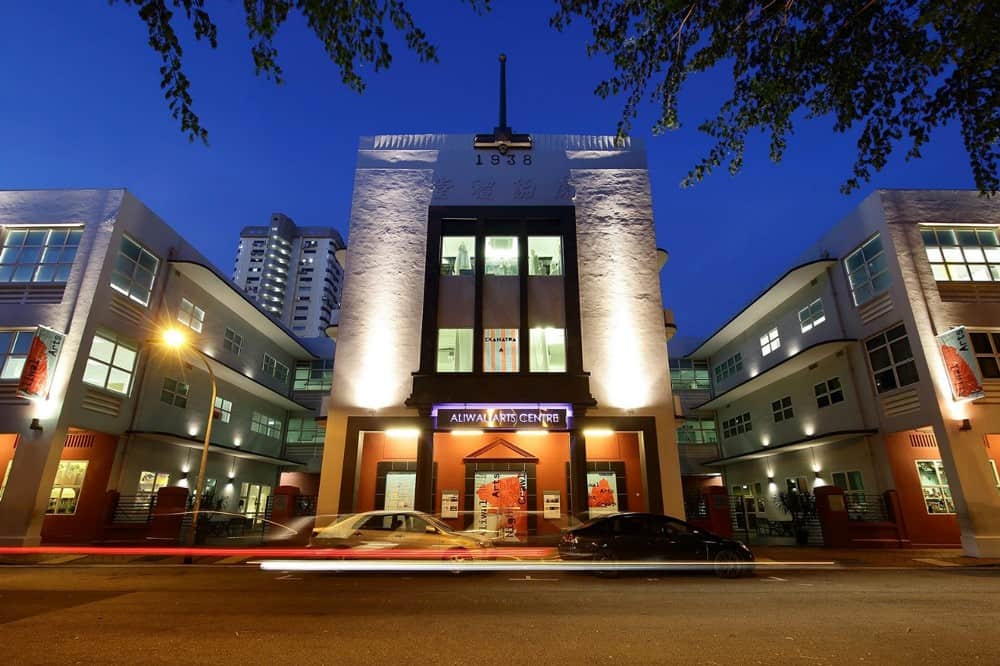 For more intimate performance spaces, the 92m² music studio boasts excellent acoustics and soundproofing from noise-tone metal slats and well-finished carpet flooring. Its versatile noise-controlled environment makes it ideal for small-scale gigs, recitals, rehearsals, exhibitions, and even music examinations or training. The 64m² multi-purpose studios on the other hand are outfitted with dance recitals and practices in mind with full-length mirrors and vinyl flooring. The ambience and functionality of the space can also be changed by removing the partitions to combine both studios into a spacious 128m² area for classes and workshops.