4 Muslimah-Friendly Fashion Boutiques In Kampong Gelam
Published on
Modest fashion is more stylish than ever, as more brands and designers have emerged to offer contemporary takes on traditional wear in a variety of designs, textiles and silhouettes. Some of these boutiques have set up shop in Kampong Gelam, a fitting location considering the heritage enclave's distinct mix of old and new. Ahead, we share six trendy boutiques for modern Muslimahs.
From Singapore to Malaysia, Sri Lanka to Dubai, Anglia is a sought-after brand, and with good reason. Their take on traditional wear sees more emphasis on fabrics with bold patterns on comfortable, yet modern silhouettes. Plus-sized collections, as well as menswear, is available too.
76 Arab Street, Tel: +65 6294 9180
Opening hours: 11am – 6:30pm daily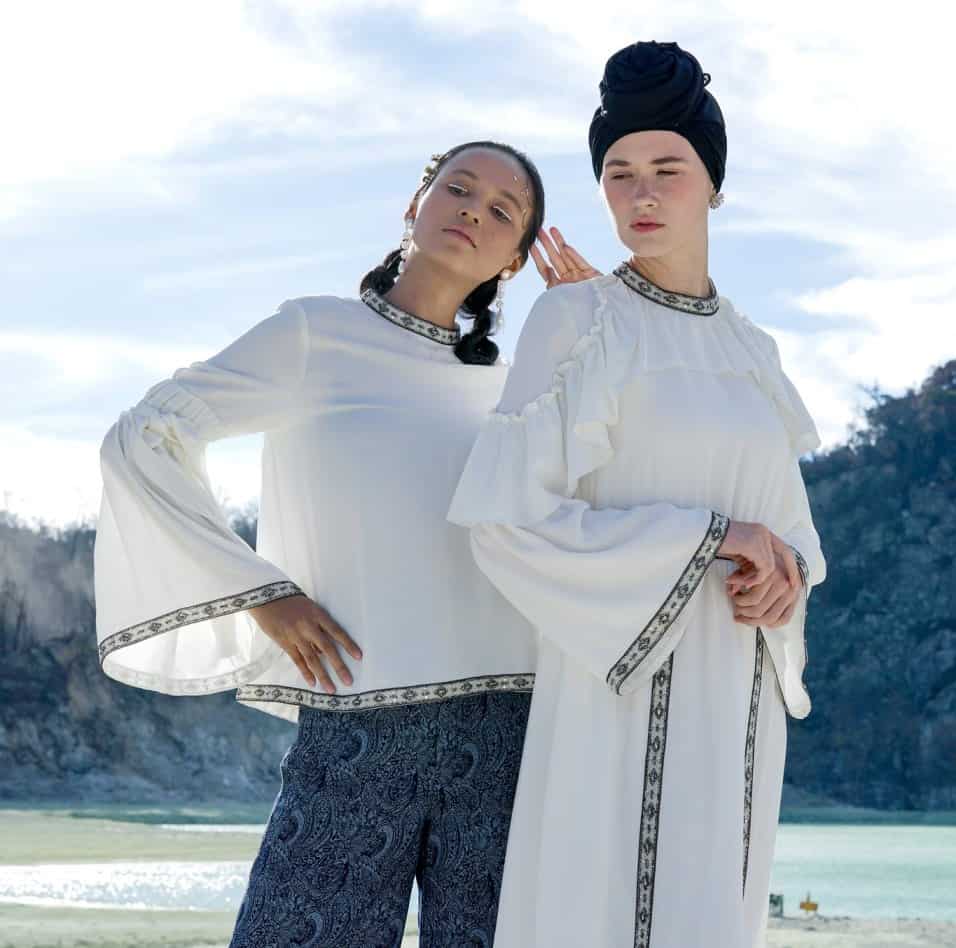 Functional and wearable, with oodles of style – elevate your wardrobe with Kashkha's curation of modest apparel. The brand's distinctive appeal lies in sophisticated designs perfect for the modern Muslimah; statement pieces in luxurious textiles that'll bring you from the boardroom to social gatherings and special occasions in effortless style. Even their hijab designs are stunning, available in almost every colour, print and fabric imaginable.
65 Arab Street, Tel: +65 62916571
Opening hours: Sun-Thu 10am – 7pm, Fri-Sat 10am – 8pm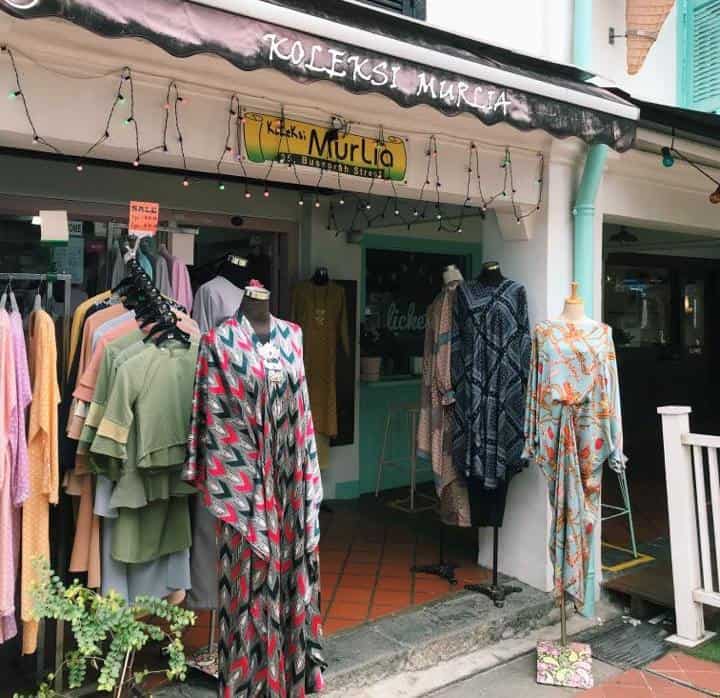 Fans of flowy tunics will love Koleksi Murlia's curation of kebayas and kurungs, often in sweet pastel hues and floral prints on lightweight fabric – perfect for everyday wear. Grab their cute mother-daughter sets for some seriously stylish twinning.
35 Bussorah Street
Opening hours: 11am – 6:30pm daily (temporarily closed, available online)
Traditional wear takes a colourful spin at OVA. From their casual wear to festive collections, expect bright hues in a variety of interesting prints.
727 North Bridge Road, Tel: +65 6291 2136
Opening hours: Mon-Sat 10:30am – 7pm; Sun 12pm – 5pm