11 Non-typical Instagrammable Spots in Kampong Gelam
Published on
Most visit Kampong Gelam for the precinct's myriad of food, art, lifestyle and shopping options. But there's no shortage of picturesque cafes, streets and hidden spots when it comes to the heritage enclave. Mirroring the offbeat nature of Kampong Gelam, here are 11 unconventional, ultra-double-tap-worthy photo spots for the 'Gram.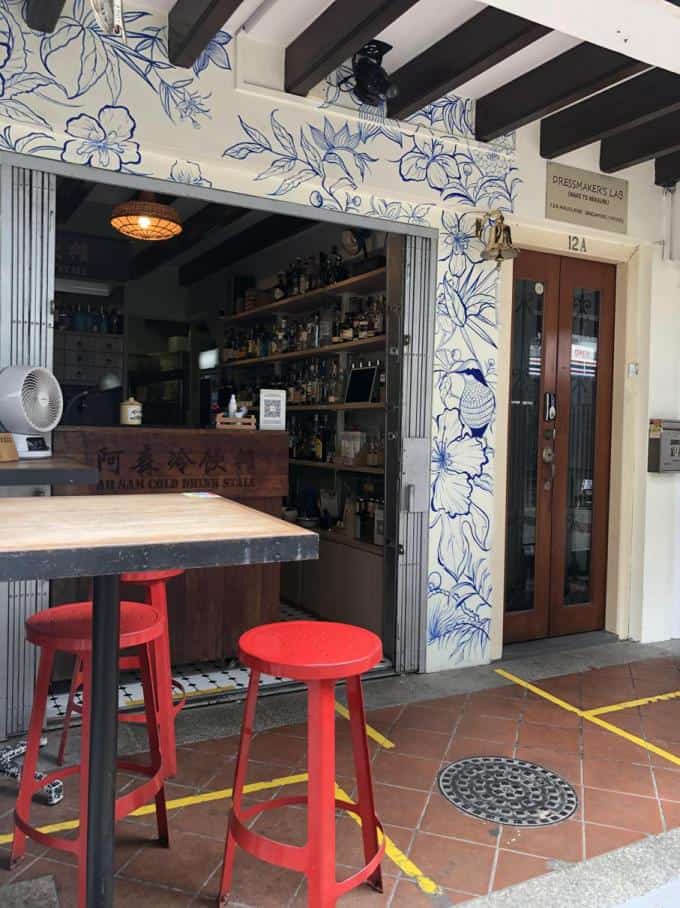 These Haji Lane newcomers bring with them a dose of old-school nostalgia, thanks to a homely interior that mirrors the conservative shophouse area around it. Order up a drink or two of Ah Sam's finest cocktails – they have a range of classic flavours, as well as local and Asian-influenced bespoke cocktails. And sample their selection of burgers, dim sum and local stir fry dishes from their sister brand, Good Luck Beerhouse. All that's left to do is the actual posing; with an equally Instasgrammable cocktail in hand, against the shelves of neatly lined liquor bottles and wooden countertop.
12 Haji Lane, Tel: +65 6535 0838
Opening hours: 12pm – 10:30pm daily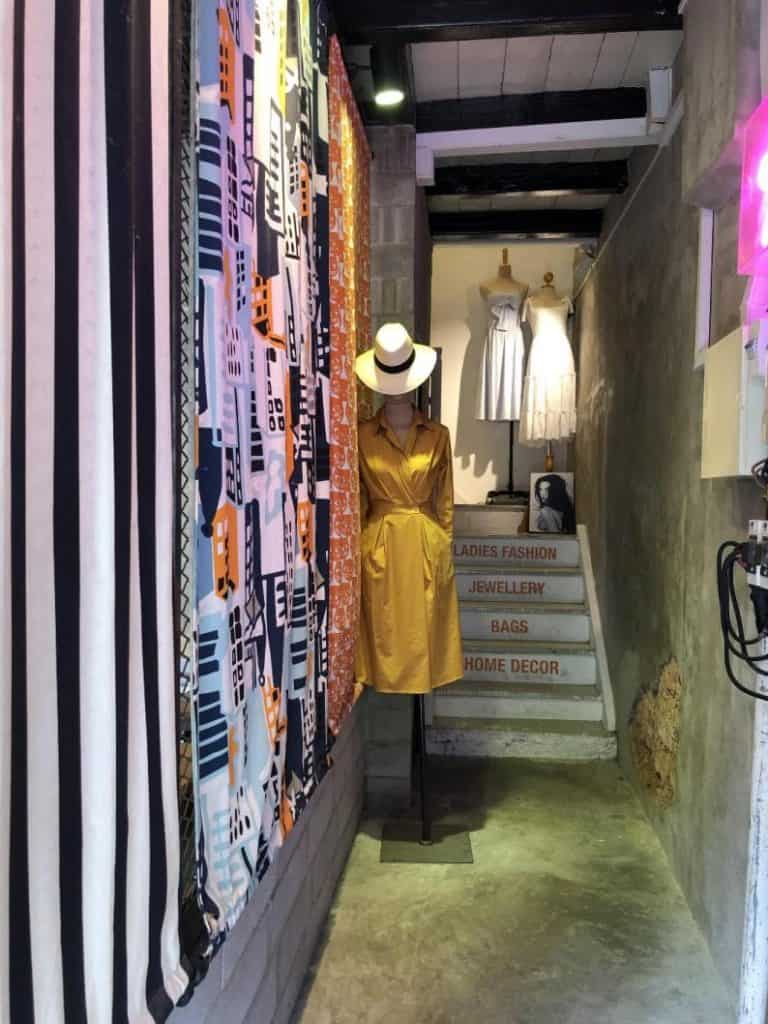 For style-conscious folks who want a shot depicting their fashion interests, this blink-and-you'll-miss-it corridor is right up your alley. The combination of the stylishly-dressed mannequins, printed cotton wall hangings and raw concrete lend an interesting edge – throw in a well-dressed individual and you're all set for photo-taking!
44 Haji Lane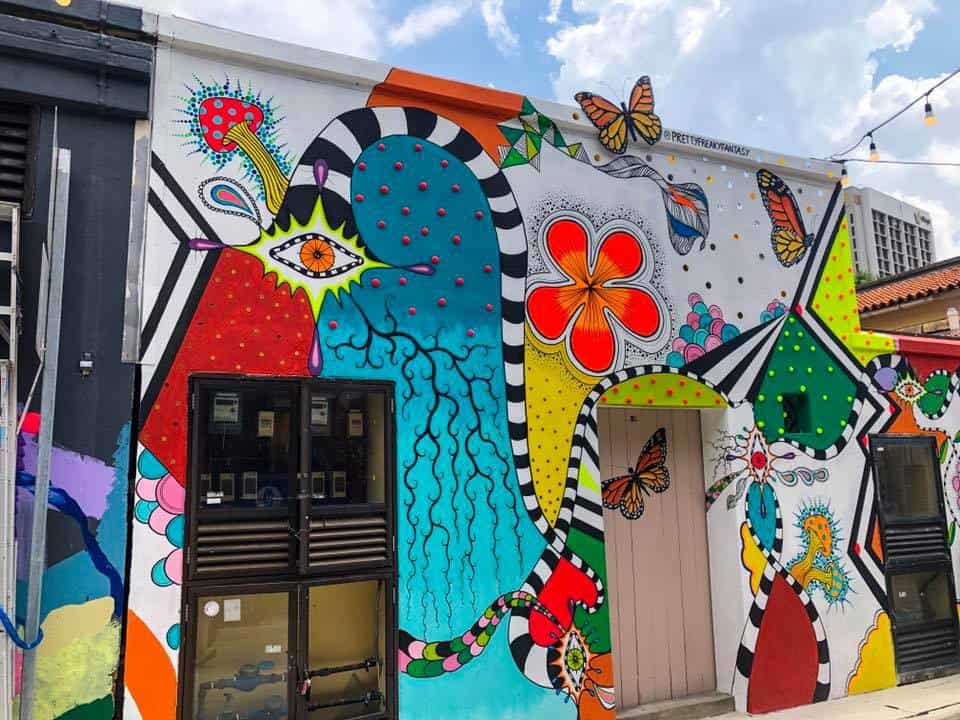 Channel your artsy self through the lenses at Singapore's first outdoor art gallery. Every nook-and-cranny is an undeniable Instagram haven – with wall canvases showcasing murals and framed works of local and foreign artists.
Muscat Street
Open 24 hours daily
Glow-in-the-Dark Art Installation @ Blu Jaz Cafe
Explosions of colour line the walls outside Bali Lane's Blu Jaz Cafe, but this spot, in particular, is our favourite. The visually-arresting mural packs a punch with whimsical motifs and bright neons, along with the quote: "Art should comfort the disturbed and disturb the comfortable", by author Cesar A. Cruz. Come dusk, it truly comes alive in a vibrant glow-in-the-dark display, making the perfect backdrop for a memorable photo, no matter the time of day.
11 Bali Lane, Historic Kampong Gelam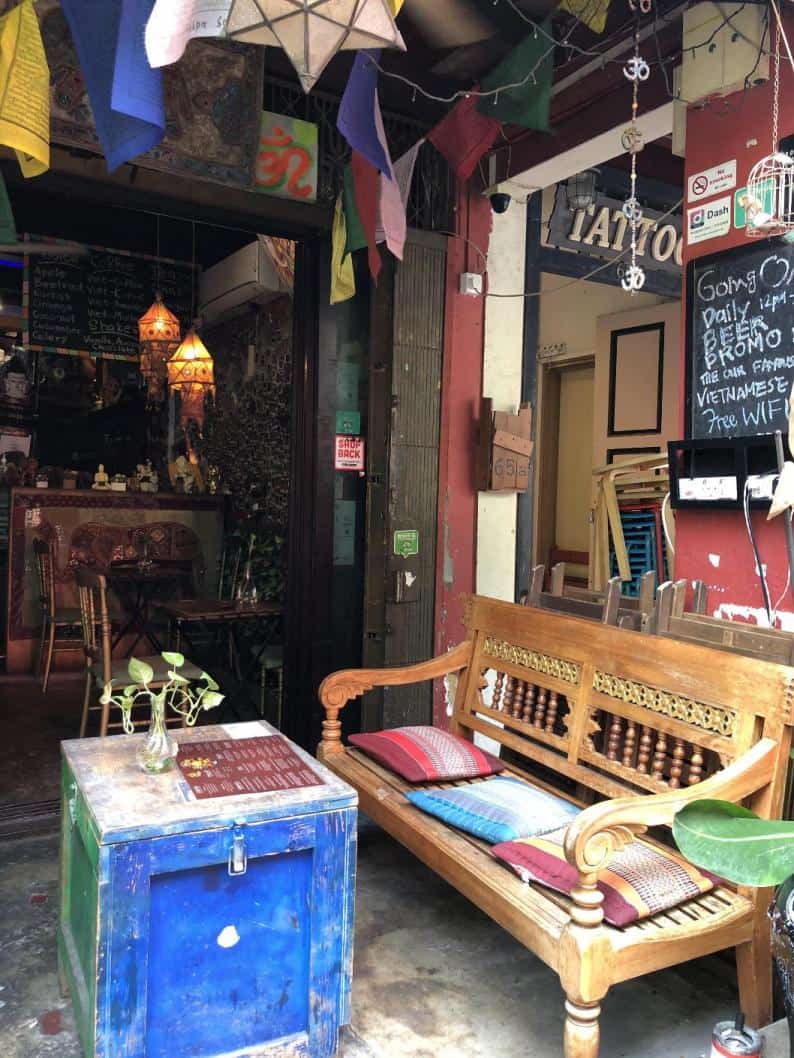 Inspired by the spirit of the Himalayan mountains, Going Om is full of rustic, bohemian charm. And it's not just a cafe – Going Om is also a concept store and yoga studio rolled into one modern-day sanctuary. The environment is warm and colourful, packed with ethnic homeware and decor, delivering laidback holiday vibes sans the plane ticket.
63 Haji Lane, Tel: +65 6396 3592
Opening hours: Tue-Sun 11am – 11pm; Closed on Monday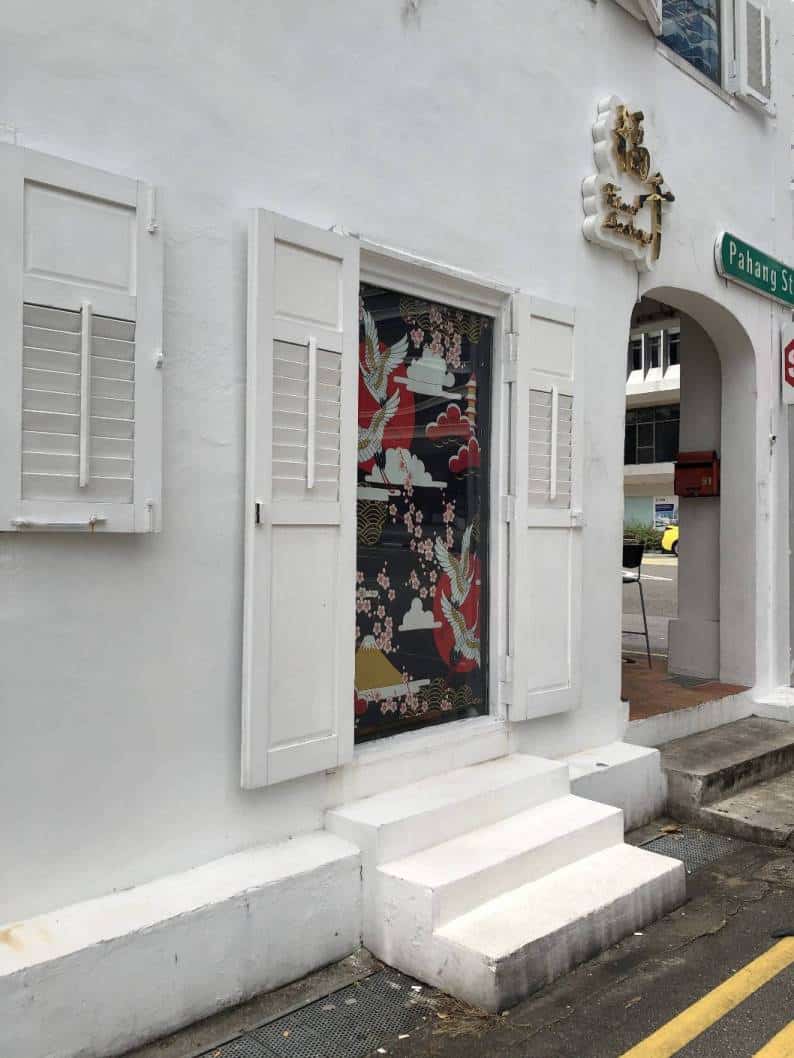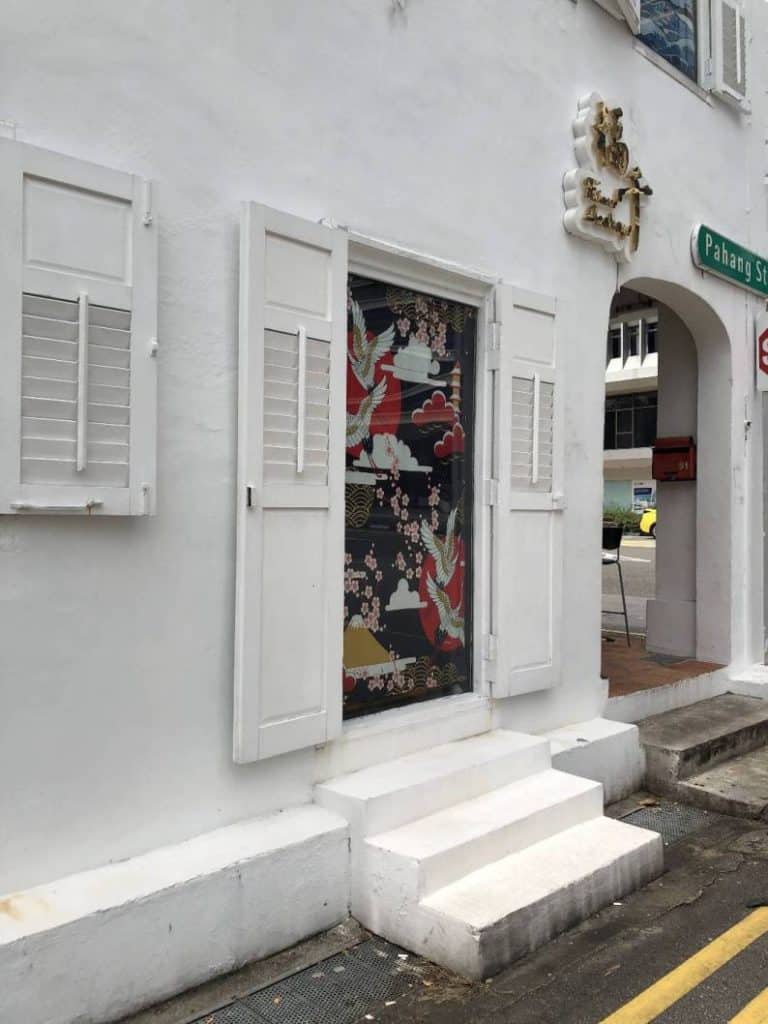 These Japanese Izakaya specialists serve up fresh sashimi and donburi, as well as an omakase dining experience that leaves guests wanting more. Their food is definitely Instagram material, but the real visual surprise lies just around the corner; vivid Japanese silk-screen that contrasts against the painted-over Peranakan-style doors. The steps here lead to nowhere but a 'Gram-worthy shot, so get ready for your closeup!
33 Jalan Sultan, Tel: +65 6291 4818
Opening hours: Mon-Sat 11:30am – 2.30pm, 6pm – 10:30pm; Closed on Sunday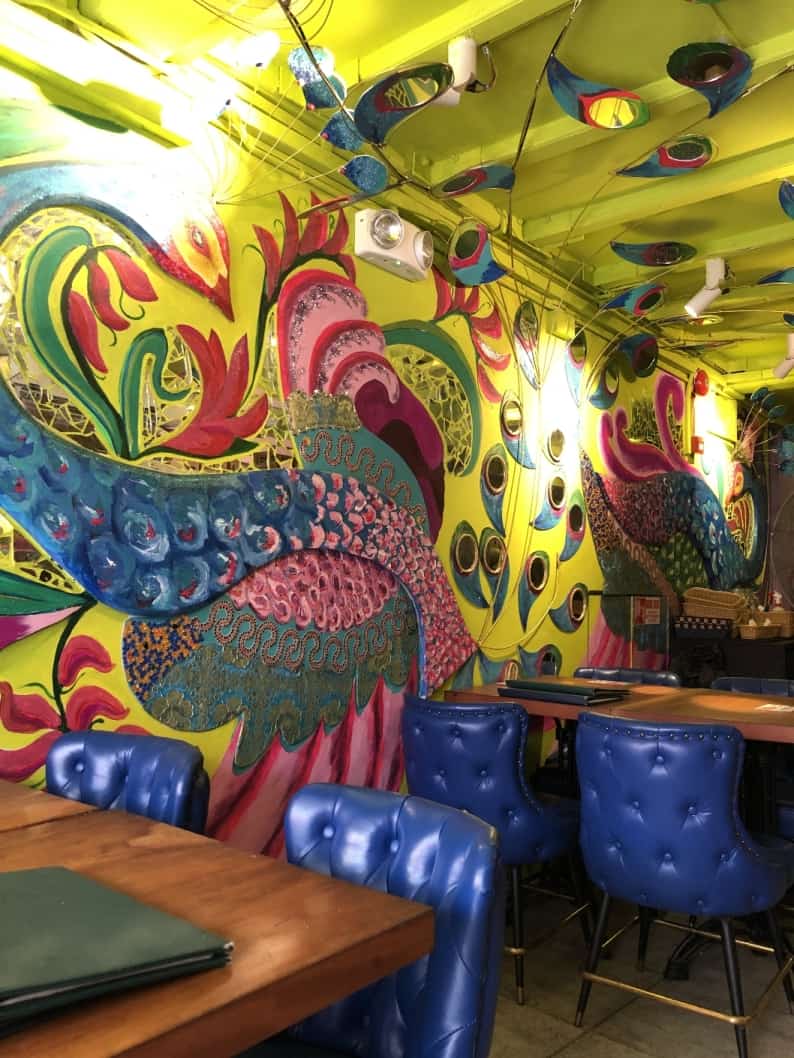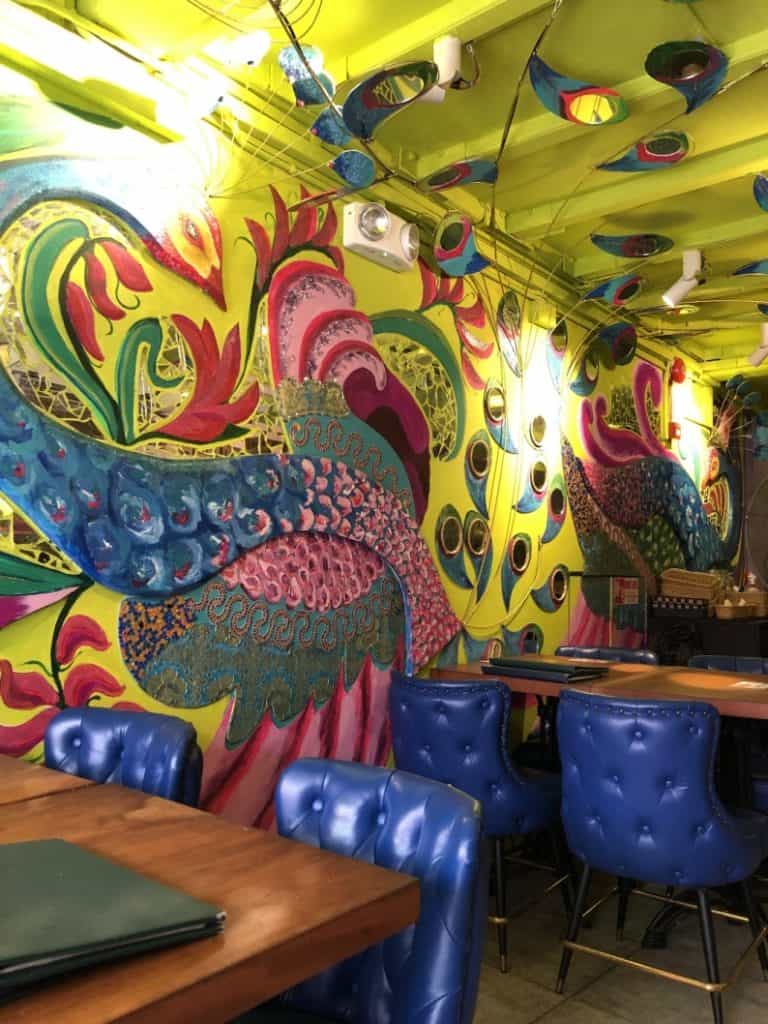 Punjaby Dawat serves up a treat for the senses with deliciously authentic North Indian cuisine, and a vibrant interior to complement its spicy palate. The attention to detail here is impeccable – from the peacock-inspired mural adorned with vivid paints, glitter and embellishments, to the handcrafted "feathers" placed on the walls and ceiling. Punjaby Dawat is one of Haji Lane's most Instagrammable restaurants, no matter where you sit.
8 and 9 Bali Lane, Tel: +65 9199 0610
Opening hours: Sun-Thu 12pm-12am; Fri-Sat & eve of PH 12pm-1am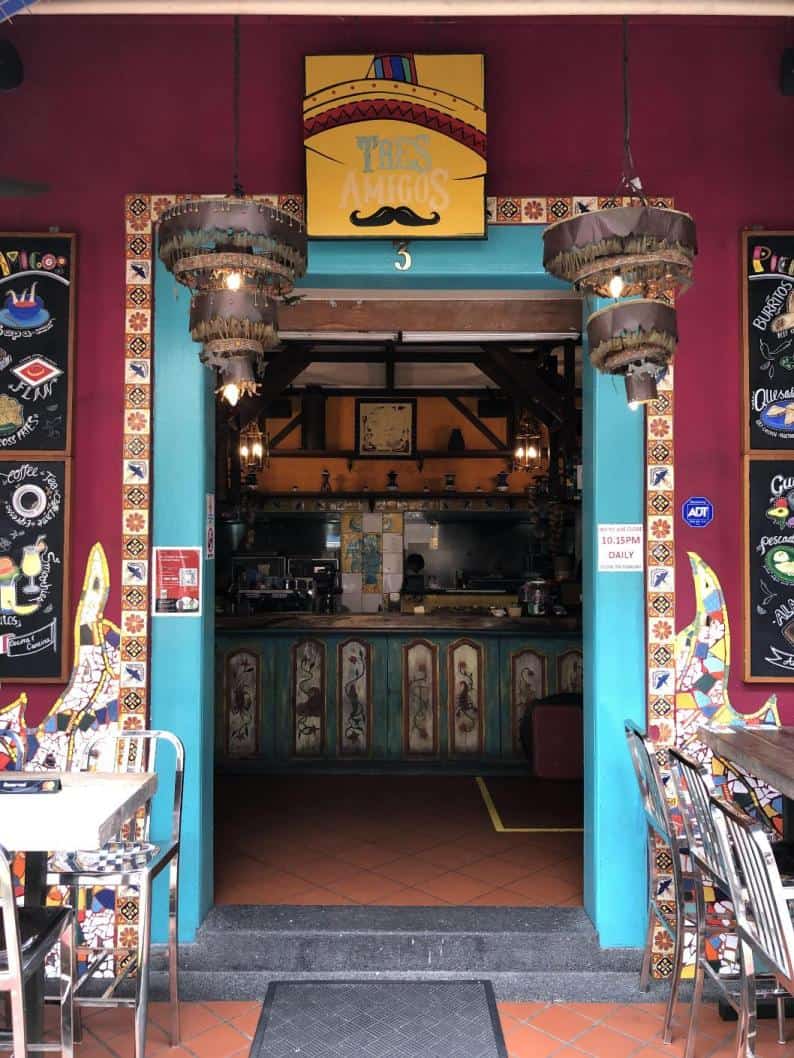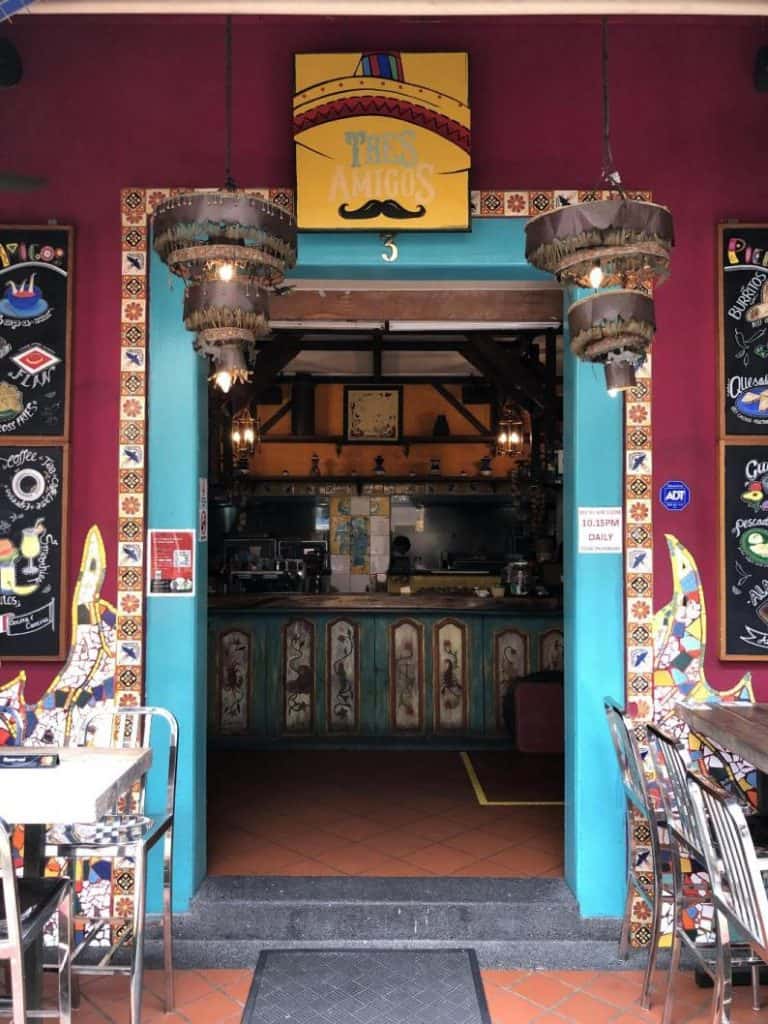 You'd be hard-pressed to find a spot in Tres Amigos that doesn't incite trigger-happy moments. Beyond its delicious (and Instagrammable) spread of Mexican fare, the restaurant's interior and exterior showcase rich colours and textures, with accent elements like mosaic patterns and ornate furniture adding warmth to its distinct visuals. Strike a pose under Tres Amigos' vibrantly-tiled entryway, which offers a glimpse of the charming decor within.
5 Haji Lane
Tucked away in Sultan Art's Village, The Gallery by Clay Journey showcases intricate pieces mostly crafted by master potter Stephen Low. The space is rather cosy, but there's plenty to keep your camera clicking. The pièce de résistance of the store features a concentric swirl of white-and-green marbled spheres. And paired with the detailed sculptures and bowls atop the wooden shelves, this snap-worthy spot is definitely one culture vultures will love.
71A Sultan Gate, Tel: +65 8699 2049
Opening hours: 10am – 8pm daily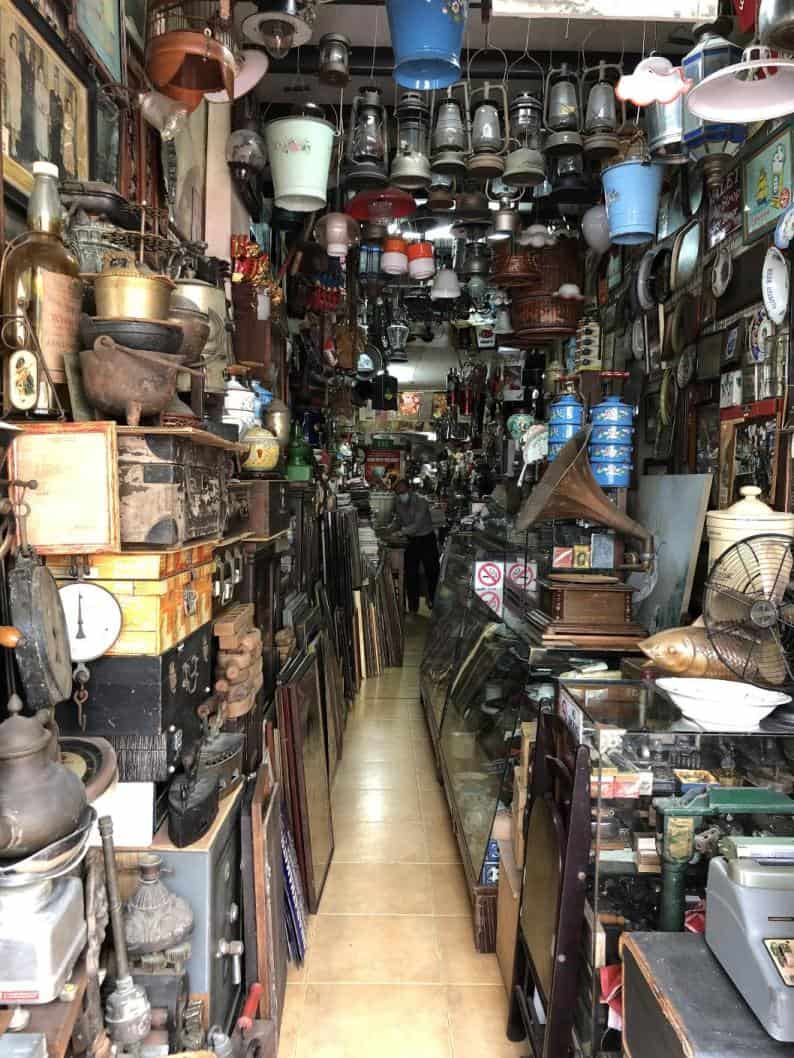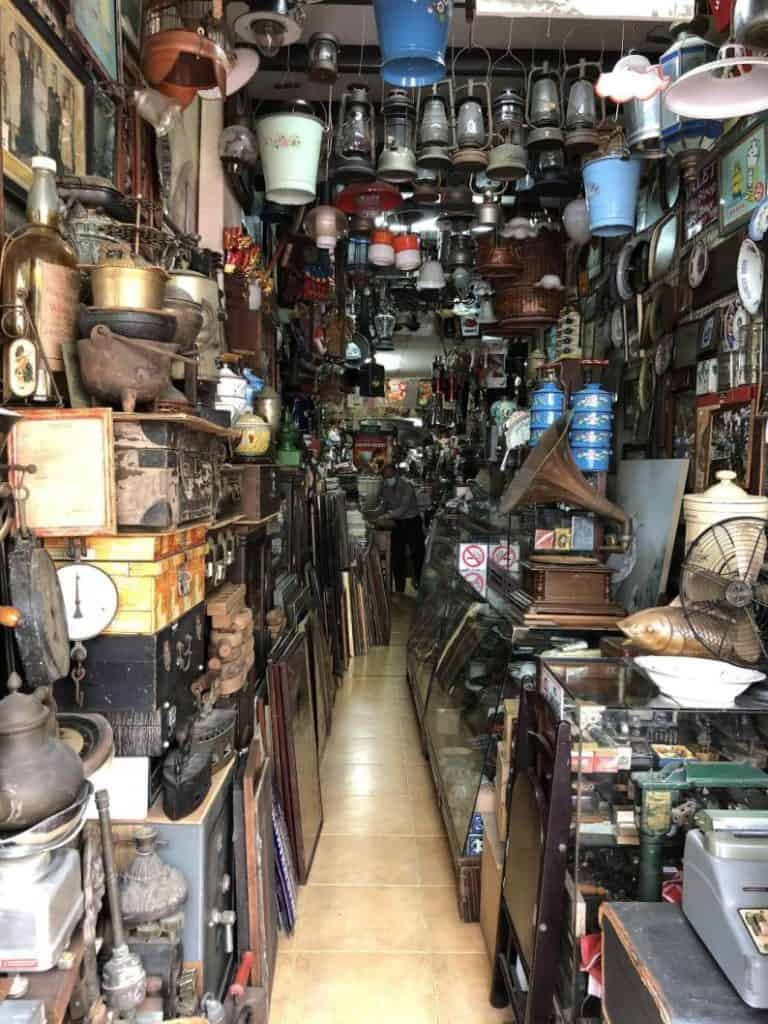 Shelves upon shelves stacked with nostalgia-inducing antiques and collectables; there's just something about The Heritage Shop's authentic, orderly chaotic setup that draws in the eye. The photo practically takes itself: an almost-candid shot of someone browsing through the store's curios, followed by closeup snaps of whichever memorabilia that catches your fancy.
93 Jalan Sultan #01-01, Tel: +65 6223 7982
Opening hours: 1:30pm – 8pm daily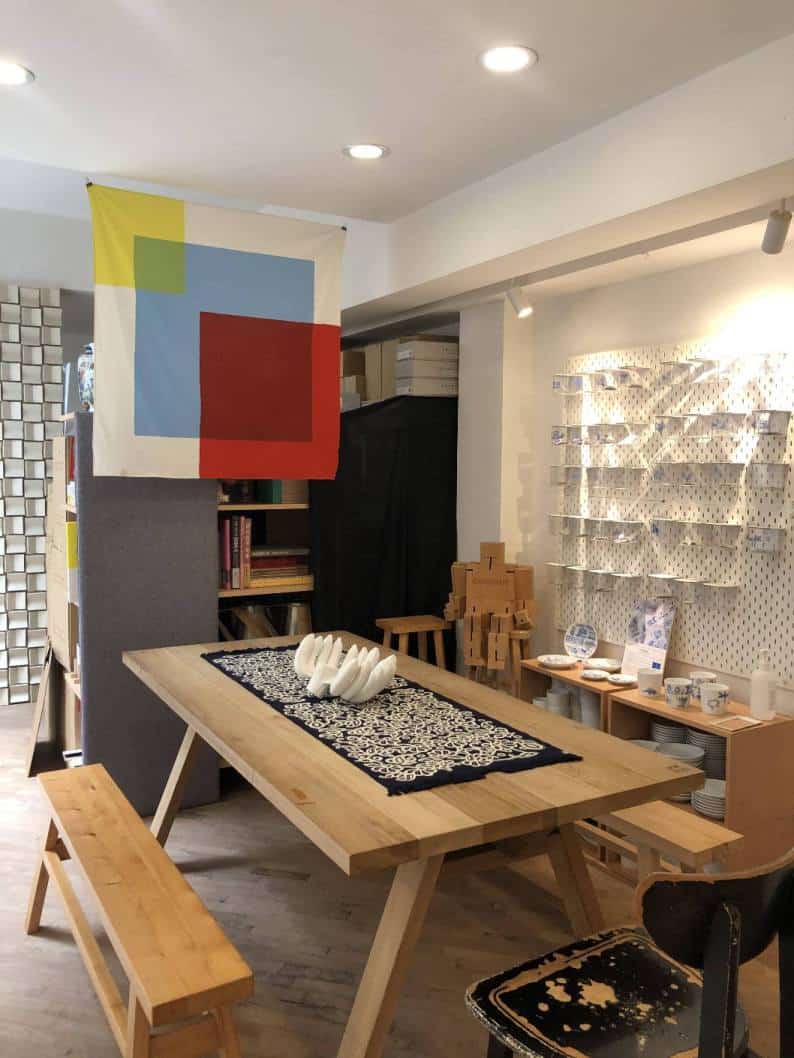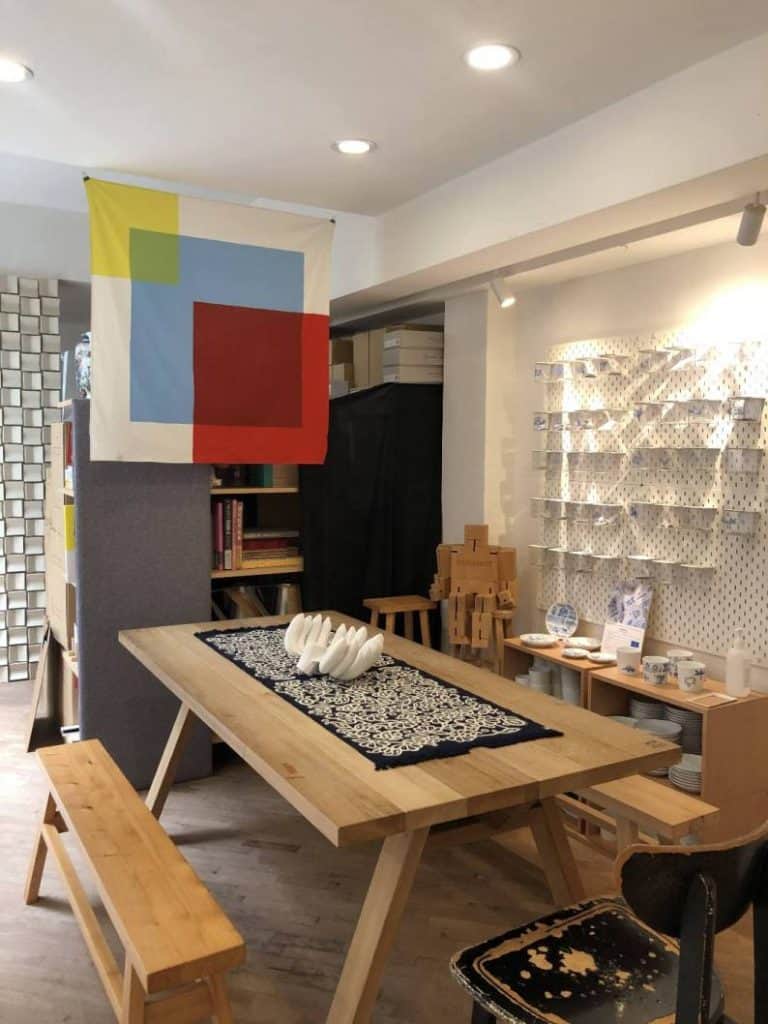 The flagship Supermama store oozes aesthetics, and we're not just talking about its curation of handcrafted ceramics, collectables and homeware. The homegrown design-led lifestyle brand sports a clean and modern interior, punctuated with ever-changing conversational-starter pieces like a colour block wall hanging, and a ceramic fruit centrepiece. All of which work together to create an intriguing, albeit minimalistic vibe.
265 Beach Road, Tel: +65 9615 7473
Opening hours: Mon-Sun 11am – 6pm; Closed on Wednesday